"You are the light of the world. A city on a hill cannot be hidden."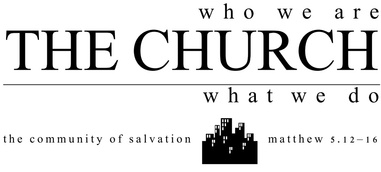 The Church: Who We Are and What We Do

We continue our sermon series on who we are as God's called-out-ones, as the church.
This Sunday we will explore Jesus' statements about who we are as a community of salt and light in and for the world. In preparation, I encourage you to read Matthew 5.1-16. Our passage (Matthew 5.13-16) falls at the beginning of Jesus' famous sermon on the mount, his bold and beautiful statement of what it means to be God's kingdom people who live the full, abundant kingdom lives that his life, death, and resurrection make possible.
The picture above is of the city of Binghamton. Residents used to call our valley "the valley of opportunity." More recently, Binghamton has been described as one of the most
depressed
cities in America, with a Gallup poll citing residents' optimism for the future as lower than Flint, Michigan residents. There is still a lot to celebrate in this valley, but many people have felt the dramatic decrease in manufacturing jobs and increase in unemployment, and a general mood of hopelessness as you drive by empty buildings that once housed all that opportunity and abundance. As you read the passage from Matthew, I invite you to think what it might mean to be a group of people who offer a flavor-adding and light-shining presence in what can still be "the valley of opportunity."
---
Inger Thomas

For those of you who might have missed my other emails, it is with both sadness and Christian hope that I pass on the news that Inger Thomas passed away on Memorial Day. A memorial service to celebrate Inger's life will be held at Valley Church tomorrow, June 1, at 11:00 a.m.
There will also be opportunity for calling tonight (May 31) from 6:00 - 8:00 p.m. at Chase & Son Funeral Home, 737 Chenango St. in Port Dickinson. For those unable to go to that visitation, there will be calling from 10:00 to 11:00 tomorrow morning before the memorial service.
Following the service, there will be a time of continued celebration of Inger's life at McGirk's, 1 Kattleville Road, Chenango Bridge. All are invited to go from the memorial service over to McGirk's to continue sharing their memories of Inger over food and drink.

---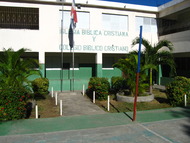 Thank You from Lisette and Bienvenido
Valley Church got an email from Lisette and Bienvenido after they received the money from the second offering for the Christian school in the Domincan Republic:
Dear brothers and sisters at Valley Church, the following lines are to give you our much sincere thank you for your generous offering for our school. Thank you for answering our request for help. With that offering we are going to help the most needed children in our school, some of them, up to now, owe the whole school year tuition to the school. We are going to send you some pictures of the children blessed. May God bless you all, and keep pouring blessing on your lives. With love, Lisette and Bienvenido.

Sunday Service Times:
Sunday School: 9:15 a.m.

---
In the Life of Valley Church:
We remember the family of Inger Thomas in their time of loss.
We pray for Lor Recker-Woodnorth's mother who was readmitted to ICU this week. We pray for healing and a speedy recovery.
We continue to pray for Wilner and Marila Nicolas as they wait to go to Haiti in order to be reunited with their two oldest children and return to Binghamton.

---
Upcoming Events
and Opportunities:

Youth Mission Trip Bottle and Can Drive:

The youth will be having a bottle and can drive to raise money for their "new" mission trip on Father's Day, June 16th. (Come on Sunday if you want more information on the "new" portion of this announcement). If you want to bring cans early, they'll take them whenever and however they can get them. They can also collect them from your house if you have a lot!

Final Sunday School Before Summer Vacation:
This Sunday is the final Sunday School, for adults and children, prior to summer vacation. This means that the Sunday School breakfast is coming! (See below).
Sunday School Breakfast:

The Sunday School breakfast will be on June 9. Sign-ups are on the back of the front door.
Graduation Sunday:

We will celebrate Graduation Sunday on June 23. If you are graduating (from high school, college, or graduate school), please sign up on the sheet on the back of the front doors so that we can honor your graduation on the 23rd.
Summer Schedule Coming Soon!:

On June 23 we will be moving to our summer schedule. The Sunday service of worship will start at 10:00 a.m.
Feedback for Offering of Letters:
If you wrote letters to members of Congress this past week for the Offerings of Letters, please report to Terry Woodnorth how many letters you wrote, and to whom, so that Bread for the World can have accurate data reported to them.
Thank you for your advocacy on behalf of poor and hungry people in the U.S. and worldwide.