"So then, just as you received Christ Jesus as Lord, continue to live your lives in him, rooted and built up in him, strengthened in the faith as you were taught, and overflowing with thankfulness."
---
Time Change
:
Daylight savings time ends this Sunday at 2:00a.m., so don't forget to set your clocks back one hour before you go to bed this Saturday night!
---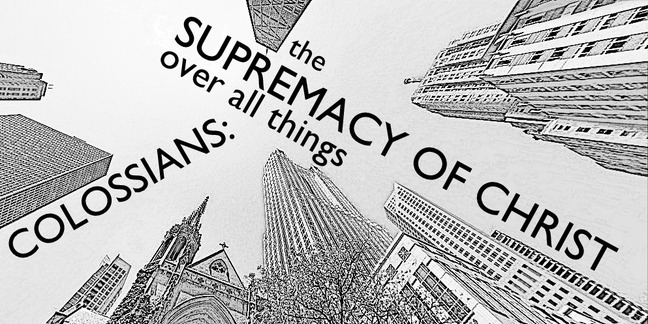 One of the confessions that Christians in the early Church made prior to their baptism was this simple statement: Christ Jesus is Lord. That sounds pretty straightforward. Except we need to remember that the word lord (
kurios
in Greek) was the same exact word used of the Roman emperor, who suffered the word (in its absolute sense as we must use it of Jesus) to be used of no one but himself. In the early days of the Church, calling someone other than the emperor
kurios
was perceived as treasonous and incendiary. The confession clearly states that Jesus reigns supreme over every other power: he is King of kings, Lord of lords, Emperor of emperors, President of presidents, Prime Minister of prime ministers. Saying that Jesus is
Kurios
is to say that ultimate allegiance to any other power, drawing ultimate hope from any other power, or seeking ultimate security from any other power is an act of idolatry. Jesus alone merits our full allegiance. Jesus alone is our source of ultimate hope. Jesus alone is our ultimate source of security.
Paul alludes to this very confession at the beginning of this week's passage in his letter to the Colossians. We, like the Colossians, have received Christ Jesus as
Kurios
- as King - and have thus been set free from captivity to such idolatry. But we, like the Colossians, can be tempted to revert to such idolatry. Especially in this election year, we - God's family, citizens of heaven - need to boldly confess that Jesus is King (who reigns over all presidents the world over and who is never up for re-election),
and
we need to continue to live out lives rooted and built up in
him
, strengthened in the faith as we were taught, and overflowing with thankfulness.
I encourage you to read and reflect on
Colossians 2.6-15
prior to our time together on Sunday.
---
Announcements, Events, and Opportunities: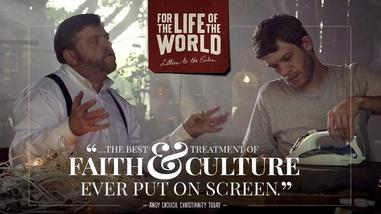 Adult and Teen Education:
For the Life of the World: Letters to the Exiles:
We will continue For the Life of the World this Sunday.
Safe Church Ministry Conference Live Stream -
We're Better Together:
The Safe Church Ministry of the CRC equips churches in abuse awareness, prevention, and response. The plenary sessions of this year's conference will be live-streamed here at Valley from Calvin College. The conference is designed with a wide audience in mind (pastors and ministry leaders, parents and grandparents, young adults, and others). All are invited to attend. The schedule is:
TONIGHT!: Friday, Nov. 4, 2016; 7:00-9:00 pm: A Conversation: A Church Response to Interpersonal Violence
Saturday, Nov. 5, 2016; 8:30-10:30 am: Building a Social Movement to End Child Sexual Abuse: The Role of Faith Communities

Kids' Night Out:
Our second Kids' Night Out of the season is just around the corner on Saturday, November 12. Remember to invite family, friends, and neighbors, and please contact Janet Crawford if you are able to help!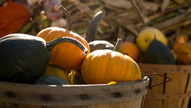 Harvest Dinner:
We will celebrate our annual harvest dinner following the service of worship on Sunday, November 13. Please sign up on Sunday or contact Holly Nelson to let her know how many will be coming in your party and what you will bring to share. (The change in date was due to the conflict with Kids' Night Out on Saturday, Nov. 12).
Bridging the Generation Divide:
On Thursday, November 17 from 7:00 to 9:00 p.m. Ron Crawford and Susan Law will present "Bridging the Generation Divide," a presentation designed to help the generations understand one another better and to encourage better collaboration and communication between generations in all areas of life: work, home, church, community, and beyond. All are welcome! Please RSVP with Ron.
Operation Christmas Child:
We are collecting items for boxes for Operation Christmas Child: school supplies, hygiene items, small toys, hard individually wrapped candy, socks, hats, mittens, hair accessories for girls, etc. If you have not picked up an Operation Christmas Child bookmark with a schedule of items on it, please pick one up in the foyer this Sunday.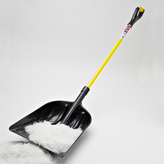 Snow Removal Sign-Ups:
It's time to assemble our snow removal team for this winter (as the snow on Thursday morning reminded us!). If you would like to be one of the 3 or 4 families on a rotating schedule to help keep the sidewalks clear and safe this winter please contact Jim Conrad at 648-6777 or jconrad21@aol.com.
Can Collection for Boy Scout Troop 152:
A group of Boy Scouts from Troop 152 (Valley Church is the troop's charter organization) who are going to the National Jamboree in West Virginia in 2017 are collecting cans in a box at the east end of Valley's parking lot to raise funds for the trip.
---

~ Valley Church ~
Gathered as God's family, we are sent into the world as agents of God's mission of renewal.

---
This Sunday:
(Don't forget to set your clocks back one hour on Saturday night!)
Worship Service
at 10:00 a.m. and For the Life of the World adult and teen study following the service.
---
That we might better pray for one another:


We continue to pray for those grieving in our midst: Charlie Huizinga and the Henrie and Huizinga families and friends; Doris Pitcher and the family and friends of Nancy Carter; the family and friends of Gloria Moore.
We pray for safety, strength, wisdom, and courage for Etienne Germain as he helps family and friends in Haiti following hurricane Matthew.
We pray for healing and strength for: Chuck Huizinga, Harry Myers, and Erin Peterson following their ankle and feet surgeries; and for Jan Vermaat following a fall while in Michigan.
We continue to pray for the family of Wilson and Maggie Germain during a difficult time.
We pray for God's world: for the people of Syria; for ongoing restoration, renewal, and justice for the people of Haiti, especially following hurricane Matthew; for refugees fleeing violence around the world; for those who are persecuted for their faith around the world; for God's miraculous intervention in the Middle East; for the people and leadership of the United States during this election season; for organizations fighting to protect religious liberty in our changing world.
We pray for friends and family: we pray for healing for Kurt Monroe's uncle, Keith, who recently underwent surgery to remove a brain tumor and is in the process of discerning treatment with his oncologist; we pray for Becky Stocum's co-worker and friend from Harpursville, Matt, following procedures on his brain, and pray for healing for him; we pray for healing for Lynda Huizinga's niece Alexis and for a suitable bone marrow transplant candidate to be found; for Holly Nelson's brother-in-law following a bad bicycle accident; for continued healing for David Derzanovich's brother-in-law Tim and for his sister to quickly find work; for healing and hope for Adam Derzanovich; for the health of marriages of friends and neighbors; for Mike Corgan's nephew who is battling heroin addiction; for energy and strength for Alistair Krempel; we pray for those battling cancer: for Jim and Marsha Conrad's friend Judy, for Marcus Doller's friend Scott, for the DeYoungs' niece/cousin Terri; for the Petersons' friends Pat and Amy.

---
Sunday Morning Ministries for
November 6, 2016
Greeter: Frank & Barb Lockwood


Ushers: David Derzanovich and Jim Conrad

Intercessory Prayer: Kurt Monroe

Scripture Reader: Paul Peterson

Nursery: Florence Doller