"All of them were filled with the Holy Spirit and began to speak in other tongues as the Spirit enabled them."
Acts 2.4
---
This Sunday we celebrate the day of Pentecost. Pentecost is the day on which the ascended Lord sent the Holy Spirit, as promised by the Father, to his followers. It is the day on which Jesus' ragtag band of disciples was transformed by the Spirit into the Church of witnesses to the good news of Jesus Christ, the day on which the good news of Jesus began to spread its way slowly from Jerusalem, across the Roman empire, and eventually to the ends of the earth. It is a day for celebration indeed!
I encourage you to read and reflect on the
second chapter of Acts
, which tells the story of that first day of Pentecost, prior to our time together this Sunday.
The artwork at the top of the email is a detail from El Greco's "The Pentecost," circa 1600.
---
Synod 2017
:
I want to encourage you to pray for delegates and representatives to the
Christian Reformed Church's annual synod
, which will be held on the campus of Trinity Christian College in Palos Heights, Illinois from June 9 to 15. Synod is the annual assembly of the CRC at which delegates from each classis (the regional assembly) make decisions that guide and govern the entire denomination. Terry Woodnorth will be representing classis Atlantic Northeast as a deacon delegate at this year's synod. Please pray specifically for Terry as he prepares for synod, travels, and represents our classis and our congregation in committee and on the floor of synod. If you would like more ways to pray for synod, please see
here
.
Also, Cody Zuiderveen, whom we support as missionary to Haiti, will be presented to synod as a candidate for ministry of the Word in the Christian Reformed Church. This is a big milestone on the road to ministry of the Word that represents a lot of work and sacrifice, so let's give thanks to God with Cody and Jessica.
---
Announcements, Events, and Opportunities:
Graduation Sunday:
We will honor and bless our graduates during the service of worship this Sunday.
Summer Congregational Meeting
and Potluck Lunch:
We will have a potluck lunch and our summer congregational meeting following the service this Sunday. Our primary item of business at the meeting is the election of officebearers for the 2017-2018 year. Charlie Huizinga is our nominee for the office of elder (for a one year term) and Pat Aukema is our nominee for the office of deacon (extension of her term for one more year).
Ladies' Luncheon:
The ladies of the women's Bible study are holding their annual luncheon on Tuesday, June 13 at 10:00 a.m. at Herleen DeYoung's house. All women are welcome and are encourage to bring a reading to share with the other ladies. Please let Herleen know if you will be attending.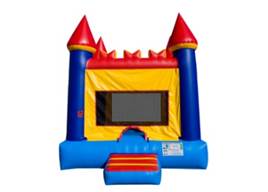 Bounce House:
As graduation party season, summer family reunions, and block parties arrive, please remember that Valley Church owns a bounce house which you can borrow (free of charge). Please contact Ron Crawford if you would like to reserve the bounce house for your event.
Doug & Pat Aukema 50th Anniversary
Open House:
You are invited to an open house celebrating the 50th anniversary of Doug & Pat Aukema on June 17 from 2 to 6 p.m. at Brian & Crystal's house at 205 Knapp Hill Rd., Castle Creek. Please RSVP Brian at 648-8859, aukema109@aol.com, or on Facebook if you plan to attend.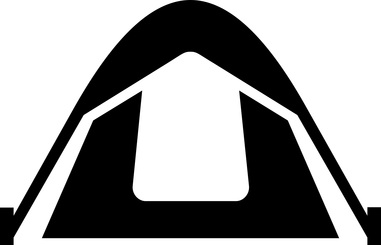 Valley Church Camping Retreat:
You are invited to join us for a camping retreat from the evening of Friday, August 25 through the morning of Sunday, August 27 at Chenango Valley State Park. You can either camp or participate during the day and sleep in the comfort of your own home. Please mark your calendars and sign up online
here
or on the sign-up sheet on the back of the door in the foyer. More information will be coming very soon regarding camping site reservations!
Southern Tier Christian Community Choir:
If you enjoy singing sacred choral music, you are invited to attend a community sing being held by the organizers of the Southern Tier Christian Community Choir. On Friday, June 16 from 7:30 to 8:30 p.m. singers will gather to sing through some four part hymns, sight-read choral octavos, and learn about plans to form the Southern Tier Christian Community Choir. The community sing will be held at First Presbyterian Church, 29 Grant Ave., Endicott, NY. For more information email stccc@stny.rr.com.

Gardening Time Is Here!
:
The gardening season is here! Valley's community garden has plots available, so if you hear friends or neighbors comment on wanting to garden, feel free to tell them about the garden. Flyers are available in the foyer.
---

~ Valley Church ~
Gathered as God's family, we are sent into the world as agents of God's mission of renewal.

---
This Sunday:
Worship Service
at 10:00 a.m. with blessing of graduates.
Potluck & congregational meeting following the service.
---
That we might better pray for one another and God's world:


We pray for healing and rehabilitation for Jim Comfort, and for the peace of Christ for Jim, Susan, and John and Sara during this time.
We pray for Claire Stocum who is traveling to Jackson Hole for her summer training and missions with Cru - for safety in travels and for peace as God shapes and forms her through the experiences she will have there.
We pray for the de Jagers as they travel to graduations, a wedding, and especially for Ann and her family as they gather for the memorial service for her brother Nick.
We pray for continued healing and strength for Luci Huizinga and Peter DeYoung.
We pray for our high school students as they approach the end of the academic year, and particularly for our graduates.
We pray for continued guidance and blessings for Annette Vernon as she prepares for her move to China.
We pray for God's world: for the people of Syria; for the people of South Sudan, Somalia, Nigeria, and Yemen who are facing food shortages and starvation; for unity and civility among the citizens of the United States and for guidance and wisdom for government leaders at all levels; for ongoing restoration, renewal, and justice for the people of Haiti; for those who are persecuted for their faith around the world and the organizations and people fighting to protect them, especially for our brothers and sisters in Christ in Egypt who are mourning the death of their loved ones following the terrorist attack on the bus.
We pray for friends and family: we pray for healing, strength, and peace for Edele Thompson as she battles cancer; we pray for healing for Lor's uncle John and for her neighbor, both being treated for cancer; for healing and recovery for Jenni DeYoung's mother following her surgery; for Becky's friend Joe who is battling colon cancer, and for peace and strength for his family; for Adam Derzanovich following surgery to put in a new stimulator; for continued healing for David D.'s brother-in-law, Tim; for Liz's friend David as he undergoes further surgeries following his bicycle accident; for Beth Cunningham's cousin Karen; for Lynda Huizinga's niece Alexis; for Alistair Krempel; for Mike Corgan's nephew who is battling heroin addiction.

---
Sunday Morning Ministries for
June 4, 2017
Greeter: Frank & Barb Lockwood


Ushers: Herleen DeYoung and Joe Patak
Intercessory Prayer: Kurt Monroe
Scripture Reader: Kurt Monroe
Nursery: Florence Doller