Since, then, you have been raised with Christ, set your hearts on things above, where Christ is seated at the right hand of God. Set your minds on things above, not on earthly things. For you died, and your life is now hidden with Christ in God. When Christ, who is your life, appears, then you also will appear with him in glory.
---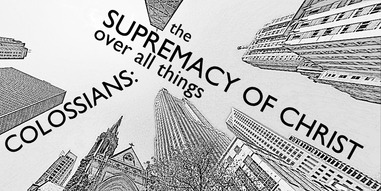 It probably goes without saying, but life sometimes presents us with sunny skies and comfortable temperatures. Life also sometimes presents us with gray days, or storms, or bitter cold, or oppressive heat. We might be tempted to think that the storms and winds raging around us can be a bigger distraction to our faith, but I'm not so sure. Days of ease and abundance can tempt us to lose focus just as much as life's raging storms. Whatever the case, Paul reminds us in this week's passage to remain focused, resolutely looking to Jesus Christ, in whom we have been given life, to sustain and direct our lives -
no matter the circumstances
. I encourage you to read and reflect on Colossians 3.1-4 prior to our time together tomorrow morning (found in its entirety above).
This Sunday is also the final Sunday of Ordinary Time (next Sunday is the first Sunday of Advent). The final Sunday of Ordinary Time is Christ the King Sunday, a fitting conclusion to the first half of this sermon series on Paul's letter to the Colossians, in which we have celebrated the Kingship of Jesus over all things.
Also, so the parents know: children will not be dismissed to Sunday School this Sunday.
---
Prayers for Haiti:
Haiti has been in our prayers a lot lately, and the country still certainly needs our prayers. This weekend especially we need to turn our thoughts and prayers toward Haiti as they not only continue to rebuild following Hurricane Matthew, but as they attempt to go to the polls to elect a new president. While the Haitian government has regularly been plagued by corruption, the government is currently even more chaotic than normal and faces significant challenges to a fair election because of the lingering impact of the hurricane. Please read
this blog
from Zach and Sharon Segaar-King (CRC World Missions missionaries) that explains the situation and the need for a mighty work of God. They also note that the Zuiderveens, who Valley will be supporting as missionaries to Haiti, will be visiting Haiti this weekend.
---
Announcements, Events, and Opportunities:
From the Deacons - Christmas Project:
Each year the Broome County Council of Churches Jail Ministry provides gifts of children's books to the families of county jail inmates at Christmas and gives a small gift bag to each inmate containing a few items. Donations of playing cards, word puzzle books, full size hygiene items, pocket packs of tissues, stamps, single-trip bus passes, sweat suits, socks, underwear, hats, gloves, gently used or new children's books will help with this project.
The deacons will be purchasing children's books for this project. The congregation is invited to donate items for the inmates. A box will be available in the church foyer to collect your donations.
Volunteers are also needed to help decorate gift bags, sort items and wrap and/or deliver the children's books. White bags for decorating are available at the front desk of the Council of Churches office at 3 Otseningo Street.
The Reentry Coaching program is another component of the Jail Ministry in which Valley Church is participating.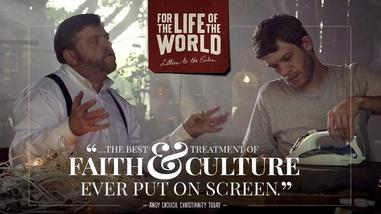 Adult and Teen Education:
For the Life of the World: Letters to the Exiles:
We will continue For the Life of the World this Sunday, November 20.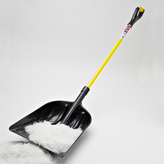 Snow Removal Sign-Ups:
It's time to assemble our snow removal team for this winter (as the snow on Thursday morning reminded us!). If you would like to be one of the 3 or 4 families on a rotating schedule to help keep the sidewalks clear and safe this winter please contact Jim Conrad at 648-6777 or jconrad21@aol.com.
Can Collection for Boy Scout Troop 152:
A group of Boy Scouts from Troop 152 (Valley Church is the troop's charter organization) who are going to the National Jamboree in West Virginia in 2017 are collecting cans in a box at the east end of Valley's parking lot to raise funds for the trip.
---

~ Valley Church ~
Gathered as God's family, we are sent into the world as agents of God's mission of renewal.

---
This Sunday:
Worship Service
at 10:00 a.m.
(There will not be Sunday School for children.)
For the Life of the World adult and teen study following the service.
---
That we might better pray for one another and God's world:


We continue to pray for safety, strength, wisdom, and courage for Etienne Germain as he helps family and friends in Haiti following hurricane Matthew, and we pray especially that God would bring order out of the potential chaos surrounding their own presidential election this weekend.
We pray for healing for Elizabeth Bennett's back, and for her upcoming surgery in December.
We pray for continued recovery and healing for Jan Vermaat following a fall.
We give thanks that Jacob Byma has experienced relief from his symptoms and that his doctors have diagnosed his condition, and we pray that they will have wisdom as they prescribe medication.
We continue to pray for the family of Wilson and Maggie Germain during a difficult time.
Following the election, we pray that God would empower his Church to keep calm and carry on in Christ Jesus, proclaiming and embodying the this-worldly and eternal reconciliation that alone will bring true healing and hope to our divided nation.
We pray that God would watch over the Operation Christmas Child boxes as they go forth, and that God would use those boxes and their contents to be a blessing to each boy and girl who receives one.
We pray for God's world: for the people of Syria; for ongoing restoration, renewal, and justice for the people of Haiti, especially following hurricane Matthew; for refugees fleeing violence around the world; for those who are persecuted for their faith around the world; for God's miraculous intervention in the Middle East; for organizations fighting to protect religious liberty in our changing world.
We pray for friends and family: we pray for David Derzanovich's daughter-in-law Kate and the rest of her family as they mourn the loss of her grandfather; we pray for continued healing and strength for Adam Derzanovich; for healing for David Derzanovich's brother-in-law Tim; for healing for Beth Cunningham's cousin Karen and wisdom for her doctors as they prescribe chemo treatment; for rehabilitation and healing for Garry Wickham's father following a leg amputation; for healing for Kurt Monroe's uncle, Keith, who recently underwent surgery to remove a brain tumor and is in the process of discerning treatment with his oncologist; we pray for Becky Stocum's co-worker and friend from Harpursville, Matt, following procedures on his brain, and pray for healing for him; we pray for healing for Lynda Huizinga's niece Alexis and for a suitable bone marrow transplant candidate to be found; for healing for Bill following his farming accident; for Mike Corgan's nephew who is battling heroin addiction; for energy and strength for Alistair Krempel; we pray for those battling cancer: for Jim and Marsha Conrad's friend Judy, for Marcus Doller's friend Scott, for the DeYoungs' niece/cousin Terri; for the Petersons' friends Pat and Amy.

---
Sunday Morning Ministries for
November 20, 2016
Greeter: Ruth Giese


Ushers: Doug Aukema and Herleen DeYoung

Intercessory Prayer: Florence Doller

Scripture Reader: Terry Woodnorth

Nursery: Natalie and Daniella Doller