"Count yourselves dead to sin
but alive to God in Christ Jesus."
---
Today we turn a corner out of Christmas and Epiphany celebration into the more somber reflections of Lent as the church begins its focused journey to the cross of Good Friday with Jesus. In the season of Lent we specifically remember what God's love and grace cost
him
, and we reflect on what following Jesus costs
us
: "Whoever wants to be my disciple must deny themselves and take up their cross and follow me."
On this Ash Wednesday we specifically pause to reflect on our human frailty and mortality ("from dust you are and to dust you will return"), our need for God's saving action on our behalf, our ongoing need for repentance (counting ourselves dead to sin and alive in Christ), and the victory God accomplished over sin and death in the person of Jesus. (Details regarding the Ash Wednesday service that provides the time and space for such worshipful reflection are below).
This Sunday, we will begin our journey to the wilderness of Good Friday by hearing the accounts of the wilderness of the fall of the first humans in
Genesis 2.15-17
&
3.1-7
and the wilderness of Jesus' temptation in
Matthew 4.1-11
. I encourage you to read and reflect on those passages prior to our time together this Sunday.
---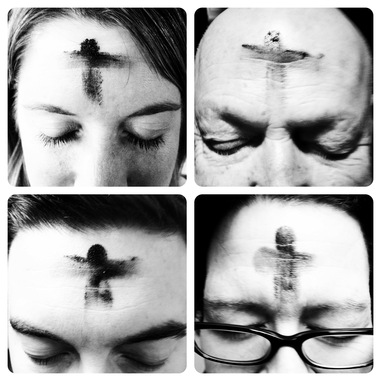 Ash Wednesday Service
:
You are invited to join us tonight at 7:00 p.m. for a contemplative service of worship as we enter the season of Lent and begin our journey with Jesus to the cross and Easter Sunday.
---
Inspire Conference
:
A few weeks ago we played a video during the service about the Christian Reformed Church's upcoming Inspire Conference, an event for men and women of all ages from the 1000+ CRC congregations. Valley has budgeted to send several representatives to the conference, and you are invited to consider going. At the conference you will be challenged to grow in your faith by keynote speakers like bestselling author Ann Voskamp and Richard Mouw, author and president emeritus of Fuller Seminary; you will be fed through great worship; and you will be equipped in your walk with Jesus through various workshops. The conference is from August 3 to 5, 2017 in Detroit, Michigan. For more information, please see
here
. If you are interested in attending or would like more information, please talk to Pastor Kurt.
---
Announcements, Events, and Opportunities:

Kids' Night Out:
Kids' Night Out is this FRIDAY evening (March 3) from 5:00 to 8:00. If you would like to help out, please contact Janet Crawford.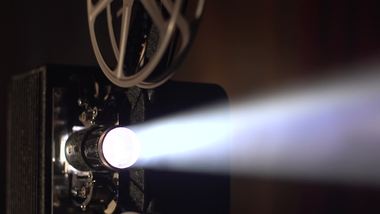 Movie Night at Valley
:
We will continue Movie Night at Valley this Sunday evening at 6:00 p.m. This Sunday we will watch the third episode of the ten-part miniseries The Bible on the big screen in the sanctuary. I hope you can join us for the fellowship, popcorn, and film!
Building Blocks of Faith Assessment:
As part of the congregational cohort process, the leadership team would like all members and regular attenders of Valley Church to complete the Building Blocks of Faith Assessment. If you have not completed the assessment, please talk to Pastor Kurt and he will provide an assessment for you to complete.
Coordinator for Monday CHOW Needed:
Our CHOW pantry needs someone willing to help coordinate the Monday distribution of food to clients. The responsibility will involve a few hours in the middle of the day on Mondays. If you would like more information, please talk to Barb Lockwood.
Change for Life - Life Choices Center:
If you have not done so, please return your bottle this Sunday.
---

~ Valley Church ~
Gathered as God's family, we are sent into the world as agents of God's mission of renewal.

---
This Sunday:
Worship Service
at 10:00 a.m.
---
That we might better pray for one another and God's world:


We continue to pray for healing and strength for Peter DeYoung as he recovers from surgery.
We pray for healing and strength for: Ann de Jager, Chuck Huizinga, Jan Vermaat, and Elizabeth Bennett.
We pray for all those who are fighting the flu and various seasonal illnesses and also for the hospitals and medical staff who are treating them.
We pray for wisdom for Annette Vernon as she discerns God's call on the next phase of her life as she contemplates a move to South Korea to teach English as a second language, and for the whole family while they are divided by many miles.
We pray that God would empower Deb Harmon to be a blessing to the children (both here and abroad) in the pen-pal program at Saith Anthony's.
We pray for God's world: the people of South Sudan, Somalia, Nigeria, and Yemen who are facing food shortages and starvation (for more details to inform your prayers and information on giving aid, see
here
); for unity and civility among the citizens of the United States and for guidance and wisdom for government leaders at all levels; for ongoing restoration, renewal, and justice for the people of Haiti, especially following hurricane Matthew; for those who are persecuted for their faith around the world and the organizations and people fighting to protect them.
We pray for friends and family: we pray for healing, strength, and peace for Edele Thompson as she battles cancer; we pray for healing for friends and family who are sick: for Becky's friend Joe who is battling colon cancer, and for peace and strength for his family; for healing for Brian Aukema's co-worker Kelly's broken arm; for Adam Derzanovich; for David Derzanovich's broters-in-law Tim and Bill; for Beth Cunningham's cousin Karen; for Lynda Huizinga's niece Alexis; for Alistair Krempel and for James' father, Jim; for Mike Corgan's nephew who is battling heroin addiction.
---
Sunday Morning Ministries for
March 5, 2017
Greeter: Terry Woodnorth


Ushers: Charlie Huizinga and George de Jager
Intercessory Prayer: Kurt Monroe

Scripture Reader: Lor Recker-Woodnorth

Nursery: Melanie Nelson