"Then he told her, 'For such a reply, you may go; the demon has left your daughter.'
She went home and found her child lying on the bed, and the demon gone.' "
Mark 7.29-30
---
After hearing the whole of Mark's gospel last Sunday, we will dive into the details of individual passages beginning tomorrow morning. And we start with what seems like an odd passage if taken on its own - a weird conversation concerning children, dogs, and crumbs between Jesus and a Gentile woman. Only if we look at the passage in its context in the rest of Mark's gospel and the historical and cultural realities at work in Israel and the Roman Empire will we begin to understand what's going on in this scene. And that's exactly what we'll do tomorrow morning. If you have the time, I encourage you not only to read
Mark 7.24-30
, but also the sections around that passage (especially
Mark 7.1-23
).
The artwork at the top of the page is the illustration of Mark writing his gospel in the
Lindisfarne Gospels
, an illuminated manuscript of the four gospels from roughly the year 700.
---
From the Deacons:
This past Sunday, the deacons encouraged us to pray for the Sudanese Reformed Church after Terry heard of "both the hope and the horror of South Sudan" from a representative of the Sudanese Reformed Church who spoke at the CRC's synod. Sudan is currently embroiled in a tribal civil war, and the Sudanese Reformed Church is a beacon of God's hope and peace in the midst of decades of hopelessness and violence. To read more about the harrowing challenges and amazing work God is doing through the Sudanese Reformed Church, please see
here
.
---
Announcements, Events, and Opportunities: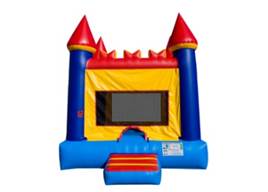 Bounce House:
As graduation party season, summer family reunions, and block parties arrive, please remember that Valley Church owns a bounce house which you can borrow (free of charge). Please contact Ron Crawford if you would like to reserve the bounce house for your event.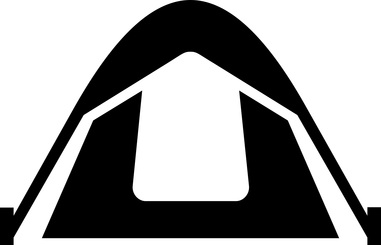 Valley Church Camping Retreat:
You are invited to join us for a camping retreat from the evening of Friday, August 25 through the morning of Sunday, August 27 at Chenango Valley State Park. You can either camp or participate during the day and sleep in the comfort of your own home. Please mark your calendars and sign up online
here
or on the sign-up sheet on the back of the door in the foyer. If you are camping, please reserve your camping spot soon. If you are tent camping, we would encourage you to reserve a spot in Chipmunk Bluff (especially site 81, 83, 85, 86, or 87, in order to reserve the large field for our use). If you are RV camping and need electricity, please select an appropriate site nearby in the Chipmunk Bluff area. See
here
to make reservations.
---

~ Valley Church ~
Gathered as God's family, we are sent into the world as agents of God's mission of renewal.

---
This Sunday:
Worship Service
at 10:00 a.m.
Children will remain in the service of worship with their parents during the summer.
---
That we might better pray for one another and God's world:


We pray for continued healing and recuperation for Jim Comfort, Marilyn Myers, Peter DeYoung, and Luci Huizinga.
We pray for Zach King in his new leadership role with Resonate Global Mission (the now combined agency of Christian Reformed World and Home Missions) and for wisdom, energy, and perseverance for Cody Zuiderveen as Zach's departure from Haiti brings about changes in Cody's role in Haiti.
We pray for the ministry of the Sudanese Reformed Church in the midst of the horrible violence of South Sudan (see "From the Deacons" to the left for more).
We pray for God's world: for the people of Syria; for the people of South Sudan, Somalia, Nigeria, and Yemen who are facing food shortages, starvation, and violence; for unity and civility among the citizens of the United States and for guidance, wisdom, and unity for government leaders at all levels; for ongoing restoration, renewal, and justice for the people of Haiti; for those who are persecuted for their faith around the world and the organizations and people fighting to protect them.
We pray for friends and family: we pray for healing, strength, and peace for Edele Thompson as she battles cancer; we pray for healing for Lor's uncle John and for her neighbor, both being treated for cancer; for Becky's friend Joe who is battling colon cancer, and for peace and strength for his family; for Adam Derzanovich; for Beth Cunningham's cousin Karen; for Lynda Huizinga's niece Alexis; for Alistair Krempel; for Mike Corgan's nephew who is battling heroin addiction.

---
Sunday Morning Ministries for
June 25, 2017
Greeter: Terry Woodnorth


Ushers: Joe Patak and George de Jager
Intercessory Prayer: Florence Doller
Scripture Reader: Terry Woodnorth
Nursery: Sue Comfort