"The people ate and were satisfied. Afterward the disciples picked up seven basketfuls of broken pieces that were left over."
Mark 8.8
---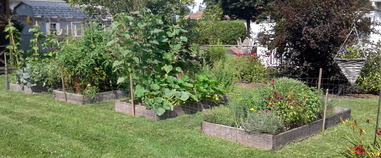 When we got home from our vacation and walked into our back yard, we discovered that our garden had grown while we were gone. A
lot
. With the mix of rain, rain, rain, and sun that the Binghamton area received while we were away, we didn't have to do a thing and the garden grew to overabundance. It's a good reminder that it is
always
God who provides us with what we need.
This Sunday we will hear the story of the feeding of the four thousand, the second feeding of a large crowd in Mark's gospel. In many ways, it is similar to the first. But in this instance, the focus is not on the spiritual need of the crowds, but on their physical needs. Jesus recognizes not only the crowd's need for a shepherd (as in the feeding of the 5000), but he also hears their grumbling stomachs (in this feeding of the 4000). God knows all of our needs, and God alone fulfills them.
It is fitting that this Sunday we will also celebrate the feast of the Lord's Supper, a tangible reminder of God's overabundant provision for us, the meal in which the fulfilling nature of the Word of God is made very real as we gather as God's reconciled people. I encourage you to read
Mark 8.1-10
and to prepare in heart and mind to feast with our Lord and our brothers and sisters in Christ.
The artwork at the top of the email is a detail from "The Feeding of the Multitude," an illumination by the Limbourg brothers (three Dutch brothers who specialized in illuminated manuscripts), circa 1415.
The garden above is entirely God's handiwork. We didn't do anything but drop some seeds in the ground.
---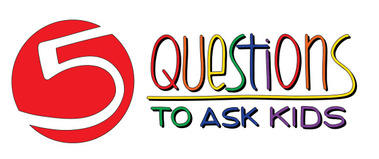 Sharing Our Stories
:
Those of you who were at our last congregational meeting might remember hearing how important it is to the vitality of our faith to share stories of God's work in our lives with one another - and especially how important it is to share those stories across generational lines. One way to do that is to ask one another good questions. The folks at Illustrated Children's Ministry have compiled a list of five simple questions that aim to "foster awareness of God in your midst and enrich connections between you and the children in your care as you savor the summer." The stories we share don't have to be grand epics. They can be little stories of what God is doing in the moment. And it doesn't matter if you're a parent, a grandparent, aunt, uncle, or neighbor - you can ask the five questions on the list. (And don't forget to let the kids ask the questions right back!) If you missed the handout sheet of questions last week, you can download the sheet
here
, or look for one on the table near the door this Sunday.
---
Announcements, Events, and Opportunities:
From the Deacons:
The deacons encourage you to bring in healthy breakfast cereals during the month of July to help stock Valley's CHOW pantry's cereal supplies in order to help ensure children and families who depend on free or reduced breakfasts at school won't miss breakfast during the summer.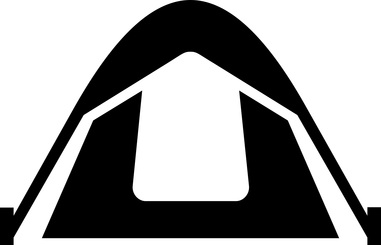 Valley Church Camping Retreat:
You are invited to join us for a camping retreat from the evening of Friday, August 25 through the morning of Sunday, August 27 at Chenango Valley State Park. You can either camp or participate during the day and sleep in the comfort of your own home. Please mark your calendars and sign up online
here
or on the sign-up sheet on the back of the door in the foyer. If you are camping, please reserve your camping spot. If you are tent camping, we would encourage you to reserve a spot in Chipmunk Bluff (especially site 81, 83, 85, 86, or 87, in order to reserve the large field for our use). If you are RV camping and need electricity, please select an appropriate site nearby in the Chipmunk Bluff area. See
here
to make reservations.
---

~ Valley Church ~
Gathered as God's family, we are sent into the world as agents of God's mission of renewal.

---
This Sunday:
Worship Service
at 10:00 a.m.
Children will remain in the service of worship during the summer.
---
That we might better pray for one another and God's world:


We pray for continued healing and recuperation for Jim Comfort, Marilyn Myers, Peter DeYoung, and Luci Huizinga.
We pray for God's world: for the people of British Columbia who have been
forced to evacuate because of wildfires there
; for the people of Syria; for the people of South Sudan, Somalia, Nigeria, and Yemen who are facing food shortages, starvation, and violence; for unity and civility among the citizens of the United States and for guidance, wisdom, and unity for government leaders at all levels; for ongoing restoration, renewal, and justice for the people of Haiti; for those who are persecuted for their faith around the world and the organizations and people fighting to protect them.
We pray for friends and family: we pray for healing for Lor's uncle John and for her neighbor, both being treated for cancer; for Becky's friend Joe who is battling colon cancer, and for peace and strength for his family; for Adam Derzanovich; for Beth Cunningham's cousin Karen; for Lynda Huizinga's niece Alexis; for Alistair Krempel; for Mike Corgan's nephew who is battling heroin addiction.
---
Sunday Morning Ministries for
July 23, 2017
Greeter: Terry Woodnorth


Ushers: David Derzanovich and Charlie Huizinga
Intercessory Prayer: Kurt Monroe
Scripture Reader: Terry Woodnorth
Nursery: Jim & Sue Comfort