"Again Jesus said, 'Peace be with you! As the Father has sent me, I am sending you.' And with that he breathed on them and said, 'Receive the Holy Spirit.' "
John 20.21-22
---
Hallelujah! Christ is risen!
We get to keep shouting out the good news of Jesus' resurrection because Easter, like Christmas, is not just one single day, but rather is a whole season in the church's calendar. Accordingly, we will also continue reading the accounts of the Jesus' resurrection appearances this Sunday morning. Not only will we hear again the good news of Jesus' resurrection, but we will hear the good news of Jesus' patience with the disciples who had only recently betrayed and deserted him, and his patience with the disciples who struggle to believe the good news of his resurrection. And not only is our Lord patient and forgiving, but he actually entrusts to his followers the task of carrying on his words and works in the world in the power of the Holy Spirit. I encourage you to read and reflect on
John 20.19-29
prior to our time together this Sunday.
---
From the Deacons:
World Renew Ministry Report:
In 2016, World Renew's collaboration with 67 local Christian churches and organizations around the world resulted in changed stories for nearly 298,400 people in 21 developing countries. They participated in these programs in their local community, improving their health, agriculture, literacy, income, and leadership capacity.
Other highlights (which can be found in the
full report
) include:
World Renew assisted nearly a half million people who experienced disaster in 27 countries by providing immediate earthquake relief and long-term rebuilding, by distributing food, and by bringing hope.
This ministry was supported by 2,885 volunteers who donated 250,392 hours of their time and talent to World Renew--roughly equivalent to 120 full-time employees.
Through World Renew, 296 North American congregations engaged in social justice and advocacy around issues such as creation care, immigration, and refugee policies.
World Renew Increases Response to Famine Crisis:
World Renew is calling for support to increase its work in eastern Africa as it aims to help prevent additional countries from progressing from severe food insecurity to famine.
World Renew is already at work in the region, including South Sudan, where famine has been declared by the United Nations, and Nigeria, where millions are also facing extreme food insecurity.
Go
here
to find out more about World Renew's response and how you can give.
---
Announcements, Events, and Opportunities: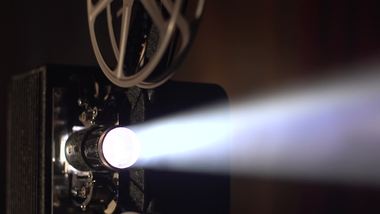 Movie Night at Valley
:
We will conclude the miniseries The Bible with a double-feature of two episodes this Sunday, April 23!
Suggestions for Nomination of Deacons and Elders:
With the arrival of spring comes a call from the council for your suggestions for nominees for the offices of deacon and elder. Hard copies of the suggestion forms have been placed in your folders. If you would like to nominate online, please fill out the form you will find
here
. The council requests that you return the forms
no later than this Sunday, April 23
. On behalf of the council, thank you in advance for your prayerful suggestions.

Gardening Time Is Quickly Approaching!
:
The gardening season is upon us! Valley's community garden has plots available, so if you hear friends or neighbors comment on wanting to garden, feel free to tell them about the garden. Flyers are available in the foyer.
Also, this year, we will offer an introductory class on gardening called Seed to Supper on Wednesdays at 7:00 p.m. beginning May 3 for 4 to 5 weeks at Valley Church. Here are more details:
A free, four or five-session introductory gardening class developed by Cornell Cooperative Extension
Classes begin in May, facilitated by Terry Woodnorth, held at Valley Church
Contact Terry Woodnorth or Carol DeYoung if you are interested in attending. For those in the congregation, let us know some days/times that would work best for you.
Topics include: Getting started with healthy soil; Planning your garden; Planting your garden; Caring for your growing garden; Harvesting and using your bounty.
---

~ Valley Church ~
Gathered as God's family, we are sent into the world as agents of God's mission of renewal.

---
This Sunday:
Worship Service
at 10:00 a.m.
Movie Night
at 6:00 p.m.
---
That we might better pray for one another and God's world:


We pray for God's world: for peace for the people of Syria; for the people of South Sudan, Somalia, Nigeria, and Yemen who are facing food shortages and starvation; for unity and civility among the citizens of the United States and for guidance and wisdom for government leaders at all levels; for ongoing restoration, renewal, and justice for the people of Haiti; for those who are persecuted for their faith around the world (especially for our Coptic brothers and sisters in Christ in Egypt) and the organizations and people fighting to protect them.
We pray for friends and family: we pray for healing, strength, and peace for Edele Thompson as she battles cancer; for Becky's friend Joe who is battling colon cancer, and for peace and strength for his family; for Adam Derzanovich; we give thanks for healing for David Derzanovich's brother-in-law Tim, and pray for continued healing and recovery; for Beth Cunningham's cousin Karen; for Lynda Huizinga's niece Alexis; for Alistair Krempel; for Mike Corgan's nephew who is battling heroin addiction.

---
Sunday Morning Ministries for
April 23, 2017
Greeter: Cindy Krempel


Ushers: David Derzanovich and Jim Conrad
Intercessory Prayer: Kurt Monroe
Old Testament Scripture Reader (Psalm 16): Harry Myers
Gospel Scripture Reader (John 20.19-29): Natalie Doller
Nursery: Florence Doller