"I knew that you are a gracious and compassionate God, slow to anger and abounding in love, a God who relents from sending calamity.
"
~ Jonah 4.2b
---
Jonah: the prophet who ran from God and from God's call; the prophet who would stop at nothing to go the wrong way; the un-prophet. This Sunday we find the formerly repentant Jonah back at his old antics: rebelling, complaining, disagreeing with God, and desiring the worst for his enemies. And we find God at his from-the-beginning-of-time, covenant faithful actions: patiently and lovingly pursuing and saving his enemies. I encourage you to read
Jonah 4.1-10
prior to our time together on Sunday.
The painting above was painted by Daniella Doller. The original (without words) will be on display in the foyer during this sermon series.
---
Upcoming Events and Opportunities
: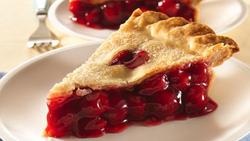 Pies for Pops
:
Following the service this Sunday (June 19) we will share pies in our annual Pies for Pop celebration - a celebration of God's good gifts of pies and summertime and Pops (
everyone
gets to eat the pie, though!). So, get out your pie recipes and get ready to bake, and then plan on staying a bit late on the 19th.
Jail Ministry Information Meeting
:
At 6:00 on Wednesday, June 22 Chris Mogenson (prison chaplain) will be meeting with deacons and all interested Valley Church members regarding the possibility of partnering with jail ministries in Broome County.

---

Prayer for Synod 2016
:
Synod 2016 has just wrapped up and delegates are making their way home. We can continue to pray for delegates, asking God for safety for their travels and for recovery following an exhausting week of hard work. We can also join with our brothers and sisters across our denomination in giving thanks for God's guidance over their deliberations.

---

~ Valley Church ~
Gathered as God's family, we are sent into the world as agents of God's mission of renewal.

---
This Sunday:
Worship Service: 10:00 a.m.
Pies for Pops following the service

---
That we might better pray for one another:


We give thanks to God for journeying with our graduates and their families through their educations, and now ask God's guidance and blessing for graduates and parents alike as they move forward with God.
We pray for those in education who are either switching schools or leaving the classroom: Paul Peterson, Crystal Aukema, and Sherm McElwain.
We give thanks to God for guiding Daniella Doller's journey toward citizenship.
We give thanks for God's guidance of Synod 2016 and pray for safety as delegates travel home and for recovery of energy following all that hard work.
We pray for the shalom of the greater Binghamton area, and for guidance as to specific ways we as individuals and as a church might partner with God as stewards of his reign to cultivate that shalom in the city of our exile.
We pray for God's world: for the families and friends of those killed in Orlando and for the survivors who were injured and traumatized, and for compassion, unity, and wisdom to guide our national response; for the people of Ethiopia in the midst of drought; for ongoing restoration, renewal, and justice for the people of Haiti; for refugees fleeing violence around the world; for those who are persecuted for their faith around the world; for God's miraculous intervention in the Middle East; for the people of the United States during this election season; for organizations fighting to protect religious liberty in our changing world.
We pray for friends and family: we pray for Al and Jan Gelder and the rest of the Gelder family as they mourn the death of Al's brother; for healing for Crystal Aukema's father, Gary; for continued healing and patience for Erin Peterson's brother Keith following his bicycle accident; for the family and friends of Bill Zella who are mourning his death; for healing for Adam Derzanovich; for Doris Pitcher's son David following the amputation of his leg; for Mike Corgan's nephew who is battling heroin addiction; for healing and rehabilitation for Marcus Doller's mother; for energy and strength for Alistair Krempel; we pray for those battling cancer: for Deb Harmon's brother (giving thanks for good news regarding his prognosis), for Jim Canary's father, for Jim and Marsha Conrad's friend Judy, for Marcus Doller's friend Scott, for the DeYoungs' niece/cousin Terri; for the Petersons' friends Pat and Amy.

---
Sunday Morning Ministries for
June 19, 2016
Greeter: Dot Simonds


Ushers: Jim Conrad and David Derzanovich

Intercessory Prayer: Doug Aukema

Scripture Reader: Terry Woodnorth

Nursery: Lor Recker-Woodnorth

---