"Do you have eyes but fail to see,
and ears but fail to hear?"
Mark 8.18a
---
At this point in Mark's gospel, Jesus' disciples are about half way through their training. It's time for them to get their first semester report card. The Teacher's report is not encouraging. Rather than giving them a letter grade, Jesus speaks a few sentences to them: "Do you still not see or understand? Are your hearts hardened? Do you have eyes but fail to see, and ears but fail to hear?" And then the final zinger at the end: "Do you still not understand?" Ouch. I think that translates into a big, fat "F" - a complete failure to grasp the basic meaning of the content of the course.
Mark is brutally honest about the disciples' denseness, very likely because the disciples were very honest and frank about their shortcomings as they told those stories to Mark. And why? Why would they be so honest? Wouldn't they want to make themselves look a bit better for posterity? Perhaps that was their natural desire. But I wonder if they didn't grasp the larger picture and want all of us to benefit from their full story, warts and all. They knew that the story of their spiritual blindness and the real danger of capitulating to a Pharisee and Herod-like hardheartedness needed to be retold. They also knew that the very good news that God healed them of their blindness and hardheartedness needed to be retold. The danger of both ignorant and willful spiritual blindness exists for Jesus' disciples in every age. We must be warned. The real possibility of a Spirit-accomplished spiritual vision also exists! This is a story we need to hear, and we can be thankful the disciples were willing to share it even as we are emboldened to share the story of what God has done in us, warts and all.
I encourage you to read and reflect on
Mark 8.11-21
prior to our time together on Sunday morning.
---
Announcements, Events, and Opportunities:
From the Deacons:
The deacons encourage you to bring in healthy breakfast cereals during the month of July to help stock Valley's CHOW pantry's cereal supplies in order to help ensure children and families who depend on free or reduced breakfasts at school won't miss breakfast during the summer.
Council Meeting:
Council will meet on Tuesday, August 1 at 7:00 p.m.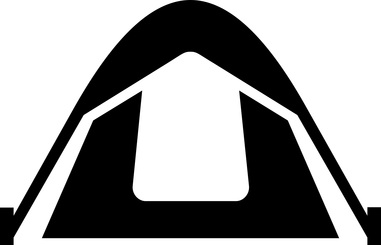 Valley Church Camping Retreat:
You are invited to join us for a camping retreat from the evening of Friday, August 25 through the morning of Sunday, August 27 at Chenango Valley State Park. You can either camp or participate during the day and sleep in the comfort of your own home. Please mark your calendars and sign up online
here
or on the sign-up sheet on the back of the door in the foyer. If you are camping, please reserve your camping spot. If you are tent camping, we would encourage you to reserve a spot in Chipmunk Bluff (especially site 81, 83, 85, 86, or 87, in order to reserve the large field for our use). If you are RV camping and need electricity, please select an appropriate site nearby in the Chipmunk Bluff area. See
here
to make reservations.
---

~ Valley Church ~
Gathered as God's family, we are sent into the world as agents of God's mission of renewal.

---
This Sunday:
Worship Service
at 10:00 a.m.
Children will remain in the service of worship during the summer.
---
That we might better pray for one another and God's world:


We pray for David and Luci Huizinga as they travel to Grand Rapids, MI, for healing for Luci's mother, whose health has deteriorated, and for Luci and her family as they care for her mother and make medical decisions.
We pray for healing for the DeYoung's nephew/cousin Michael Trowbridge as he recovers from a car accident and subsequent surgeries, and for Holly's friend Megan who has been diagnosed with ovarian cancer.
We pray for safety for the cyclists and support staff participating in this year's
Sea-to-Sea
, who have now pedaled roughly half their journey across the continent. (They departed this morning from Grand Rapids, Minnesota). We also pray that God would use the funds raised by the event in powerful ways to fight poverty and injustice around the world.
We pray for ongoing needs: we pray for healing for Lor's uncle John and for her neighbor, both being treated for cancer; for Becky's friend Joe who is battling colon cancer; for Adam Derzanovich; for Beth Cunningham's cousin Karen; for Lynda Huizinga's niece Alexis; for Alistair Krempel; for Mike Corgan's nephew who is battling heroin addiction.

---
Sunday Morning Ministries for
July 30, 2017
Greeter: Frank & Barb Lockwood


Ushers: Doug Aukema and Herleen DeYoung
Intercessory Prayer: Ron Crawford
Scripture Reader: Kurt Monroe
Nursery: Melanie Nelson