Good Friday ~ April 14, 2017


---
Instead of offering my normal reflection on Sunday's scripture passage, I would encourage you to read and reflect on the account of Jesus' trials, crucifixion, death, and burial in
John 18 and 19
either on this Good Friday or sometime on Holy Saturday. We will hear John's account of the resurrection in
John 20
on Easter morning.
---
Announcements, Events, and Opportunities: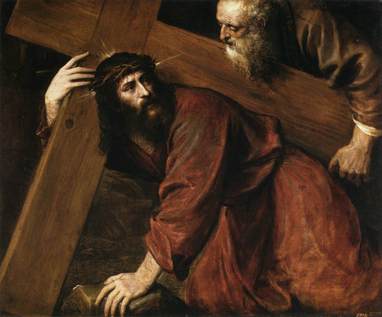 Holy Week Services of Worship and Fellowship:
Good Friday service of worship today (April 14) at 7:00 p.m. A contemplative service of worship focusing on the sacrifice of the triune God on the cross.
A celebratory Easter sunrise service at the First Church of Christ at 8:00 a.m. on Easter Sunday, April 16.
Breakfast at the First Church of Christ directly following the sunrise service.
Easter Sunday worship at Valley Church at 10:00 a.m. (including celebration of the Lord's Supper).
No Children's Church
on Easter Sunday:
Children will remain in the service of worship for its entirety this Sunday.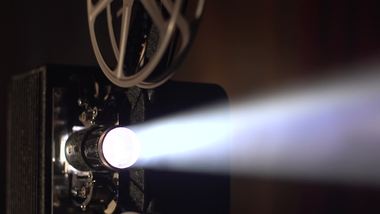 Movie Night at Valley
:
We will not have Movie Night this Easter Sunday. We will conclude the miniseries The Bible with a double-feature of two episodes on April 23!
Suggestions for Nomination of Deacons and Elders:
With the arrival of spring comes a call from the council for your suggestions for nominees for the offices of deacon and elder. Hard copies of the suggestion forms have been placed in your folders. If you would like to nominate online, please fill out the form you will find
here
. The council requests that you return the forms no later than April 23. On behalf of the council, thank you in advance for your prayerful suggestions.

Gardening Time Is Coming!
:
In spite of the snow falling all day yesterday, the gardening season is fast approaching. Valley's community garden has plots available, so if you hear friends or neighbors comment on wanting to garden, feel free to tell them about the garden. Flyers are available in the foyer.
Also, this year, we will offer an introductory class on gardening called Seed to Supper. Here are some details:
A free, six-session introductory gardening class developed by Cornell Cooperative Extension
Classes begin in May, facilitated by Terry Woodnorth, held at Valley Church
Contact Terry Woodnorth or Carol DeYoung if you are interested in attending. For those in the congregation, let us know some days/times that would work best for you.
Topics include: Getting started with healthy soil; Planning your garden; Planting your garden; Caring for your growing garden; Harvesting and using your bounty.
---

~ Valley Church ~
Gathered as God's family, we are sent into the world as agents of God's mission of renewal.

---
This Sunday:
Sunrise service at the First Church of Christ at 8:00 a.m.
Breakfast with the First Church of Christ (at the First Church of Christ) following the Sunrise service.
Worship Service
at 10:00 a.m.
There will not be children's church this Sunday or Easter Sunday.
---
That we might better pray for one another and God's world:


We pray for continued healing and strength for: Rusty Neslon, who is recovering from a concussion; Sarah Peterson; Chuck Huizinga; and Peter DeYoung.
We pray for God's world: for peace for the people of Syria; for the people of South Sudan, Somalia, Nigeria, and Yemen who are facing food shortages and starvation; for unity and civility among the citizens of the United States and for guidance and wisdom for government leaders at all levels; for ongoing restoration, renewal, and justice for the people of Haiti; for those who are persecuted for their faith around the world and the organizations and people fighting to protect them.
We pray for friends and family: we pray for healing, strength, and peace for Edele Thompson as she battles cancer; for Lor's family, particularly for her uncle John who is grieving the death of his wife and was hospitalized himself this past week; for Becky's friend Joe who is battling colon cancer, and for peace and strength for his family; for Adam Derzanovich; we give thanks for healing for David Derzanovich's brother-in-law Tim, and pray for continued healing and recovery; for Beth Cunningham's cousin Karen; for Lynda Huizinga's niece Alexis; for Alistair Krempel; for Mike Corgan's nephew who is battling heroin addiction.

---
Sunday Morning Ministries for
April 16, 2017
Greeter: Judy Zwierzynski


Ushers: Joe Patak and George de Jager
Intercessory Prayer: Kurt Monroe

Old Testament Scripture Reader: Kurt Monroe
Gospel Scripture Reader: Paul Peterson
Nursery: Melanie Nelson