I lift up my eyes to the mountains - where does my help come from?
My help comes from the LORD, the Maker of heaven and earth.
He will not let your foot slip - he who watches over you will not slumber;
indeed, he who watches over Israel will neither slumber nor sleep.
The LORD watches over you - the LORD is your shade at your right hand; t
he sun will not harm you by day, nor the moon by night.
The LORD will keep you from all harm - he will watch over your life;
the LORD will watch over your coming and going both now and forevermore.
---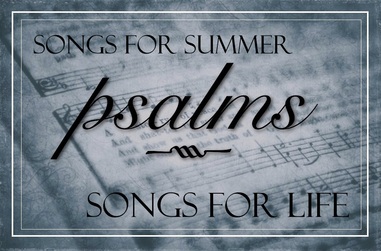 Even in our age of government mandated safety devices and safety nets, modern emergency rooms, and highly organized and equipped police and military, we live in a dangerous world. In some ways, our day-to-day lives aren't beset with nearly as many dangers as the psalmists' and ancient Israelites' were, but the safety nets and devices we rely on can only do so much. In the end, when we meet danger and hardship, when our lives enter into the dark valleys and the threats pass the abilities of the safety nets, doctors, or police, we too must come to grips with where our help ultimately comes from.
This week we will read the psalmists beautiful reflections on the source of his, Israel's, and our protection through the journey of life in
Psalm 121
. I encourage you to read and reflect on the psalm before our time together tomorrow.
---

Valley Church's annual Fall Fest is just around the corner. We will be holding our neighborhood party on September 13, from 1:00 to 5:00 p.m., complete with all the usual festivities: games, prizes, ice cream, bounce houses, dunk tanks, and more. Please be prepared to volunteer, and also make sure you invite neighbors, family, and friends!
---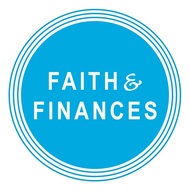 Faith & Finances:
Our Faith & Finances classes will begin on September 22. We still have space for more participants, so feel free to register or invite friends and family to register. For more information about Faith & Finances and a link to the online registration form visit the webpage
here
.
We also need volunteers to 1) be allies (mentors) for the participants; 2) help prepare meals; 3) possibly provide childcare. Contact Pat Aukema if you want more information about being an ally, Jennifer Monroe if you would like to help prepare meals, and Charlyn Corgan if you are willing to help with childcare.
Please continue to pray for the leaders, volunteers, participants, and potential participants.
---

Sunday Mornings:
Coffee: 9:15 a.m.
Worship Service:
10:00 a.m.
---
That we might better pray for one another:
We pray for continued healing and patience for Holly Nelson.
We pray for the peace and flourishing of the city of Binghamton, and for guidance as to specific ways we as individuals and as a church might actively encourage that flourishing.
We pray that God would move in the hearts and minds of those who would grow in their faith and discipleship through Faith & Finances, that they might hear about the course and register.
We pray for God's world: for those who are persecuted for their faith around the world, and for those who are being called to witness to Jesus Christ with their blood; for restoration, renewal, and justice for the people of Haiti; for God's miraculous intervention in the Middle East, that the hearts and minds of the people living there, and that whole cultures, would begin to bend toward peace, and that God's church would continue to proclaim and embody the good news of God's reign boldly there.
---
Life Choices Center
Opportunity:
If you have been angered by the videos that have recently reminded us of the atrocities of the abortion industry, you have an opportunity to do something about it!
You are invited to join a work crew at Life Choices Center (93 Oak St, Binghamton, NY 13905) this Monday, August 31 at 5:30p.m. as they do some updates to their facilities. If you have any experience working with computer networks and phone lines, your skills are particularly needed.
CHOW Pantry Needs
and the CHOW Walk to Fight Hunger:
The Valley Church CHOW pantry is in need of canned meat products and canned fruit. You can drop off donations on the CHOW table in the area just outside of the downstairs church office.
Also, so that you can mark it on your calendar, I want to let you know that the CHOW walk to fight hunger is scheduled for Sunday, September 20 at Binghamton University, behind the East Gym. Registration begins at 1:00 p.m. and the walk starts at 2:00. For more information visit the CHOW walk website
here
.
---
Sunday Morning Ministries for
August 30, 2015:
Greeter:

Cindy Krempel


Ushers:

Joe Patak and George De Jager
Intercessory Prayer:
Kurt Monroe
Scripture Reader:
Claire Stocum


Nursery: