They came to Bethsaida, and some people brought a blind man and begged Jesus to touch him. He took the blind man by the hand and led him outside the village. When he had spit on the man's eyes and put his hands on him, Jesus asked, "Do you see anything?" He looked up and said, "I see people; they look like trees walking around." Once more Jesus put his hands on the man's eyes. Then his eyes were opened, his sight was restored, and he saw everything clearly. Jesus sent him home, saying, "Don't even go into the village."
~ Mark 8.22-26

---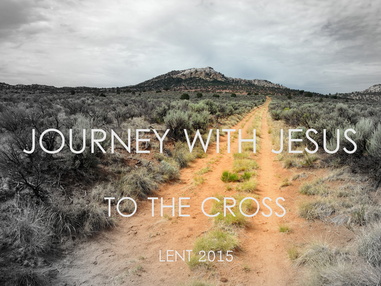 If you looked at the picture at the top of the email, you might have thought there was something wrong with your eyes, or your computer screen. If that kind of vision had kept it up, you might have been tempted to say, "I see people, but they look like trees walking around," which is precisely what the man in this week's reading from Mark's gospel says. On the surface it's an odd story, complete with spitting and what seems like a botched first attempt at a healing. But the healing of this blind man should help us think about how well we're seeing things, especially about how well we're seeing people. Most importantly, it can be an invitation to reflect on how well we're seeing the person who sometimes referred to himself as the Son of Man. I encourage you to read and meditate on
Mark 8.22-26
and
Isaiah 30.19-22
prior to our time together on Sunday.
We'll also be singing a new song this Sunday - "The Lord is Gracious and Compassionate" - which you can listen to
here
.
---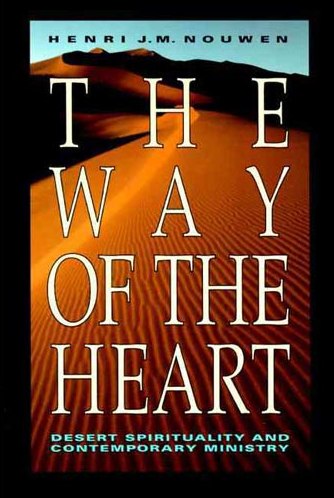 The Way of the Heart
:
On Sunday I recommended a book for Lenten reading. It is Henri Nouwen's The Way of the Heart: Desert Spirituality and Contemporary Ministry. It's a wonderful little book that warmly invites us into the wisdom of the Desert Fathers and Mothers and their life-giving practices of solitude, silence, and prayer. The recommendation from Christianity Today on the back still gets it right some thirty years later: "Brings desert spirituality to bear upon the contemporary scene. . . Hauntingly relevant for us today."

---
Classis Atlantic Northeast Meeting:
Weather permitting, a week from today representatives from all the congregations in Classis Atlantic Northeast will gather in Pittsfield, MA for our spring meeting. Jeff DeYoung, Terry Woodnorth, and I will be representing Valley at the meeting. We'll be discussing various things, among them the report from the synodical committee that Terry chaired regarding the role of deacons in the life of the church. We'll also be hearing from one of the church plants that is seeking to be organized, and we'll be praying for and encouraging one another as churches. I encourage you to keep us all in your prayers as we travel and as we meet.

---

Sunday Mornings:
Coffee: 9:15 a.m.
Worship Service:
10:00 a.m.
---
That we might better pray for one another:

We pray for healing and for God's presence and peace to be with Barb Hover, and with Barbie and Jim Aukema, and the rest of Barb's family as they care for her during her battle with cancer.
We pray for healing for Holly Nelson as she continues to recover from a concussion.
We pray for continued healing and strength for both Jerry Krempel and Jim Pitcher.
We continue to give thanks for the adult and the teen volunteers, and pray for continued strength and energy for the remainder of the Kids' Night Out season.
We pray for God's world: for those who are persecuted for their faith around the world, and for those who are being called to witness to Jesus Christ with their blood; for restoration, renewal, and justice for the people of Haiti; for those committed to peace in Ukraine and Russia, that they would be given energy and strength and safety to continue advocating for a non-violent resolution there; for the people of western Africa as they continue to battle Ebola; for God's miraculous intervention in the Middle East, that the hearts and minds of the people living there, and that whole cultures, would begin to bend toward peace, and that God's church would continue to proclaim and embody the good news of God's reign there.

We pray for friends and family: giving thanks for healing for Beth Cunningham-Blake's great-niece MacKenzie following her foot surgery; for healing and encouragement for Adam Derzanovich as he continues his recovery following surgery; and for David Derzanovich's two brothers-in-law, Tim and Bill who are still battling health issues.
---
Upcoming Events
and Opportunities:
Men's Lunch:
Tomorrow, Thursday, February 26, the men will gather for lunch at noon at Apple Hills.
---
Sunday Morning Ministries for
March 1, 2015:
Greeter:

Cindy Krempel


Ushers:
Doug Aukema and Jim Conrad
Intercessory Prayer:
Kurt Monroe
Scripture Reader:
Paul Peterson


Nursery:
Lor Recker-Woodnorth