"Therefore the Lord himself will give you a sign: The virgin will conceive and give birth to a son, and will call him Immanuel."
~ Isaiah 7.14

---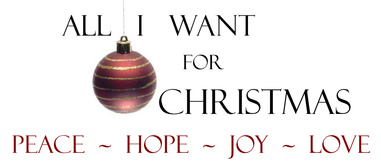 On this final Sunday of Advent we hear one more vision from Isaiah - the sign of a virgin conceiving and giving birth to a son who will be called Immanuel, which means God with us. It is the sign of the bold, daring, unstoppable love of God coming into our broken and sinful lives and this broken and sinful world to save it. Prior to our time together on Sunday, I encourage you to read
Isaiah 7.10-16
along with
Psalm 80
and
Matthew 1.18-25
.
The artwork at the top of the email is a detail of a stained glass window designed by Joseph Edward Nuttgens in the Church of St Etheldreda, Ely Place, London, England. It is titled "Isaiah prophecies to Ahaz about the birth of Christ, Immanuel."
---
Live Nativity 2014:
On Saturday (December 20), the Valley youth will put on the annual Live Nativity. Shows will be at 5:45 p.m. and 7:00 p.m. Free coffee, hot cocoa, and Christmas cookies will follow each performance. Please invite friends, co-workers, neighbors, extended family and random people you meet in the grocery store! (An event to which you could lead people has been created on Valley's facebook page
here
. You can also send people a link to the webpage with the details
here
.)
Cookie reminder
: If you signed up to bring cookies or verbally told someone you would bring them, please don't forget. If you didn't sign up or tell anyone, you can bring cookies, too!
---
Christmas Caroling:
If you would like to join other Valley Church members for some Christmas caroling in the neighborhood across the street from the church building, we are planning to meet at 30 Maplewood Drive at 5:30 p.m. on Sunday, December 21. We'll wander the neighborhood making a joyful noise and spreading Christmas cheer until our fingers and toes are too cold to go any longer, and then we'll make our way back to the Stocum's for some hot drinks. All are welcome (even if you can't hold a tune)!
On Tuesday, December 23 at 6:30 p.m. we will also be caroling for the patients at Emeritus at Woodland Place, a memory care facility in Vestal. The address is 421 Plaza Drive, Vestal, NY 13850. All are welcome to join us there.

---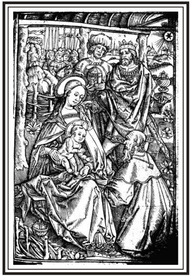 Christmas Eve Service -
A Festival
of Lessons and Carols:

On Christmas Eve we will gather at 7:30 p.m. to once again encounter "the loving purposes of God seen through the windows and the words of the Bible" that culminates in the coming of God into our world in the birth of Jesus Christ. As we hear of God's work in our world, we will respond in jubilant song and carols. In addition, we will hear special musical offerings from our children and youth.

---
Bible Reading Plan:
I have frequently argued that every person lives out her or his life in the context of a story. She or he is guided by that story, often without thinking about what the story is, who wrote the story, or who is still writing it. We who abide in Christ are
not
to live our lives within the predominant American story of self-sufficient autonomy, individualism, and consumerism, but rather we are to be guided by God's story in the Bible.
Last spring, at the conclusion of the sermon series on the Bible as God's story, I encouraged you to consider reading through the Bible in a year during 2015 to help you know and inhabit God's story better. I told you that I would read along with you and attempt to give weekly reading guides. January 1 is quickly approaching, and I want to reissue the invitation to consider reading through God's grand story with me.
Upon further reflection, I have decided it might be better to do a two-year plan, rather than a single year. Reading the Bible in a single year requires a fairly hectic reading pace that can be defeating if you miss a day or two, might prevent thoughtful reflection on the readings, and would certainly hinder reading though it together as families. This would be a great opportunity for families to do Bible reading together. I will, as I said last spring, provide a fairly brief (but hopefully helpful) reading guide each week.
I'll actually be on vacation at the beginning of the new year, so I want to give you the resources now. You can see and download the two-year reading plan that I will be following
here
. (I found it online, but it happens to have been prepared by a Wheaton classmate!) If you would choose the one-year plan, you can see or download it
here
.
---

Sunday Mornings:
Coffee: 9:15 a.m.
Worship Service:
10:00 a.m.
---
That we might better pray for one another:

We rejoice with Charlotte Cummings at the healthy birth of her newest great-granddaughter.
We pray for Dot Simonds and her extended family as they mourn the passing of Dot's sister Phylis.
We pray for the Recker-Woodnorths and their daughter Kara as they mourn the tragic death of Kara's friend this past week.
We pray for continued recovery and healing for Ann DeJager following her successful hip replacement surgery.
We pray for continued healing and strength for both Jerry Krempel and Jim Pitcher.
We give thanks that Mike and Charlyn Corgan's expecting daughter and son-in-law were not seriously injured in an auto accident this past Sunday.
We pray for healing and for energy and strength for Barb Hover during her chemotherapy treatments.
We pray for the leaders and volunteers of Kids' Night Out and for the advisory team for Faith & Finances, that God would lead, energize, and empower these ministries.
We continue to pray for God's world: for the people of western Africa as they continue to battle Ebola; for God's miraculous intervention in the Middle East, that the hearts and minds of the people living there, and that whole cultures, would begin to bend toward peace, and that God's church would continue to proclaim and embody the good news of God's reign there.
We pray for friends and family: for Beth Cunningham-Blake's great-niece MacKenzie who continues to struggle with health issues, and for wisdom and clarity for her doctors; for the Nelson's neighbors, the Kruzers; for healing for Ann DeJager's sister, Toni; for healing and encouragement for Adam Derzanovich as he continues his recovery following surgery; for David Derzanovich's two brothers-in-law, Tim and Bill who are still battling health issues.
---
Upcoming Events
and Opportunities:


Parents of
Sunday School Kids:

The Sunday School kids will be singing "The Friendly Beasts" during the Christmas Eve service. They will be practicing during Sunday School but could probably benefit from some work outside of that time. You can let them hear and sing along with the song
here
. Lyrics (and music) can be seen
here
. All help is appreciated!
A Call for Ushers and Nursery Volunteers
:
If you would like to help our ushering team give your brothers and sisters in Christ a warm welcome into our fellowship and into their seats on Sunday morning, please talk to Pastor Kurt. If you would like to help fill out the nursery rosters to allow everyone more Sundays off of nursery duty, please let Pastor Kurt know.
Life Choices Center
:
In January, we will once again participate in the "Change for Life" campaign and fill baby bottles with change to support the work of Life Choices Center to help women and couples in the Binghamton area face unplanned pregnancies. However, we have received news that, while Life Choices Center is celebrating the arrival of a new executive director, they have experienced a 30% drop in financial support over the past year. As you think of year-end giving, you might consider Life Choices Center. You can find out more about Life Choices Center and learn how to give
here
.
---
Sunday Morning Ministries for
December 21, 2014:
Greeter:
Frank & Barb Lockwood

Ushers:
Charlie Huizinga and George DeJager

Intercessory Prayer:
Leslie Vermaat

Scripture Reader:
Alec Peterson


Nursery:
Herleen DeYoung and Liz Bennett