"For the Lord himself will come down from heaven, with a loud command, with the voice of the archangel and with the trumpet call of God, and the dead in Christ will rise first. After that, we who are still alive and are left will be caught up together with them in the clouds to meet the Lord in the air. And so we will be with the Lord forever."

Surprised by Hope
We continue our Surprised by Hope series in education hour and the service this week. In education hour we'll be thinking about salvation, and all of God's saving works in creation. In the service, though, the sermon text for this week is I Thessalonians 4:13-18. This is the famous "rapture" passage. While it is, unfortunately, frequently linked to images of destruction and terror, it is fundamentally a word of hope and encouragement. I hope as you read it in preparation for worship this Sunday you will find yourself encouraged and filled with hope.
A New Song for Saint Patrick's Sunday, too!
This Sunday is Saint Patrick's Day, and we're going to introduce a new song based on a hymn attributed to Saint Patrick. We will teach the song in the service, but it would be great if you could listen to the song
here
, on youtube, in order to become more familiar with it before the service. The music was written by David Gungor of the band The Brilliance, who sings it in the recording on youtube.
---
Thank You! - from the Mission Team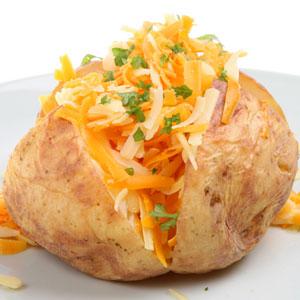 The Mission Team - both youth and leaders - would like to say a big "thank you" to everyone for your outpouring of generosity at the potato and soup lunch this past Sunday. Thank you for coming and making it a festive time of fellowship, and thank you for your generous financial support. And please keep the team in your prayers as they continue to prepare for their trip.
---
Heaven on Earth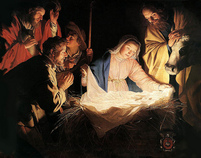 My undergraduate degree was in English literature, so I have an anthology of 17th century prose and poetry on my bedside table (as all faithful English majors do). Last night I was reading Richard Crashaw and came along these six short lines that may say more about the perfect overlap of heaven and earth in the person of Jesus than I said in a whole sermon. It is from his poem
In the Holy Nativity of Our Lord: A Hymn Sung as by the Shepherds
and I've included the lines here for your enjoyment. (The painting above is of the shepherds visiting Jesus by the Dutch painter Gerard van Honthorst).
Welcome, all wonders in one sight!
Eternity shut in a span,
Summer in winter, and day in night,
Heaven in earth, and God in man!
Great little One, whose all-embracing birth
Lifts earth to Heaven, stoops Heav'n to earth.
Sunday Service Times:
Sunday School: 9:15 a.m.
---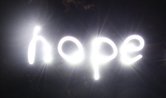 In the Life of Valley Church:
We continue to ask God to surround the Nelsons with love and peace as they spend time with Holly's father and the rest of her family in California.
We give thanks for the good news from recent surgeries:
For Jim Stocum's Mom's surgery to remove a cancerous growth from her colon. We pray that doctors would continue to have wisdom as they move forward in her treatment, and we pray for God's healing to be on her.
For Doris Pitcher's successful surgery. We pray that she would continue to recover and strengthen in the weeks ahead.
---
Upcoming Events
and Opportunities:
Save the date!: The Mission Team will be having a spaghetti dinner on Saturday, April 20. You won't want to miss it, so mark it on your calendars!
Blood Drive: For those of you who donate blood, the American Red Cross is having a blood drive at the First Church of Christ (just down the street from Valley) on Friday, March 15 from 1:00 to 6:00PM.
Documentary: Many of you know that hunger in the United States is a real problem, and you're aware of programs like CHOW which help fight against hunger in Broome County. A new documentary film from the producers of
Food, Inc.
premiered last week, serving up the critical problem of rising hunger in the US with a surprising thesis: we've already solved it . . . forty years ago, that is.
A Place at the Table
will opening at the Art Mission Theatre on Friday, March 15. For more information, visit
http://www.takepart.com/place-at-the-table
or
http://artmission.org/
. While the film might argue that the long-term solution isn't charity, we know that for now programs like CHOW are vitally important. Rod and Daryl Whitacre oversee the CHOW program that runs out of Valley Church, and I'm sure they would be happy to talk to you about the ministry if you have any questions!
Basically Bach Ensemble Spring Concert: On March 19 at 7:30 p.m. at St. Ambrose Church, 203 Washington Ave., Endicott, the Basically Bach Ensemble will perform music Bach's Easter Oratorio and Handel's
Messiah
, including soloists and a chamber orchestra. A free-will donation will be received.
http://st-ambroseparish.org/news.html
.
---
Recommended Reading:
N.T. (Tom) Wright's Surprised by Hope: Rethinking Heaven, the Resurrection, and the Mission of the Church does just that; it looks at what our Christian hope is, what it is based on, and what it means for the life of the Church and for individual Christians. Wright helps us think clearly about what the Bible really says about heaven and earth, Jesus' resurrection, our resurrections, and how carefully listening to biblical teachings on these issues will impact the way we live for Christ and his kingdom here and now.