"He has performed mighty deeds with his arm; he has scattered those who are proud in their inmost thoughts. He has brought down rulers from their thrones but has lifted up the humble. He has filled the hungry with good things but has sent the rich away empty. He has helped his servant Israel, remembering to be merciful to Abraham and his descendants forever, just as he promised our ancestors."

Luke 1 . 51 - 55

---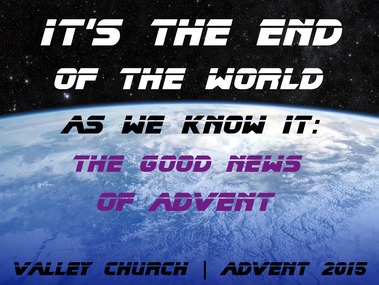 People sometimes show excitement that is the result of waiting for something for a long time in rather odd ways. I would imagine that if you went to movie theaters across the country at around midnight tonight you would find people dressed as Storm Troopers, Jedi Knights, and Darth Vader. I've seen videos of young ladies swooning over the Beatles when they walked off their plane the first time they came to the United States.
This Sunday we will see John's, Elizabeth's, and Mary's anticipation and excitement for the arrival of the coming King bubble over in their own unique ways: with a leap, a shout, and a song. I encourage you to read, reflect on, and join the excitement in
Luke 1.39-56
prior to our time together on Sunday.
The painting at the top of the page is a detail from Jacopo Pontormo's "Visitation of Mary," circa 1528-29.
---
Syria Refugee Crisis Response
:
This past Sunday I said I would forward a link to the World Renew page that would enable you to give to help our brothers and sisters in Christ on the ground in and around Syria who are giving aid to refugees fleeing the violence there. You can read more about how World Renew is partnering with churches in the region and easily give online
here
(there is a link at the right of the page for giving).
---
Upcoming Events and Opportunities:


Live Nativity:
"Let us now go even unto Bethlehem, and see this thing that is come to pass . . ."

We will hold our 14th annual Live Nativity on Saturday, December 19, inviting our neighbors, friends, co-workers, and extended family to journey to Bethlehem to see the coming of the world's King as the youth of Valley Church act out Christ's birth. We'll be pulling out all the usual stops this year: costumes, music, lights, cookies and hot drinks after the shows. Performances will be at 5:45 and 7:00.
Christmas Caroling
:
We will meet at 4:00 p.m. this Sunday at Brookdale Vestal West (formerly Emeritus at Woodland Place) to sing carols for the residents there. See
here
for directions. Following our time there, we will gather at the Stocums' for some snacks before heading out to carol in the neighborhood just south Valley's building.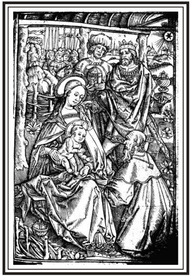 Christmas Eve Service -
A Festival
of Lessons and Carols
:
On Christmas Eve we will gather at 7:30 p.m. to once again encounter "the loving purposes of God seen through the windows and the words of the Bible" that culminates in the coming of God into our world in the birth of Jesus Christ. As we hear of God's work in our world, we will respond in jubilant song and carols. In addition, we will hear special musical offerings from our soloists, children, youth, and a brass quintet.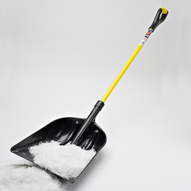 Snow Shoveling
:
If you would like to take a turn in the rotating schedule to shovel the walks at the church building, please talk to Jim Conrad.
Twin Sheets Needed
:
Wilner and Marila Nicholas have welcomed a friend from Haiti and her three children into their home, and they could use twin sheets for the additional beds they have acquired.
Winter Congregational Meeting
:
Mark your calendars. The winter congregational meeting will be on Sunday, January 10 directly after the service. We will gather upstairs for a potluck lunch, to celebrate the feast of the Lord's Supper, and to hear some of the stories of God's work in and through Valley Church at the congregational meeting.

---

~ Valley Church ~
Gathered as God's family, we are sent into the world as agents of God's mission of renewal.

Sunday Mornings:
Coffee: 9:15 a.m.
Worship Service:
10:00 a.m.
---
That we might better pray for one another:

We pray for healing for Ann de Jager, and especially that she will not need chemotherapy to treat the cancer. We also pray for peace and strength for both Ann and George.

We continue to pray for healing, peace, perseverance, and patience for Holly Nelson, and energy and strength for the whole Nelson family.
We pray for those sick with the cold and flu and other seasonal illnesses in our congregation.
We praise God for another great Kids' Night Out, and that God would use KNO as an instrument of his shalom in the lives of the kids and parents who take advantage of KNO. We also pray for continued strength and perseverance for the KNO leadership and volunteers.

We pray for the shalom of the greater Binghamton area, and for guidance as to specific ways we as individuals and as a church might partner with God as stewards of his reign to cultivate that shalom in the city of our exile.

We pray for God's world: for the refugees fleeing violence around the globe and for governments as they respond to the crises - that they might be guided by compassion along with discernment; for those who are persecuted for their faith around the world, and for those who are being called to witness to Jesus Christ with their blood; for ongoing restoration, renewal, and justice for the people of Haiti; for God's miraculous intervention in the Middle East, that the hearts and minds of the people living there, and that whole cultures, would begin to bend toward peace, and that God's church would continue to proclaim and embody the good news of God's reign boldly there.
We pray for friends and family: we pray for healing for David Derzanovich's brother-in-law Tim; for healing and freedom from pain for Adam Derzanovich; for stamina for Angela Krempel in a rigorous work situation; for peace for Doug Aukema's sister Ann during this tumultuous time in which her sons are very sick; we pray for those battling cancer: for Jim and Marsha Conrad's friend Judy, for Marcus Doller's friend Scott, for Doug and Pat Aukema's nephew Charlie, for Tilly Huizinga's client at Catholic Charities, for the DeYoungs' niece/cousin Terri; for the Petersons' friend Pat; for Lor's cousin's wife, Kelly; we give thanks for God's mighty deeds in the lives of Jim's friend Pam, who had a successful surgery to remove her cancer and for Erin's friend Bill, who is doing much better than he expected and lived to see the birth of his grandchild.

---
Sunday Morning Ministries for
December 20, 2015:
Greeter: Ruth Giese


Ushers: George de Jager and Joe Patak

Intercessory Prayer: Leslie Vermaat

Scripture Reader: Leslie Vermaat

Nursery: Herleen DeYoung & Liz Bennett

---