"This is what the Sovereign LORD says: My people, I am going to open your graves and bring you up from them; I will bring you back to the land of Israel. Then you, my people, will know that I am the LORD, when I open your graves and bring you up from them. I will put my Spirit in you and you will live, and I will settle you in your own land. Then you will know that I the LORD have spoken, and I have done it, declares the LORD."
"When he had said this, Jesus called in a loud voice, 'Lazarus, come out!'
The dead man came out, his hands and feet wrapped with strips of linen, and a cloth around his face.
Jesus said to them, 'Take off the grace clothes and let him go.' "
---
We are still firmly in the season of Lent. Even the weather seems to be complying with the Church calendar, somberly reminding us that we have not arrived at Easter celebration yet! But the passages of scripture we will hear this Sunday (the story of Ezekiel's vision of dry bones rising to new life at the spoken Word of God and the story of Lazarus rising to new life at the spoken Word of God) point ahead to the hope of new life that is made possible only by the Word and Spirit of God that speaks and breathes life into our world of death, light into our world of darkness.
The artwork at the top of the email is a detail from "Raising of Lazarus" by Aertgen Van Leyden, circa 1525.
---
A Letter to the Congregation of Valley Church from the Elders and Pastor Regarding Welcoming Children to the Feast of the Lord's Supper
:
I have written a letter to communicate the decision of the elders and pastor regarding the welcome of baptized children to the Lord's Supper at Valley Church. You can read/download a digital copy of the letter
here
. Hard copies have also been distributed to your folders in the foyer. I encourage you to read the letter in its entirety and, if you have remaining questions, to follow those up initially with the FAQ page from the denomination mentioned and linked in the letter.
I will also host a Q & A session about welcoming children to the Lord's Supper following the service of worship a week from Sunday (April 9).
---
Announcements, Events, and Opportunities:
Suggestions for Nomination of Deacons and Elders:
With the arrival of spring comes a call from the council for your suggestions for nominees for the offices of deacon and elder. Hard copies of the suggestion forms have been placed in your folders. If you would like to nominate online, please fill out the form you will find
here
. The council requests that you return the forms no later than April 23. On behalf of the council, thank you in advance for your prayerful suggestions.
1st Quarter Financial Reports:
You can view financial reports for the first quarter of 2017
here
. Hard copies are in your folders. Thanks to the Valley congregation for your faithful generosity, and thanks to Ron Crawford, Jeff DeYoung, and the finance team for their faithful work stewarding and reporting these gifts.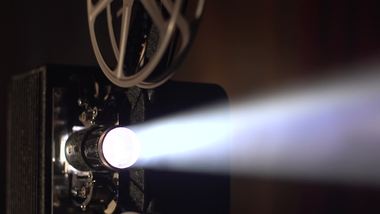 Movie Night at Valley
:
We will continue Movie Night at Valley this Sunday evening at 6:00 p.m. This Sunday we will watch the seventh episode of the ten-part miniseries The Bible on the big screen in the sanctuary. I hope you can join us for the fellowship, popcorn, and film!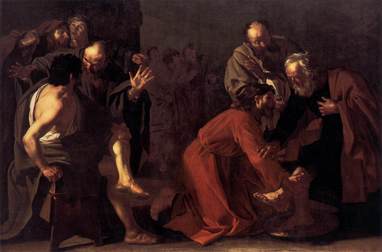 Holy Week Worship Services and Fellowship:
Maundy Thursday dinner and celebration of Lord's Supper at 6:30 p.m. on Thursday, April 13 (fellowship around supper, singing, and celebration of the Lord's Supper)
Good Friday service of worship on Friday, April 14 at 7:00 p.m. (a contemplative service of worship focusing on the sacrifice of our God on the cross)
A celebratory Easter sunrise service at the First Church of Christ at 8:00 a.m. on Easter Sunday, April 16
Breakfast at the First Church of Christ directly following the sunrise service
Easter Sunday worship at Valley Church at 10:00 a.m. (including celebration of the Lord's Supper)
---

~ Valley Church ~
Gathered as God's family, we are sent into the world as agents of God's mission of renewal.

---
This Sunday:
Worship Service
at 10:00 a.m.
Movie Night
at 6:00 p.m.
---
That we might better pray for one another and God's world:


We pray for continued healing and strength for: Sarah Peterson, Chuck Huizinga, Peter DeYoung, and all those struggling with colds and the flu.
We pray for peace and hope for the extended Germain family as they mourn the sudden death of their cousin in Haiti.
We pray for peace and hope for Lor Recker-Woodnorth and her extended family as they mourn the death of Lor's aunt Betty.
We pray for peace and hope for Holly Nelson and the family of Anita, the woman to whom Holly gave care, as they mourn Anita's death.
We pray for God's world: the people of South Sudan, Somalia, Nigeria, and Yemen who are facing food shortages and starvation; for unity and civility among the citizens of the United States and for guidance and wisdom for government leaders at all levels; for ongoing restoration, renewal, and justice for the people of Haiti, and especially for hope for the county as Etienne recounted a growing sense of hopelessness among many citizens of Haiti; for those who are persecuted for their faith around the world and the organizations and people fighting to protect them.
We pray for friends and family: we pray for healing, strength, and peace for Edele Thompson as she battles cancer; for Becky's friend Joe who is battling colon cancer, and for peace and strength for his family; for Adam Derzanovich; for David Derzanovich's broters-in-law Bill and Tim (for Tim's physical healing and for hope); for Beth Cunningham's cousin Karen; for Lynda Huizinga's niece Alexis; for Alistair Krempel; for Mike Corgan's nephew who is battling heroin addiction.

---
Sunday Morning Ministries for
April 2, 2017
Greeter: Cynthia Krempel


Ushers: George de Jager and Charlie Huizinga
Intercessory Prayer: Florence Doller

Old Testament Scripture Reader: Leslie Vermaat

Gospel Scripture Reader: Trent Nelson
Nursery: Natalie and Daniella Doller