"Whatever happens, as citizens of heaven live in a manner worthy of the gospel of Christ."
~ Philippians 1.27
---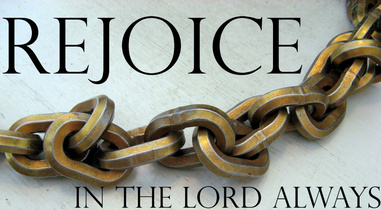 This Sunday we dive back into Paul's letter to the Christians in Philippi. Following his reflections on his imprisonment and the possibility of his execution or deliverance that we heard two weeks ago, Paul reminds the Philippians that, no matter what happens to him, they need to press on as people who live obediently and faithfully to the one true King of the world. Obedient life as citizens of Jesus' kingdom, Paul argues in this passage, is marked out especially by standing firm as people united in the Spirit, working and striving together in unity for the royal announcement of Emperor Jesus, and selfless compassion and love for one another. I encourage you to read and reflect on
Philippians 1.27 - 2.4
prior to our time together on Sunday.
---

Summer Congregational Forum:
Following the service of worship this Sunday (June 22), we will join together for a potluck lunch and then have our summer congregational forum. We will hear some of the ongoing story of Valley Church, and we'll have the privilege of electing a new deacon.
---
Valley Church 50th Anniversary
On Thursday, June 26, at 7:00 p.m. we will hold an organizational and brainstorming meeting for our 50th Anniversary celebrations. This is an open meeting for anyone interested in offering input into the activities and events of our 50th anniversary weekend on September 27 & 28, 2014. Whether you're an idea person, or would rather offer to help implement or organize ideas, the 50th Anniversary team can use your help, so we encourage you to come out for the meeting.
---

Sunday Service Time:
Worship Service:
10:30 a.m.
No Sunday School for the Summer.
---
That we might better pray for one another:
We give thanks with Vivian Keller as the results from her tests revealed that she does not have cancer!
We give thanks for the healing that Barb Hover has experienced, and we ask God to continue to free her body from cancer.
We pray for family and friends: we pray for continued healing for Jim Conrad's mother; we continue to pray for the DeYoung's 3 year old relative Kaylin as she awaits heart surgery, and for her parents Tony and Tawni and brother Micah; we pray for healing for Elizabeth Bennett's friend Terry; we pray for healing for Jim and Dorris Pitcher's son-in-law Lee Allard who is undergoing cancer treatments.
---
Upcoming Events and Opportunities:
2nd Offering:
This Sunday we have an opportunity to give a second offering that will support Valley Church Youth.
Last Sunday for Children's Church:
This will be the last week of children's church prior to a break for the summer. Children's Church will resume in September.
Sign-Ups for Summer Coffee Hour:
The sign-up for the summer coffee hours (you'll want to find someone to partner with for this) is on the back of the front door.
---
Sunday Morning Ministries for
June 22, 2014:
Greeter:
Cindy Krempel
Ushers:
David Derzanovich and Jerry Krempel
Intercessory Prayer:
Kurt Monroe
Scripture Reader:
Claire Stocum
Nursery:
Children's Church: