"You will conceive and give birth to a son, and you are to call him Jesus. He will be great and will be called the Son of the Most High. The Lord God will give him the throne of his father David, and he will reign over the house of Jacob forever; his kingdom will never end."
---
Advent 2013: Prepare the Way of the Lord
This week, as we continue our journey through this season of preparation, we hear the story of the annunciation of Jesus' birth to Mary in Luke 1.26-38. As the angel Gabriel tells Mary about what is going to take place, he reminds us that we are preparing for nothing less than a king - the king - who fulfills God's promises to the Jews, and through them, to the whole creation. Jesus is the king whose reign knows no end or bounds. I encourage you to read and meditate on the passage prior to our time or worship together on Sunday.
---

The first Parent's Night Out will be on the evening of December 14, from 5:30 p.m. to 8:30 p.m. Please spread the word to your friends, neighbors, and co-workers about this great opportunity for an evening out for the parents and a great evening of fun and faith formation for their kids. Kids can be registered by calling the church (648-8224) or by emailing valley.church.binghamton@gmail.com.
---
Do you want to help lead singing on Sunday?
If you would like to be part of the group who leads singing on Sunday morning, please join us in the sanctuary tonight (Thursday, December 5) for an hour of rehearsal from 7:00 - 8:00 p.m.
---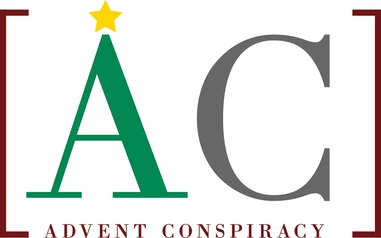 As the stories of Wall Street and Madison Avenue continue to plead for our attention and allegiance, as the sale flyers, television and internet ads from Amazon.com, Best Buy, Target, and all the rest continue to bombard our eyes and ears, as voices whisper in our ears that we're not good spouses or children or parents if we don't buy certain gifts, let's remember that this Advent we are a people preparing the way for the king, and not Santa Claus. We are a people who live according to God's story. We are free to conspire against those other stories. Remember the Advent Conspiracy.
---

Sunday Service Times:
Children's Sunday School:
9:30 a.m.
Coffee available for adults:
9:30 - 10:30 a.m.
Worship Service:
10:30 a.m.
---
That we might better pray for one another:
We continue to pray for God's blessing and healing for Jenny DeYoung as she continues her chemo treatments.
We ask for healing and strength for Barbie Aukema's mother following her diagnosis with lung cancer. We also ask God to guide her doctors as they make decisions about her treatment, and for strength and peace for Barbie and Jim and the rest of Barbie's family as they also extend care to her mother.
We pray for God's continued presence with and comfort for Harriet Dimidio, especially through Advent and Christmas.
We give thanks that Cindy Krempel is home from the hospital and pray for continued healing for her.
We praise God for another successful knee replacement surgery for Charlie Huizinga, and ask for continued healing and strength as he goes through his physical therapy.
We pray for friends and family of Valley members: for Jim Conrad's mother, and for Brian Aukema's co-worker Kelly's husband as he undergoes physical therapy following his brain surgery.
---
Upcoming Events and Opportunities:
Live Nativity 2013:
This year marks the 12th year of Valley's Live Nativity. The youth will offer two shows on December 21, the first at 5:45 p.m. and the second at 7:00 p.m. Following the shows, the audience is invited to come inside for cookies, cocoa, coffee and conversation. It's a great opportunity to invite neighbors and friends to hear the story of the birth of the king who has and is putting the world right.
Special Offering to Support Ministry Shares:
On December 15 we will have a special offering to help pay Valley Church's ministry shares. Ministry shares help the denomination and denominational agencies continue their ministry in North American and around the world. For more information on ministry shares, please see
here
.
---
Recommended Reading: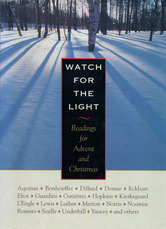 Watch for the Light: Readings for Advent and Christmas
is a collection of fairly short, daily readings for the seasons of Advent and Christmas from some of the very best Christian writers through the sweep of Christian history. You will be guided through your Advent preparations for the coming of Jesus, God and king, by people as diverse as Thomas Aquinas, Dietrich Bonhoeffer, C.S. Lewis, Philip Yancey, Gerard Manley Hopkins, and many more.