"Blessed are those who do not walk in step with the wicked or stand in the way that sinners take or sit in the company of mockers, but who delight in the law of the LORD and meditate on his law day and night. They are like a tree planted by streams of water, which yields its fruit in season and whose leaf does not wither-- whatever they do prospers."
~ Psalm 1.1-3

---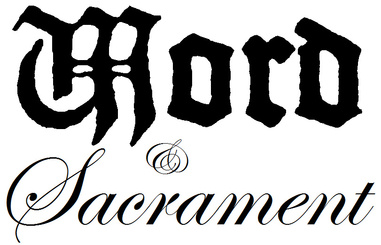 Over the next few weeks we will be exploring God's gifts to us in the form of his Word and the sacraments. This week we will be exploring the authority of God and the authority of Scripture and how they relate to one another and to us. We'll hear from the Heidelberg Catechism, the Belgic Confession, Our World Belongs to God, and from scripture itself. Our passage this week is
Psalm 1
, which I invite you to read and meditate on prior to our time together on Sunday.
We will also celebrate the thanksgiving feast of the Lord's Supper following the service, prior to the beginning of the potluck lunch, so I invite you to prepare in heart and mind to come joyfully to the Lord's table together.
---
Congregational Meeting and Potluck:
This Sunday, following the service of worship, we will gather upstairs for Lord's Supper, a potluck lunch, and our winter congregational meeting. We will once again reflect on Valley's story from the past year, hear about some of the exciting vision work the council has been doing, and vote on the budget. We look forward to seeing you there!
---
Bible Reading Plan:
It
still
isn't too late to begin a Bible reading plan. I will be following a two-year plan and will be writing brief weekly reading guides according to the two-year plan. (The Bible reading plans will begin in the coming week!) You can see the two-year plan
here
. If you would rather do a one-year plan, you can see or download that
here
. Hard copies of the two-year plan are available on the table near the entrance in the foyer.
---

Sunday Mornings:
Coffee: 9:15 a.m.
Worship Service:
10:00 a.m.
---
That we might better pray for one another:

We pray for continued healing and strength for both Jerry Krempel and Jim Pitcher.
We pray for healing and for energy and strength for Barb Hover during her chemotherapy treatments.
We pray for the leaders and volunteers of Kids' Night Out and for the advisory team for Faith & Finances, that God would lead, energize, and empower these ministries.
We continue to pray for God's world: for the people of western Africa as they continue to battle Ebola; for God's miraculous intervention in the Middle East, that the hearts and minds of the people living there, and that whole cultures, would begin to bend toward peace, and that God's church would continue to proclaim and embody the good news of God's reign there.
We pray for friends and family: for Beth Cunningham-Blake's great-niece MacKenzie who continues to struggle with health issues, and for wisdom and clarity for her doctors; for healing for Ann DeJager's sister, Toni; for healing and encouragement for Adam Derzanovich as he continues his recovery following surgery; for David Derzanovich's two brothers-in-law, Tim and Bill who are still battling health issues; for the DeSantis family, friends of the Krempels, as they mourn the loss of David, the third death in their family this year.
---
Upcoming Events
and Opportunities: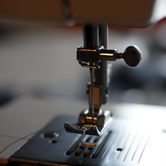 Craft Night
:
Craft Night will begin again for 2015 on Wednesday, January 14th. Craft Night will continue to meet every other Wednesday from 7-9. If anyone has an idea for Wednesday night please let Tilly know. Otherwise, bring whatever you are working on currently.

---
Sunday Morning Ministries for
January 11, 2015:
Greeter:
Terry Woodnorth

Ushers:
George DeJager & Doug Aukema

Intercessory Prayer:
Kurt Monroe

Scripture Reader:
Trent Nelson


Nursery:
Brian & Crystal Aukema