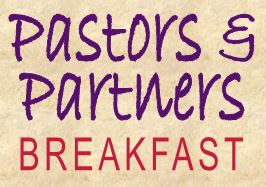 Please plan to join us on

Thursday, March

22nd

at 8:30 am

for this annual event. Anyone interested in the Love INC movement is invited to attend. If you have an interest in caring for those in need in Oceana County you won't want to miss it!

RSVP by Mar 16

by emailing info@loveincoceana.org or calling 861-5619.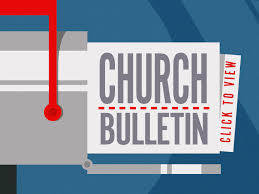 Thank you for helping us communicate with your congregation. The text of the announcements are at the bottom of this email. You may cut and paste them directly into your bulletin or add them to the announcements on your screen.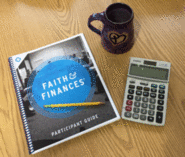 The first session of reNEW is almost complete. The Faith & Finance and Love & Logic classes have offered participants life changing experiences. Our next session will begin on April 11 with more class options. Do you know someone who might benefit? Can you lead a life skill class?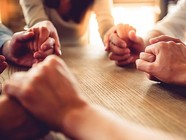 We depend on the prayer support of our community. Our prayer letter will help you know how to pray for the Love INC ministry.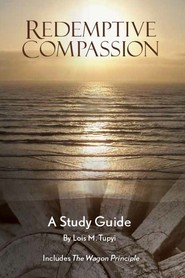 On Tuesday, May 1st, Lois Tupyi, author of Redemptive Compassion, will be in our area to offer a 1 day training session on the principles she has outlined in her study guide.
This study, which we have widely used in Oceana County, teaches a Biblical Holistic approach to coming alongside people experiencing need. If you work in local outreach this training will be very beneficial. Contact our office to sign up.
---
Bulletin Announcements - to copy & paste
News from Love INC:
Pastors and Partners Breakfast: You are invited to attend our annual event on Thursday, March 22nd at 8:30 am, at The Ladder Community Center in Shelby. We will look back on the past year, look up in praise and worship for all God has done, and we will look forward, sharing what God is stirring in each of us as we respond to those in need. RSVP by March 16 by emailing info@loveincoceana.org or calling the office at 861-5619.
The next reNew session will be starting on Wed, April 11th with an orientation from 6:00-7:00pm. Classes offered will include Faith & Finances - a 12 week financial literacy class and New Image - a 6 week class on preparing for change. We are also hoping to offer classes in cooking, auto maintenance, home maintenance, cooking, and Bibles studies. If you are interested in taking a class or leading a class please contact Sue at sues@loveincoceana.com or call the office at 861-5619.
WOULD YOU LIKE TO: Drive your truck? Listen to someone's story? Use a paper cutter? Pray for a stranger? Write encouraging notes? Sort baby clothes? Give someone a second chance? Sew on a button? Fix a bicycle? Knit a winter hat? Lead someone to the Lord? WE CAN HELP WITH THAT! Contact Beth at beth@loveincoceana.org or call the office to set up a volunteer training.