This is a Great Time to Support Love INC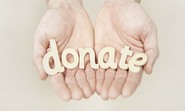 Your financial gift to Love INC goes a long way in helping people in
Oceana
County. Your support keeps our Help Center up and running to connect with our neighbors in needs by assisting them in finding the help they need and looking for long-term solutions.
Your gifts also ensure our
reNEW
programs continue to offer the educational and mentoring opportunities that can change a life and a family tree.
Your gifts, no matter how large or small, are multiplied by the fact that we mobilize volunteers to do what they do best and utilize donated goods to meet a variety of needs.
Click Here
to make a donation between now and Giving Tuesday!
Surviving the Holidays Seminar Dec. 1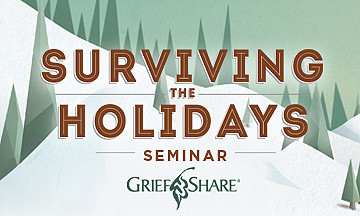 Surviving the holidays is a helpful, encouraging seminar for people facing the holidays after a loved one's death. The seminar features video interviews and group discussion on practical ways to navigate the holidays.
The seminar will be held at the
Ladder Community Center
on
Sat. Dec. 1st, 10:00am-12:00pm
and is hosted by Shelby Assembly of God and Love INC. Cost is $5.
Click Here
to register for the class. For more information call (517)204-4167 or
email
Pastor Jo Belknap.
reNEW

Classes for December & January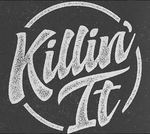 All

reNEW

classes are open to everyone in the community and a great way to learn new things!
We are hosting a special 3 week class starting December

3rd

. "

Killin

' It" is a series of talks that will help us understand pride and choosing to live the life of humility Jesus models for us. The video series is led by well known pastor Andy Stanley and will include small group discussion.
We will also be hosting a 12 week Faith & Finance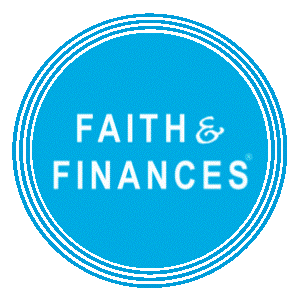 class beginning January

7th

. It is a great way to learn more about seeing our resources in light of the Kingdom of God.
Call 861-5619 or email our office for more information or to register for either class.
Allies and
Facilitors

Play Important Role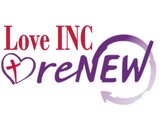 The Love INC reNEW program relies on volunteers to serve as facilitators for our classes. We are always welcoming new ideas for classes as well.
Participants in Faith & Finances are match up with an Ally that offers encouragement and assistance during the class. The participant and Ally can choose to continue meeting together after the 12 week class is completed for more intensive one-on-one mentoring.
Both of these are critical roles in our program and a wonderful way for Christians to live out their faith.
Call 0861-5619 or email t
he Love INC office to find out how you can become trained as a Facilitator or an Ally.
Love INC Thrift Store Manager Needed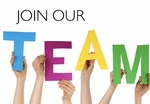 Love INC continues to grow! In an effort to serve our churches and community better we are creating a Full Time Thrift Store Manager position. The manager will be responsible for the operation of the Thrift Store and Donation Ministry. The position offers 40 hours/week and requires 2 Saturdays/month.
Click here
for a copy of the job description and an application.
Questions? Call 861-5619 or
email
our office.
It's Beginning to Look a Lot Like Christmas at the Love INC Thrift Store!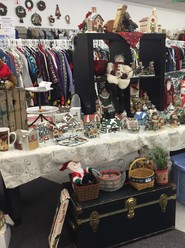 The Love INC Thrift Store is located in the heart of Shelby, right next to the Shelby Pharmacy. We have a great selection of Christmas items including artificial trees, ornaments, decorations and gifts. We also have our great selection of clothing, housewares, furniture and appliances. Stop by and enjoy getting into the Christmas spirit. The best part is every Love INC purchase helps transform lives in the Name of Christ!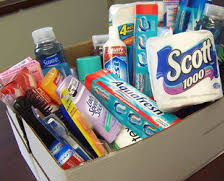 Are you looking for a way to be generous to your community during Thanksgiving and Christmas. Consider collecting personal care items to help stock our 2 pantries. Hart United Methodist and New Era Christian Reformed Churches are devoted to making sure people have these essential items. But they can't do it alone. Shampoo, deodorant, soap, toothpaste, toilet paper, paper towels and laundry can all be dropped off at our office for distribution through our pantries. Pick up a few extra items on your next shopping trip, you will be meeting a need and and affirming the value and dignity of one of your
Oceana
County neighbors.
---
Gap Ministry Update:
Medical Equipment Loan Closet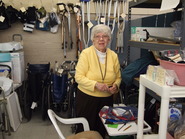 In the heart of our Thrift Store there is a special area devoted medical equipment. These items are lovingly cleaned and inventoried by our devoted volunteer Pat Tate. Pat, a member of Shelby Congregational Church, has been the manager of the Medical Equipment Loan Closet since the ministry began over 5 years ago. All items are loaned at no charge for as long as they are needed. Anyone in
Oceana
County can check out items.
We also accept donations of any clean, functioning equipment. Items may be checked out or donated any during Thrift Store hours. P
lease
contact our office
if you have any questions.
We have loaned out over 1,200 items in the past 5 years, saving people thousands of dollars!
---
At Love INC we want to offer compassion that frees an individual from the bondage of their current circumstances.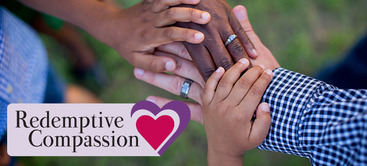 Offering
REDEMPTIVE COMPASSION means that we:
See everyone's value
Invest relationally in each other
Help everyone achieve their God-given potential
Require mutual contribution and participation
Respond with discernment and wisdom
Serve in ways that bring transformation
Link to my website
---
Thank you for supporting Love INC