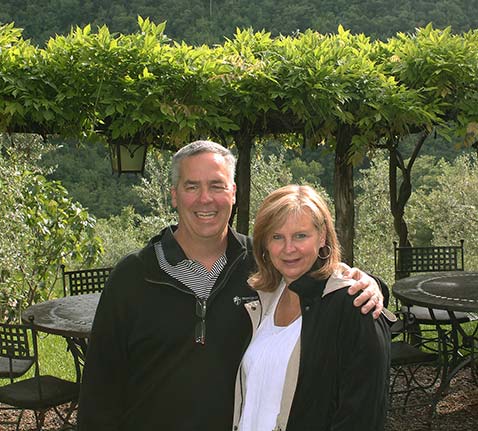 Joe and Kathleen Celentano, Mission Viejo, CA USA
We first heard about the Hamlet from our good friends and existing owners at Vagli, Rich and Ginny Linting. They talked so enthusiastically about the Hamlet that we simply had to check it out for ourselves.
Owner's Photo Competition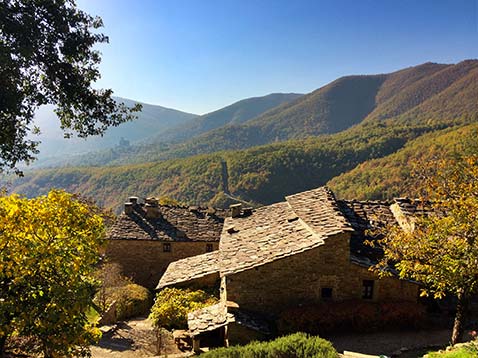 And the winner of this months Owner's photo competition goes to our very own Lee Cogher!
This early morning image was taken from the olive grove just below the swimming pool. We can see varied and captivating shades of the vine-covered pergola's and trees throughout the valley during the glorious Autumnal season.
Carnival Parade
Foiano della Chiana
7 /14 /21 /28 of February



Stuffed Turkey Roll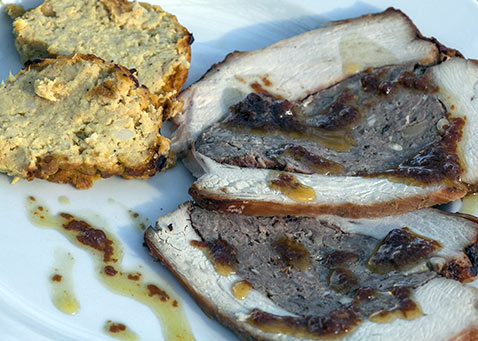 For those of you who haven't yet visited Borgo di Vagli and for those who had the enjoyment of experiencing Dina's mouth-watering casalinga cuisine in the Hamlet's trattoria I' cche c'é c'é, in each newsletter we continue to highlight one of Dina's popular recipes for you to try at home, this month we highlight Dina's Stuffed Turkey Toll which was a huge success when served on New Years Eve.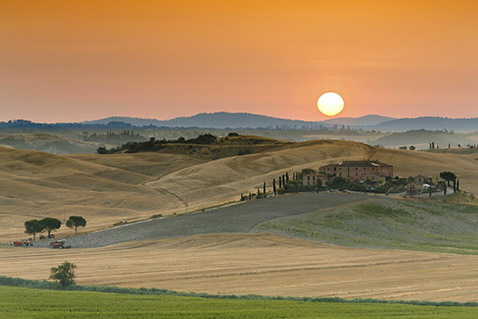 Each month we highlight a place of interest around the globe that we consider as unique as Borgo di Vagli. The tips are selected as they either show respect for the environment, nature, and architectural beauty or are deeply indigenous to their individual origin.