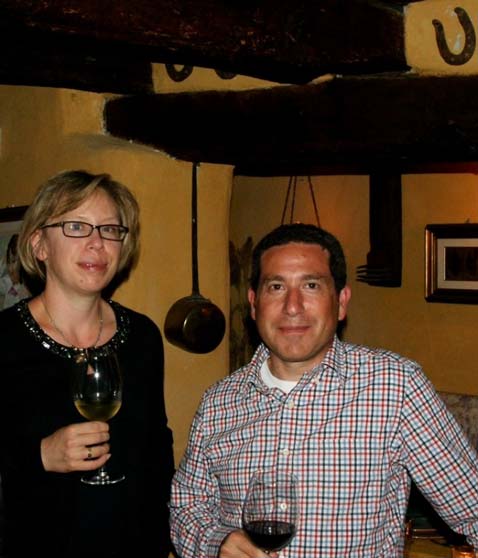 David Cooper and Melissa Mech - Ottawa, Canada
The "road" to Borgo di Vagli began with several trips to Tuscany. We fell in love with the stunning landscape, quaint towns, friendly people, the food, the wine, and the Italian lifestyle. After seeing an advertisement for Borgo in UK Country Life magazine, we decided to book an inspection visit. We instantly loved Borgo for its history, rustic authenticity, the tranquility and beauty of its natural surroundings, and the staff.

Owner's Photo Competition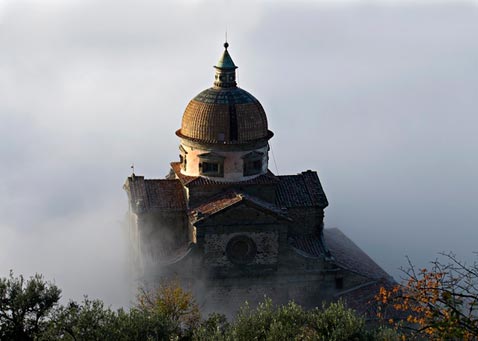 And the winner(s) of this months Owner's photo competition goes to Roy Wade-Duffee - Southampton UK
No doubt, when we think of Tuscany, we imagine clear blue skies, rolling landscape with a sea of green, cypress trees and hedgerows dotted with brightly coloured wild flowers and to a certain extent this is true, but many of our owners have experienced the display and marveled when the mist lifts to reveal a Romanesque church, or the remains of a castle or a hidden Borgo or a mesmerizing landscape thanks to the influence of the mid morning sun piercing through the sky.
If you were at Borgo di Vagli in your Tuscan residence in the coming month, below are a few attractions you might consider visiting.
As is customary at this time of the year we normally highlight a couple of carnivals, but as we have so many new subscribers who may not know about Italy's carnival season, we thought to include a couple of more traditional ones too.
Historical Carnival of Ivrea
26th January to 13th February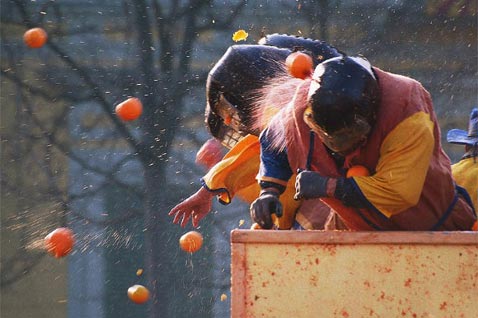 For those of you who haven't yet visited Borgo di Vagli and had the enjoyment of experiencing Dina's mouthwatering casalinga cuisine in the Hamlet's trattoria I' cche c'é c'é, in each newsletter we continue to highlight one of Dina's popular recipes for you to try at home. However on this occasion we have highlighted one of Dina's daughters Tiziana's recipe: Zuppa d'Orzo. This month we have chosen another great dish that our owners and guests enjoyed in the Trattoria this past New Years Eve.


Each month we highlight a place of interest around the globe that we consider as unique as Borgo di Vagli. The tips are selected as they either show respect for the environment, nature, and architectural beauty or are deeply indigenous to their individual origin.
This month's tip is for Owners of ours who come to Vagli for a number of consecutive weeks at a time and often ask us to suggest "special" places to visit for a long weekend or a couple of days whilst in residence. As is our custom, this month's tip is not conventional, but one of those places you would not expect to be told about and would not easily find in conventional Guidebooks.
We would like to highlight an area which has recently, after many troubled years, become a sort after destination: we want to highlight Istria, that peninsula (once Italian) that enters the Adriatic sea right after Trieste.