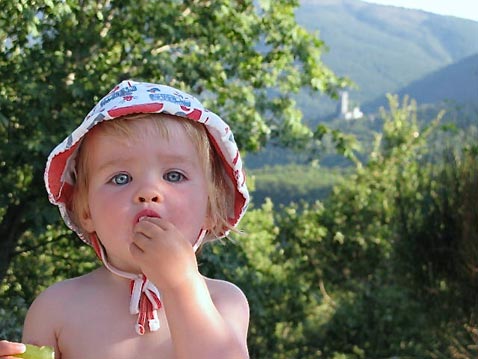 Alistair Webster Rochdale, UK
After six years of ownership at Vagli, it's time to take stock. It's difficult to do so without sounding too gushing, because the experience has been such a delight on so many levels. It has not just been about the integrity of Fulvio's restoration of Vagli, combining, as it does, modern amenities with such faith to the history of the place, nor about the beauty and tranquility of the location.
Owner's Photo Competition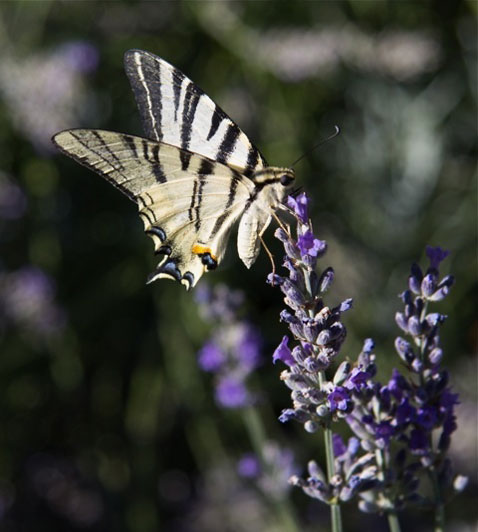 And the winner of this months Owner's Photo Competition goes to Katrien Deschuymer, from Kortrijk in Belgium.
Brava Katrien! Back on your very first visit as an owner and right away we must award you with our prestigious Owners Photo Competition prize!
If you were at Borgo di Vagli in your Tuscan residence in the coming month, below are a few attractions you would consider visiting.

Impressionists at the Pitti Palace
Palazzo Pitti Modern Art Gallery - Florence
24.09.13 | 01.05.14

Mattia Corvino and Florence
Art and humanism at the court of the King of Hungary
San Marco Museum - Florence
10.10.13 | 01.06.14

Crostata with Orange Custard and Chocolate "Grill"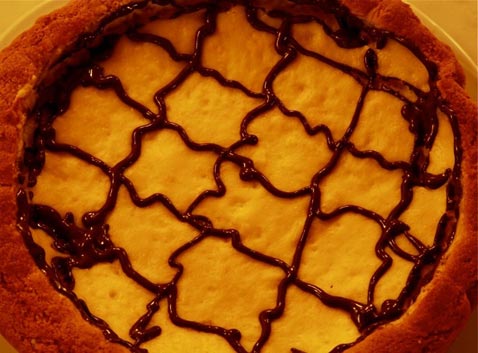 For those of you who haven't yet visited Borgo di Vagli and for those who had the enjoyment of experiencing Dina's mouth-watering casalinga cuisine in the Hamlet's trattoria I' cche c'é c'é, in each newsletter we continue to highlight one of Dina's popular recipes for you to try at home. This month we highlight Tiziana's Crostata with Orange Custard and Chocolate "Grill".



Each month we endeavor to highlight a place of interest around the globe that we consider as unique as Borgo di Vagli. The tips are selected as they either show respect for the environment, nature, and architectural beauty or are deeply indigenous to their individual origin.