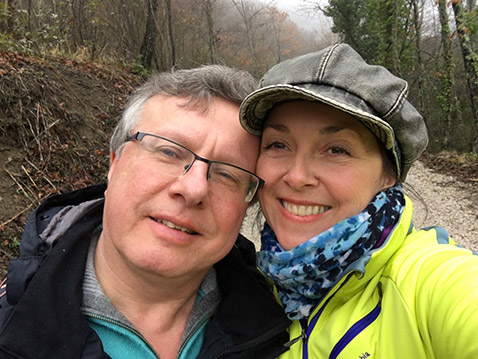 Brian Simmons and Betty, Toronto Canada
THE ITALIAN JOB. By Brian and Betty
1. In May of 2015 we attended a conference in Prato and were mesmerised by the food (surprisingly Gluten free), wine, history and culture… and then there were the croissants with Nutella. Upon returning to Canada I researched properties for our next holiday in Medici country. Every website I visited, this "thing" called Borgo Di Vagli popped up (good job Lee). Eventually I opened up the website and fell in love (sorry Betty).
Owner's Photo Competition
And the winner of this months Owner's photo competition goes to Fulvio.
Fulvio took this image of a cypress lined road between Sinalunga and Torrita di Siena. We created a black and white version for last year's Christmas card, which goes to show that this famous Tuscan scene can be enjoyed throughout the seasons.
Palio dei Somari di Torrita di Siena
Siena
March 20th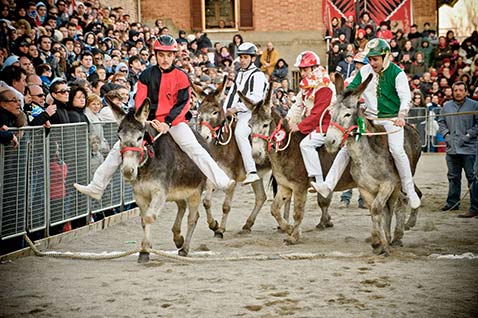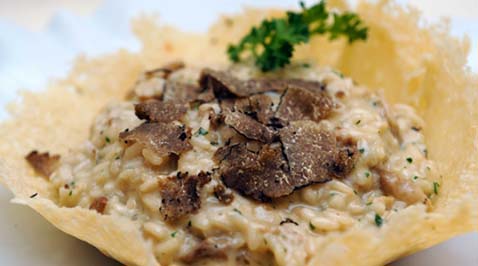 Barolo Risotto


For those of you who haven't yet visited Borgo di Vagli and for those who had the enjoyment of experiencing Dina's mouth-watering casalinga cuisine in the Hamlet's trattoria I' cche c'é c'é, in each newsletter we continue to highlight one of Dina's popular recipes for you to try at home, but this month we highlight Fulvio's Barolo Risotto taken from Frances Mayes Book "Bringing Tuscany Home"


Each month we highlight a place of interest around the globe that we consider as unique as Borgo di Vagli. The tips are selected as they either show respect for the environment, nature, and architectural beauty or are deeply indigenous to their individual origin. This month we highlight the Apuan Alps area.