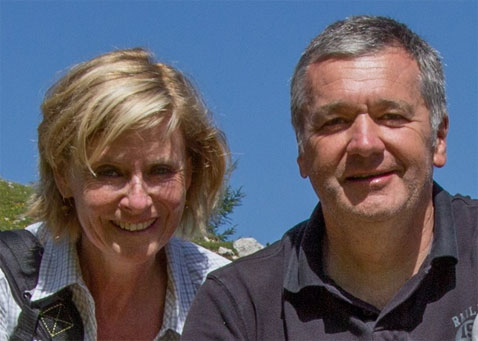 Danny and Karien Deweale from Groeningekaai, Belgium
We first heard about Borgo di Vagli in an article in "De Standaard", one of the leading Belgian newspapers towards the end 2011. What immediately struck us was the originality and the authenticity of the concept. We do not like the classical tourist traps with lots of people, we do not want to feel like a tourist when we travel. Of course, we visited the website, which confirmed our first feeling. Which is also logical is that there were still some doubts about the system of co-ownership. I made contact and requested some additional information, which was sent quickly and highlighted the clear differences between the Fractional Ownership and the Timesharing concept.
Owner's Photo Competition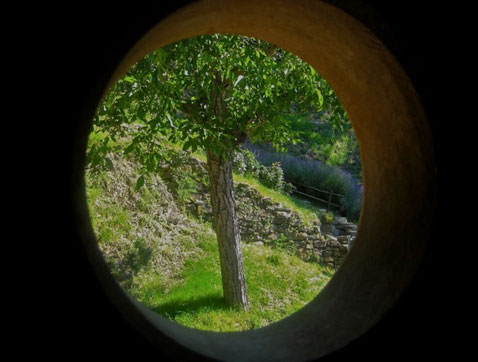 And the winner of this months Owner's Photo Competition goes to Louise Terry, Vero Beach, Florida USA
Louise concentrated her lens on one of the many "still life" scenes that surround the Hamlet and change immensely throughout the seasons. This late spring image captures a humongous Tuscan "garden" scene, framed by one of the numerous small round stone windows that seamlessly fall into creating Vagli's organic architecture. It's interesting to see that the farmers/builders of the time chose this unusual and certainly difficult and time-consuming option: further proof of the quality of the building and masonry skills used by the inhabitants of the Hamlet centuries ago.
If you were at Borgo di Vagli in your Tuscan residence in the coming month, below are a few attractions you would consider visiting.

Russian Avant-garde Siberia and the East.
Kandinsky, Malevich, Filonov, Goncharova
Florence Palazzo Strozzi
27-09-13 | 19-01-14

PAZ ART. The Art of Andrea Pazienza
Palazzo Bufalini, Città di Castello
28-09-13 | 20-10-13
Sagra della Castagna
Pierle Castle, Borgo di Vagli
11-10-13 | 13-10-13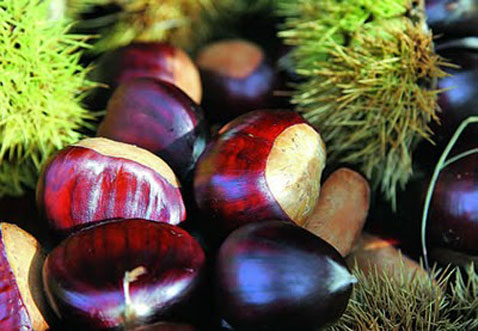 Grand Cru Olive Tasting
Borgo di Vagli
Tuesday 15th and Sunday 20th October 2013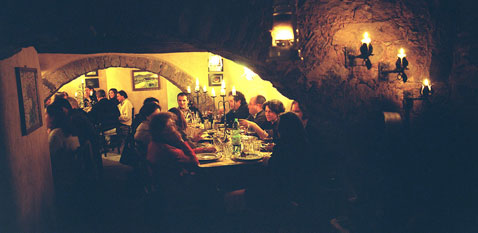 For our BENELUX prospects
Sformatino di Pomodori - Tomato Puddings with Pecorino Sauce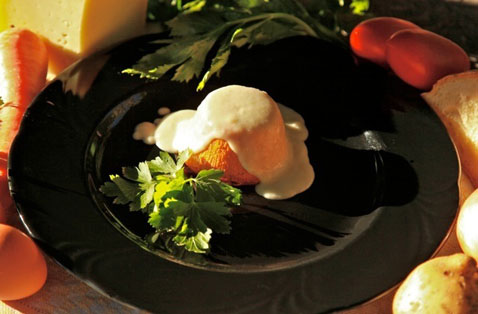 For those of you who haven't yet visited Borgo di Vagli and for those who had the enjoyment of experiencing Dina's mouth-watering casalinga cuisine in the Hamlet's trattoria I' cche c'é c'é, in each newsletter we continue to highlight one of Dina's popular recipes for you to try at home. This month we highlight a new favourite of ours.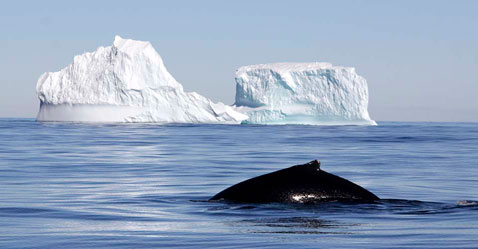 Each month we endeavor to highlight a place of interest around the globe that we consider as unique as Borgo di Vagli. The tips are selected as they either show respect for the environment, nature, and architectural beauty or are deeply indigenous to their individual origin.