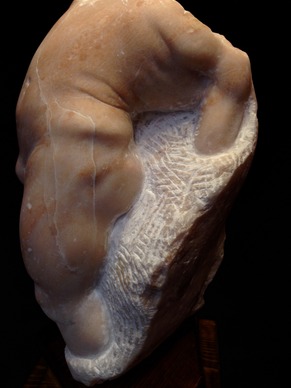 The Josephy Center is honored to host a solo exhibit of Gianluca Giarrizo opening on Friday, July 7th at 7PM. Doors will open at 6:30 and the event is free but donations are welcome. Please join us in celebration of this magnificent exhibit with a no-host bar, appetizers, and a chance to meet the artist. The exhibit is set to run through August 2, 2017.
Executive Director Cheryl Coughlan says, "We are very excited to have Gianluca's work on display at the Josephy Center. It is rare to see someone at age 26 with this amount of talent. I think people will be very receptive to his work."
Also, Gianluca will be teaching a live drawing class with a model on July 9th. Please check website for times and details.
Gianluca grew up in Powell, Wyoming, and without realizing it at the time, was inspired by the example of his father, a professor and painter. Drawing was a part of his childhood, and it always seemed that Santa just had a surplus of sketchbooks. He attended Lewis and Clark College in Portland, Oregon for a number of reasons: baseball, art, philosophy, and was excited to experience a new city and culture. He also studied sculpture and mentored under professor Mike Rathbun. Sculpture became something that captivated him right away. Towards the end of college, he studied drawing in Rome for a summer semester. After graduating, he spent the summer working at Coleco Foundry in Cody, Wyoming, where he learned to take sculpture through the full bronze process. He apprenticed for sculptor Gerald Shippen during this time as well. He then went to New York City to start a visual art program at The East Harlem School, an independent private school for grades 4-8. To observe a child learn to draw, learn to see, constantly reminded him of the power of art. Given the teaching schedule, he has spent the past few summers pursuing his own work at a studio space in Lostine, Oregon, generously offered by Peter Ferré. His day-to-day life in art exists in his sketchbook. Sculpture is drawing, drawing is sculpture. The sketchbook is where knowledge of form and gesture become part of an instinctive thought process.