THE QSEN NEWS
_____________________________________________________________________________


2017 QSEN International Forum
May 30-June 1 | Swissotel, Chicago, IL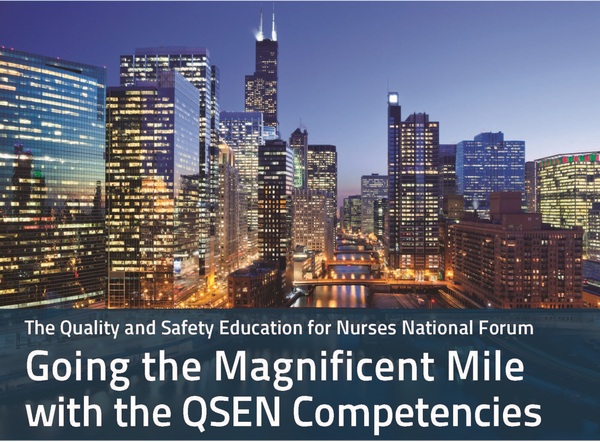 Registration is Open

http://qsen.org/conferences/2017-national-forum/

Learn Cutting Edge Implementation and Safety Strategies at the 8th Annual Quality and Safety Education for Nurses International Forum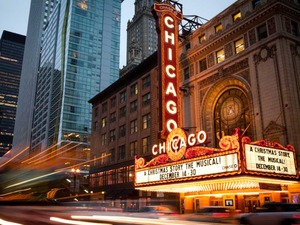 Please plan on joining us in Chicago May 30 – June 1, 2016.

Preconference Workshops | May 30

Details & Information Here


Complimentary PreConference Luncheon at QSEN National Forum

Shadow Health is proud to provide a complimentary luncheon featuring Dr. Gerry Altmiller, who will be discussing "Achieving QSEN competencies through virtual simulation learning" at the upcoming QSEN Forum. To find out more about Shadow Health, click here




________________________________________________________

Recent Publications & Resources

Alexander, S. (2017). Promoting Civility in Education and Practice. Nurse Entrepreneur.
Featuring Dr. Gerry Altmiller's work with QSEN.
View Article

Altmiller, Gerry, E., Aprn, & Acnsbc. (2017). Content validation of a quality and safety education for nurses-based clinical evaluation instrument. Nurse Educator, 42(1), 23-27.

Philips, S. Dolansky, M. A. Mathews, D. (2016). QSEN Competencies: Application to Advanced Practice Mental Health Nursing. Eds., K. Tusaie & J. Fitzpatrick Advanced Practice Psychiatric Nursing, 2nd Ed. Springer.

Statler, A., Phillips, J., Ruggiero, J., Scardaville, D., Merriam, D., Dolansky, A., Goldschmidt, K., Wiggs, C., Winegardner, S. A Concept Analysis of Systems Thinking. Wiley Online Library.
http://onlinelibrary.wiley.com/doi/10.1111/nuf.12196/full



Informatics Competency Instrument
http://scholarworks.waldenu.edu/cgi/viewcontent.cgi?article=1003&context=sn_pubs





Center for Education in Health Sciences
http://www.feinberg.northwestern.edu/sites/cehs/masters-programs/healthcare-quality-patient-safety/index.html

_______________________________________________________________________________

March-April Presentations
Where in the world is QSEN--Discover where you can hear a QSEN expert present below:
March 16-18, 2017

|
Elsevier Faculty Development Conference, Las Vegas
Dr. Gerry Altmiller:
4 hour Workshop
March 16

:
Integrating QSEN Across the Curriculum: Teaching Strategies
for Classroom and Clinical.



March 18

:
Strategies to Provide Constructive Feedback to Student:
A Skill to Support Quality and Safety.
Dr. Carol Durham:


March 18

:
INACSL Guidelines and the QSEN Competencies,
AND Medication Error Prevention and Nursing Education.
Dr. Sue Reeves:


March 18

:
Cultivating Mindfulness to Improve Patient Safety:
A Primer for Nursing Education.
April 1-5, 2017
AORN Global Surgical Conference & Expo, Boston
April 4, Dr. Gerry Altmiller: Aligning our Values with Our Work: Quality and Safety Education for Nurses
Crossing Red Line with QSEN

Presenting on QSEN? Please email us & you may be feautured on our website & newsletter!
qsen.institute@gmail.com

_________________________________________________________________________

Professional Organizations Resources






Free From Harm
The National Patient Safety Foundation Infographic from their Free From Harm Report. This is a snapshot of an expert panel that revisited the state of patient safety 15 years after the publication of To Err is Human (IOM). The link to the webpage, which includes a full report and recommendations, is here: http://www.npsf.org/?page=freefromharm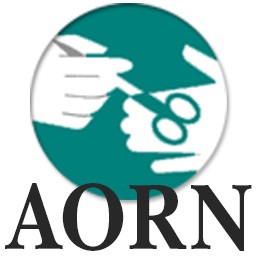 http://www.aorn.org/education/facility-solutions/periop-101/qsen


Visit our Professional Organizations Resource Webpage:
http://qsen.org/faculty-resources/organizations/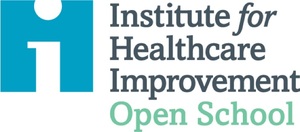 IHI Open School Courses in the Curriculum
​​​​​Institutional faculty and organizational leaders around the world rely on the Open School courses as an easy
way to bring essential training in quality improvement and patient safety to students and
staff — creating a common language around improvement and giving learners crucial skills to become leaders and agents of change in health care.
__________________________________________________________________________

News from our Regional Centers


The QSEN Institute Regional Center at the College of New Jersey
Presents:
QSEN at TCNJ:
AHRQ Sponsored Workshop Videos:
https://www.youtube.com/playlist?list=PLKldFiT-vfa07SmhabCRPLH1FSauvh9G4
Nursing Informatics Boot Camp -

March 14 and 15, 2017
Two day course on current trends in Informatics and health issues
Covers content for nurses interested in becoming Certified Informatics Nurses
and for other clinical professionals working in Informatics
NEW! - Utilizing Healthcare Informatics to Improve Care Coordination


March 16, 2017
A 4 hour workshop for professionals to learn nursing informatics skills can help
provide more effective care coordination and transitions
Both lead by Dr. Susan Newbold -
Healthcare Informatics Consultant and Educator
Please contact George Hefelle for any questions
609.771.2540 aspire@tcnj.edu
Congratulations to The College of New Jersey team on a successful
Regional QSEN Conference on January 16th!
_________________________________________________________