We're Matching Donations to Help Animal Survivors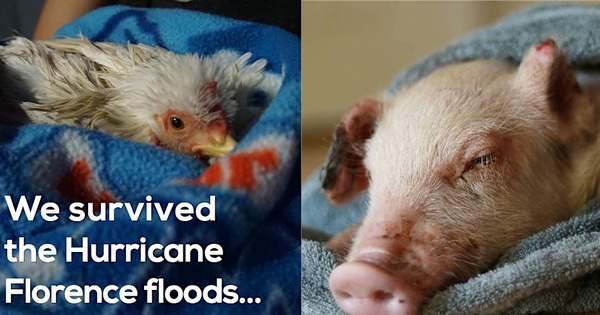 Help Us Help Sanctuaries
A Well-Fed World is raising and matching emergency funds to assist farm sanctuaries taking in animal survivors and/or damaged by Hurricane Florence.

We have already sent desperately needed starter funds and have received more than $10,000 towards the $25,000 matching grant that we're providing.

Here are more fundraiser details and below are more ways to help.

---
Meet Some of the Rescues
North Carolina is the second largest pig and chicken meat producer in the U.S., with tens of millions of animals concentrated in a few devastated counties.

Animal rescue teams have been searching for animal survivors. Sightings of pigs who survived the flooding continue to be reported, and rescuers have permission from animal control to place them with sanctuaries.

Below are Flo and Jax on their first night at Ziggy's Refuge. Both were rescued separately after swimming for days in the floods. They immediately bonded and have since been joined by Champ, a third pig who escaped a flooded CAFO (see video).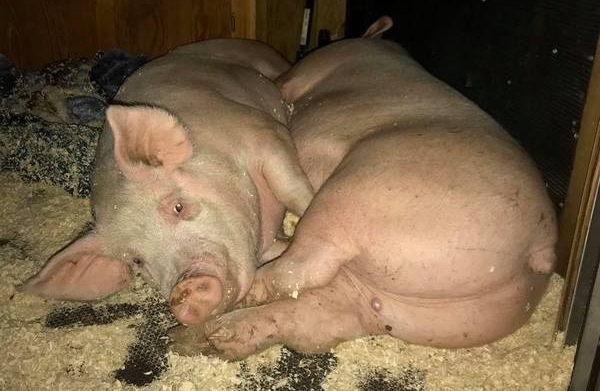 ---
Sharing is Caring (and Saving)
Please help us do more by sharing our FB meme, fundraiser, and/or blog post (which has more heartwarming photos and videos).

Click the link or image to share our Facebook meme, and please consider adding a donate button to turn your post into a personal fundraiser (we'll match the funds).

You can also share from our Twitter and Instagram accounts.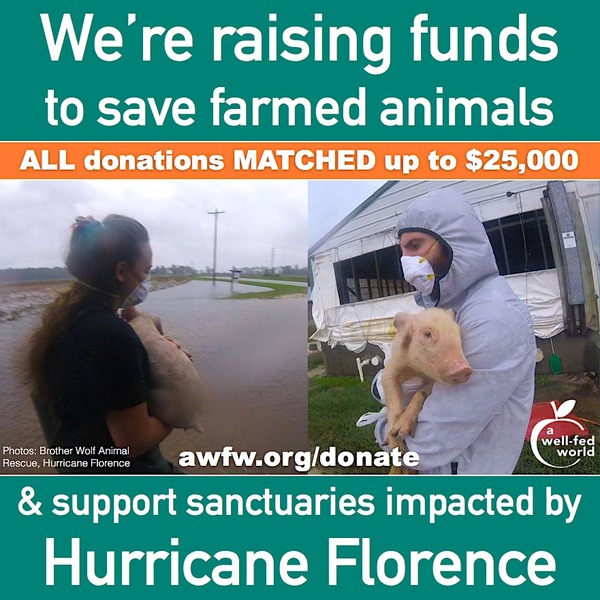 click here to donate
~thank you ~