Plants-4-Hunger Holiday Gift-Giving




Support Vegan Feeding Programs for Children in Need




We'll Double Your Gift!
Holiday donations to feeding programs are popular gifts to give AND receive.

Unfortunately, organizations like Heifer International send live animals as "gifts" to be used for food, and most others use/abuse animals by distributing meat, dairy, and eggs.

Our Plants-4-Hunger gift-donations provide a nutritious and compassionate alternative that spares animals and feeds children in Ethiopia, India, Guatemala, and the U.S.

Plants-4-Hunger is perfect for vegetarians and vegans to give AND receive.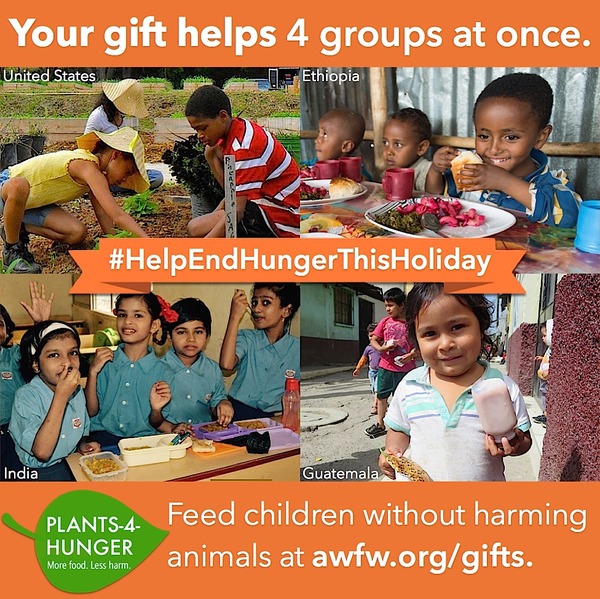 We are matching December donations!
We are sending 200% of your donation (up to $20,000) to our four hand-picked vegan feeding programs with low overhead and proven success.

In honor of your gift donation, we will send your special someone a personalized card and our inspiring information booklet. YOU get the tax-deduction.

Your donation by credit card, PayPal, or check provides immediate and long-term assistance that feeds some of the world's most impoverished children without using/abusing animals.

Group details are below, plus info on easy ways to help us fundraise on Facebook.

---
Summary of Plants-4-Hunger Recipients
---

Ethiopia - International Fund for Africa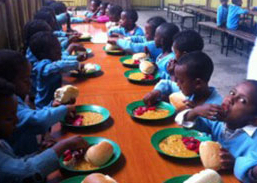 IFA's School Health & Nutrition Program not only expands healthy food access to students through their vegan school lunches, but also improves self-sufficiency and generates income with school bakeries & food gardens.

IFA currently serves 580 children in six schools. They plan to add new schools and breakfast options as funding permits.

Health lessons, vaccinations, and eye glasses further improve well-being.


---
India - Annamrita: Food For Life

Annamrita's Mid-Day Meals Program operates in eight states throughout India providing vegan school lunches to reduce childhood hunger and malnutrition.

Annamrita leverages government and nonprofit resources to distribute large quantities of high-quality, low-cost food.

Better nutrition improves literacy and learning, which not only improves the immediate conditions, but helps the next generation of families.

---
Guatemala - Plenty International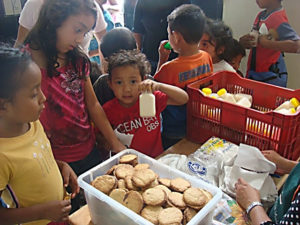 Plenty's Nutrition Program works with local agricultural experts to grow and distribute non-GMO soybeans to farming families.

Women's groups then use the soybeans to produce soymilk and fortified vegan baked goods (including nutrition-packed "cookies") for malnourished children.

Additional food sales further decreases hunger for both producers and recipients, while expanding employment, nutrition knowledge, and food access.
---
USA - Grow Where You Are & MaituFoods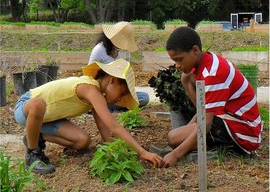 Grow Where You Are is a team of veganic farmers and food justice activists who empower underserved communities by teaching them how to grow food gardens.

These food gardens greatly increase families' access to fresh produce in urban food deserts.

GWYA and their partner MaituFoods provide vegan food to school lunch programs, run a learning-centered camp, and partner with churches to build community micro-farms on unused land.

---
Now You Can Fundraise for Us on Facebook!
---
~ we will double your gift ~


credit card / paypal / check


~ thank you for caring ~