Plants-4-Hunger Holiday Gift-Giving




Support Vegan Feeding Programs for Children in Need

During the holiday season, popular gifts include donations to hunger relief organizations like OxFam and Heifer International that send live animals as "gifts" to be used for food.

But there are many flaws with this "animal gifting" approach, which has been criticized by The World Land Trust, GiveWell Charity Raters, Maneka Gandhi, and many others.

Check out and share... this just released investigation documenting the horrific conditions and treatment of goats in a Heifer International region AND our blog post on Kenyan pastoralists who abandoned animal herding to grow crops instead.

Fortunately, our Plants-4-Hunger gift-donations provide a nutritious and compassionate alternative that spares animals while feeding children.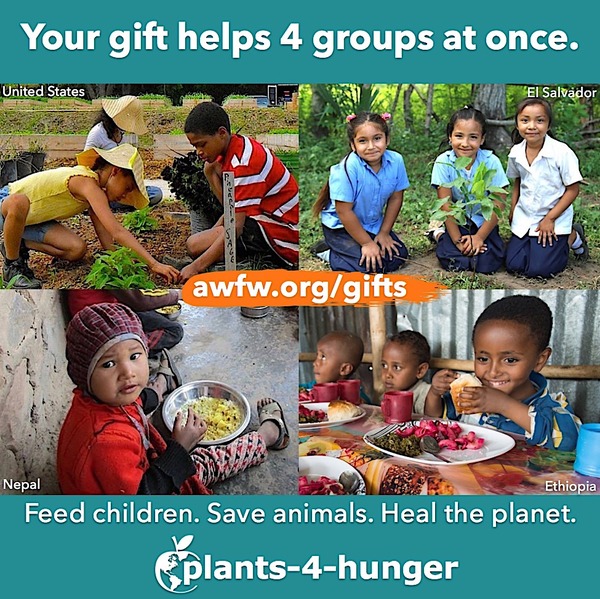 We send 100% of your donation to our four hand-picked vegan feeding programs with low overhead and proven success.

In honor of your gift donation, we will send your special someone a personalized card and our inspiring information booklet. YOU get the tax-deduction.

Your donation by credit card, PayPal, or check provides immediate and long-term assistance that feeds children without using/abusing animals.

Group details are below, plus info on easy ways to help us fundraise on Facebook.


---
Summary of Plants-4-Hunger Recipients
---

Ethiopia - International Fund for Africa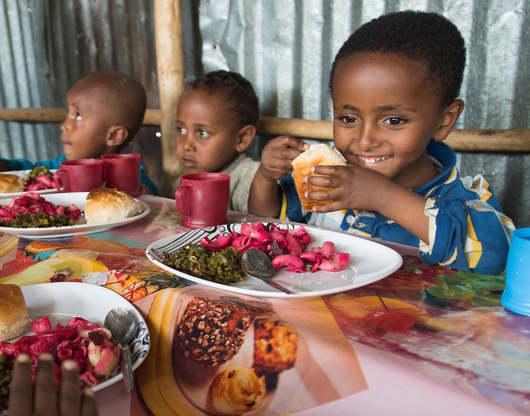 The International Fund for Africa is one of our closest partners. Specifically, we support their School Health & Nutrition Program and advocacy efforts. IFA not only provides healthy vegan food to students in need, they also improve self-sufficiency with income generating bakeries and food gardens.

IFA currently serves children in six schools. They plan to add new schools and breakfast options as funding permits. Health lessons, vaccinations, and eye glasses further improve children's well-being.


---
Nepal - Grassroot Movement in Nepal

Through our partners Help Animals India, we are is pleased to sponsor vegan meals for school children in need in Nepal. The Grassroot Movement in Nepal provides nourishing meals in two village schools.

The program not only increases school attendance and education-related opportunities, it also supports the local economy by purchasing grains, legumes, and produce from local farmers.


---
El Salvador - Fruit Tree Planting Foundation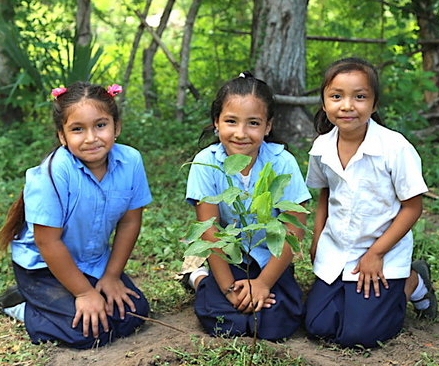 The Fruit Tree Planting Foundation has pledged to plant 100,000 fruit trees in Salvadoran schools, farmer's cooperatives, and community centers, bringing sustainable nutrition and income to struggling families and communities.

In addition to improving health and food security, this program also combats deforestation by incorporating native food tree varieties that prevent soil erosion, create wildlife habitat, improve air quality, and contribute to global cooling.


---
USA - Grow Where You Are & MaituFoods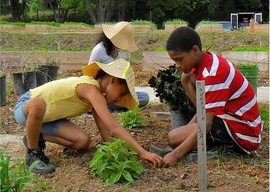 Grow Where You Are is a team of veganic farmers and food justice activists who empower underserved communities by teaching them how to grow food gardens. These food gardens greatly increase families' access to fresh produce in urban food deserts.

GWYA and their partner MaituFoods also provide vegan food to school lunch programs, run a learning-centered camp, and partner with churches to build community micro-farms on unused land.