e-News Archive
|
AWFW Home
|

Feburary 28, 2014

Food, Fun & Outreach!
Spring is the perfect time for vegan outreach, especially when it's this fun and this delicious.

Each campaign below offers you an opportunity to share with others the joys & benefits of veganism.

Choose one, two, or all three events. You control the details, we provide the free lit, hints, and support.

Not much time? Check out the EZ advocacy ideas.
---
Meatout Pledges & Events
March 20th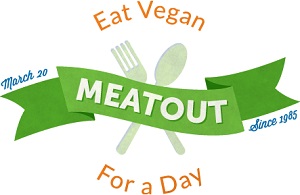 Once again, we're a proud sponsor of

Meatout.

Meatout was founded in 1985 to encourage people to "kick the meat habit" for a fresh start to spring.

Meatout facilitates and brings together nearly a thousand pro-veg outreach events in every state and two dozen countries.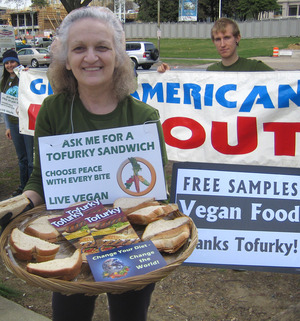 The goal of Meatout 2014 is to inspire 25,000 people to
pledge to eat vegan
on March 20th.
How to help...
EZ advocacy... use your social networks to spread the word about Meatout and encourage pledges.
---
National PB&J Day
April 2nd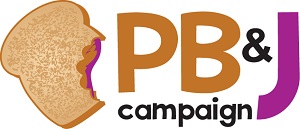 Our

PB&J Campaign

encourages people to replace some of their meat-based meals with peanut butter & jelly sandwiches (or

similar).
This fun & friendly approach gently draws people's attention to the benefits of reducing and eliminating animal products from their diet.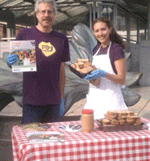 It's such a novel approach that people are extra enthusiastic about reading the

PB&J literature.



Our

online calculator tells pledges how much land, water, and emissions they save by eating less meat.

Join the fun on April 2nd for National PB&J Day

.



E-mail us

for

brochures

,

t-shirts, tablecloths & aprons.

EZ advocacy... request our brochures and bring PB&J's (or even peanut butter cookies) to work, school, or social function.
---
Worldwide Vegan Bake Sale
April 26th - May28th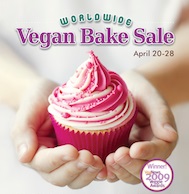 Our Worldwide Vegan Bake Sale campaign facilitates and encourages groups and individuals to hold vegan bake sales in their community.

To participate, each organizer chooses the venue, what
to sell, and which charity receives the proceeds.
Since 2009, groups have raised $250,000 for a variety of pro-veg and animals causes.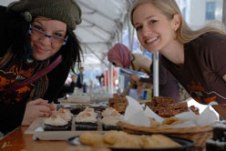 T
his year, we're facilitating 150+ bake sales spanning six continents to raise $50,000+ more.

It's an amazing form of
outreach
, plus checkout the incredible t-shirts all designed by participants.
EZ advocacy... make vegan treats for your friends, family, and co-workers. Don't forget the lit.