Miyoko's Kitchen Supports A Well-Fed World!
We are honored to be the July recipient of Miyoko's Kitchen's Giving Back Program.

Miyoko's Kitchen's award-winning vegan cheeses are made from organic, whole foods (nuts and legumes) using traditional creamery cultures, age-old cheesemaking techniques, and modern technology, paving the way for the future of dairy-free food.

Miyoko's Kitchen also helps mission-aligned non-profit organizations raise funds for projects that are making a meaningful difference in the world.

All July purchases at miyokoskitchen.com benefit our Plants-4-Hunger campaign providing vegan meals to children in Ethiopia, India, Guatemala and the United States.

---

Plus, shop in July and save 15% with our discount code AWFW2018.
---
More Thanks to Miyoko
Special thanks also to Miyoko's Kitchen for being a Gold Sponsor of and product donor to the Animal Rights 2018 National Conference.

Miyoko's cheese platter will be the menu headliner at the Awards Banquet and attendees will sample from a wide variety of options, from sliceable black ash and cheddar wheels to scallion cream cheese to the newest roadhouse cheese spreads.

Want more? Check out Miyoko's DVDs and books -- including the globally best-selling cookbook, Artisan Vegan Cheese.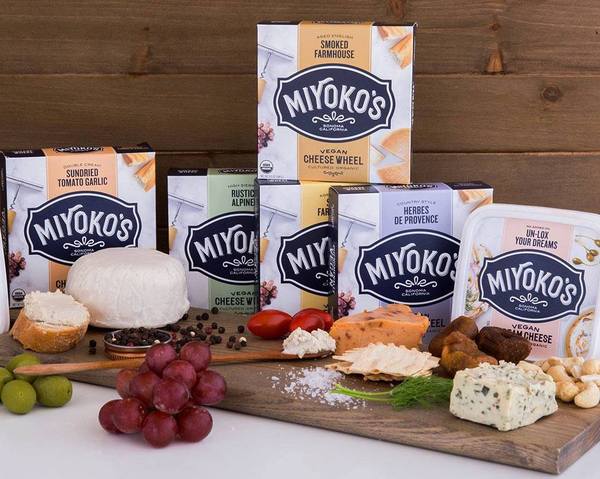 ---
Shop, Share, and Learn
After you stock up at Miyoko's online store, share our memes (above and below) on Facebook, Twitter, and Instagram.

For more info on the harms of dairy, check out & share: