---
Animal Aid United


Animal Hospital in India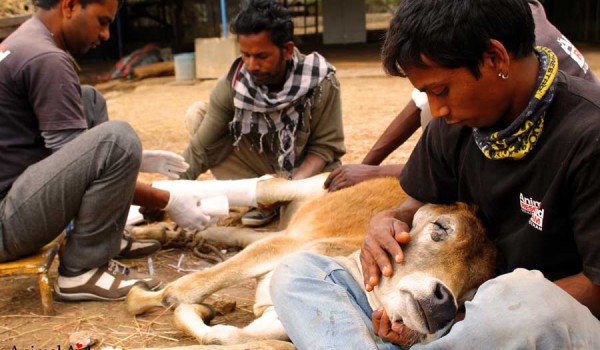 Our grant to Animal Aid Unlimited came about by recommendation of our friend, animal activist, and long-time supporter Jaya. She wrote:

"I've seen firsthand what miracles the Animal Aid team works each and every day to rescue and care for the dogs, donkeys, cows, pigs, and even turtles that have been neglected and abused in a harsh environment with few resources.

...Your generosity will help Animal Aid provide safety and rehabilitation to animals who deserve a life of dignity and love, while at the same time educating and empowering the surrounding community to cultivate a positive relationship with the animals in its midst."


---
Animals Matter to Africa
World Animal Day March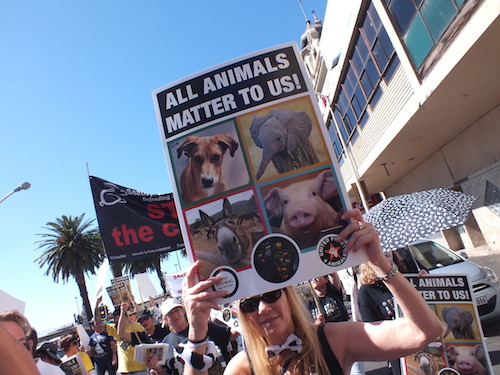 The Animals Matter to Africa pilot project launched in Cape Town, South Africa on October 4, 2014, with the World Animal Day march.

A long-term project building political support and awareness for animal welfare across Africa, Animals Matter to Africa unites animal protection organizations, activists, and caring individuals across the continent to send a unified message to African governments that animal protection should be a priority issue.

Via posters and banners, World Animal Day march participants publicized a wide variety of animal protection issues, from wildlife endangerment to farmed animal protection. Vendors provided a wide variety of delicious vegan food.


---
AVDA Cameroon
Refugee Food Relief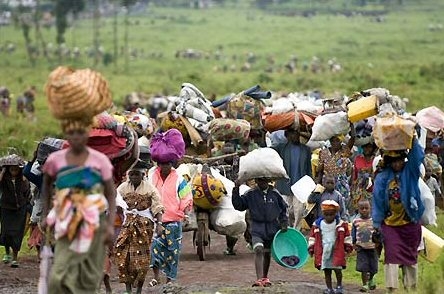 AVDA Cameroon is a human and animal rights organization that provides information and guidance on various aspects of veganism and animal rights, including to new and potential vegans, caterers, healthcare professionals, educators, and the media.

They also facilitate plant-based hunger relief to disaster victims. As violent clashes persist in the Central African Republic, thousands of hungry refugees continue to pour into Cameroon without food.

Our emergency grants provide vegan food to refugees in need.


---
Brighter Green
Film Outreach - China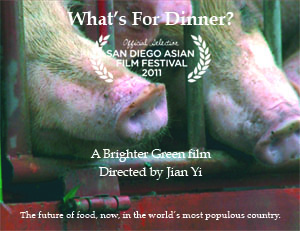 Brighter Green continues to expand outreach efforts for What's For Dinner?, their ground-breaking documentary (in Chinese with English subtitles) providing a unique look into the rapidly growing consumption of meat in China.

Through interactions with people across Chinese society, the film examines the impact that this immense shift in food production and consumption is having on sustainability, public health, food security, climate change, and animal suffering.

With the world's largest population (more than 1.3 billion people), China's drastically increasing meat consumption has immense global consequences for people, animals, and the environment.

Our grant funded screenings in multiple cities in China. In continued partnership with Brighter Green, AWFW Founding Director, Dawn Moncrief, also presented the film with Q&A at the Animal Rights 2014 National Conference in Los Angeles.


---
Compassionate Actions Project
Vegan Food Pantry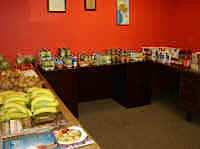 Compassionate Actions Project (CAP) is an all-volunteer nonprofit food pantry providing fresh produce and nutritious, plant-based, non-perishable food items to those in need in Erie County, PA.

Erie has an exceptionally high poverty rate of 29%, as well as a high unemployment rate. To help the many low-income individuals and families, the need for food pantries continues to grow.

Our grant funds the purchase and distribution of vegan pantry provisions. We hope it will serve as a model for other communities to feed people in need without sacrificing animals.


---
Darwin Animal Doctors
Vegan Food for Volunteers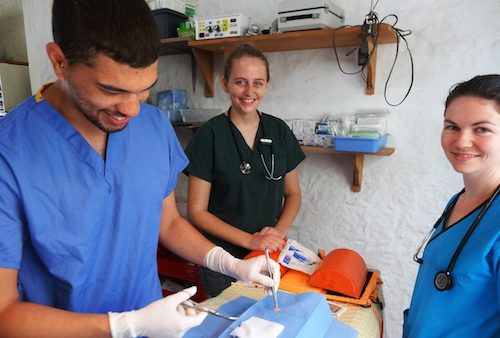 Darwin Animal Doctors is the only animal hospital in the Galapagos Islands. They spay, neuter, and treat thousands of stray dogs and cats, as well as care for sick and injured wildlife.

Commercial fishing and local meat production on the Galapagos Islands takes a heavy toll on their ecosystem – one known for its extremely delicate balance and signature lack of fresh water.

Our grant helps Darwin Animal Doctors promote veganism by providing exclusively vegan meals to the many volunteers working at the clinic.


---
DC VegFest
Outdoor Festival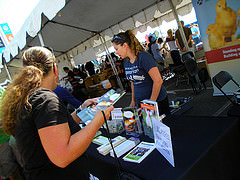 The DC VegFest was founded by the Vegetarian Society of DC and is organized by Compassion Over Killing.

During this day-long celebration, more than 100 exhibitors, partners, and sponsors showcase a wide range of products, services, and resources to help people discover why choosing a plant-based diet is one of the best ways to help protect our health, the planet, and animals.

The event features talks with nutrition, fitness, and culinary experts. They demonstrate how easy and delicious it is to choose healthier, more sustainable, and kinder vegan foods.

---
Earthling Liberation Kollective


Vegan Food at Outreach Events

Earthling Liberation Kollective (ELK) promotes community empowerment and interspecies social justice through anti-oppressive, intersectional responses to violence against animals, humans, and the Earth.

ELK hosted events educating the public about the impact of Tar Sands Pipeline Projects on wildlife and other animals.

The events brought together animal activists, environmentalists, indigenous communities, and the general public.

Our grant provided vegan food to increase awareness among other social justice activists and the public that farmed animals also a part of the social justice equation and deserve freedom from exploitation.


---
Esther the Wonder Pig
Building a Farm Sanctuary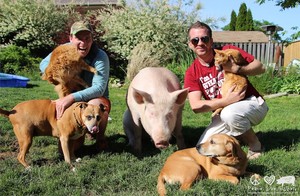 Esther the Wonder Pig is a rescued farm pig who lives in Canada with her family of two humans, two dogs, and two cats.

What started out as a Facebook fan page for Esther quickly turned into a porcine phenomenon known as "The Esther Effect," with people all over the world falling in love with Esther through photos and stories, and deciding to stop eating meat.

Esther has become an ambassador for farmed animals everywhere. In addition to inspiring her guardians to go vegan, she has also motivated them to open an animal sanctuary.

If you visit, look for the Kindness Stall, named/sponsored by us.


---
Evolve For Animals


Vegan Lunch Bags
Evolve For Animals is a grassroots animal advocacy organization that informs the public about veganism and the plight of animals.

They use an education-based approach: leafleting, tabling, public speaking, letter-writing, film screenings, feed-ins, and podcasting.

Our grant helped EFA provide 1,000 New Yorkers with a "Vegan Lunch Bag" during a weekday lunch hour to demonstrate that a vegan lifestyle can be a delicious one of abundance.


---
Food Not Bombs
Solar Pump for Food Gardens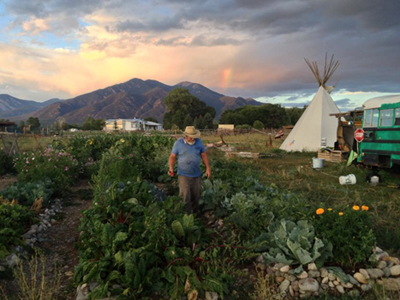 The Free Skool in Taos, NM provides volunteer teachers and students with a place to learn about social change, economic justice, peace, generosity, diversity, responsibility, and building a sustainable future.

The Free Skool community includes a veganic farm to feed residents and to demonstrate the ability to grow vegetables without animal manure or other animal inputs.

Our grant supported the construction of a solar pump house to protect the irrigation system from harsh winters.


---
Food Empowerment Project
Food Survey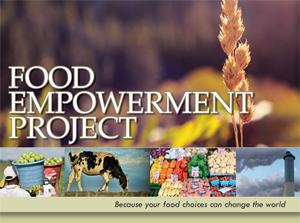 Food Empowerment Project is a food justice nonprofit raising awareness about the inequities and injustices in our food system and their impact on consumers, workers, animals, and the planet.

Our grant assisted in their latest food survey. Volunteers canvassed more than a hundred grocery, convenience, and liquor stores in Vallejo, CA to gauge the level of access to healthy foods in low-income and other neighborhoods.

Volunteers can now evaluate areas based on education, ethnicity, and income level. Criteria includes access to fruits, vegetables, and alternatives to meat and dairy.


---
Green is the New Red
Aerial Factory Farm Surveillance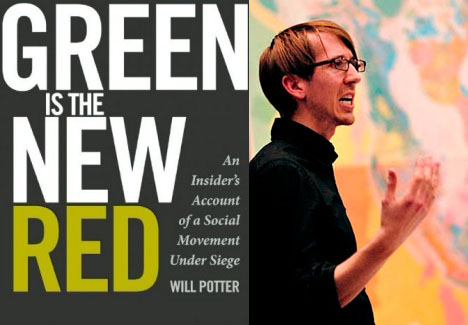 With the threat of Ag-Gag laws and a hostile climate toward citizens documenting farmed animal cruelty, it is increasingly difficult to chronicle the rampant abuses that are standard "farming" procedure.

Investigative journalist, author, and founder of Green is the New Red, Will Potter, is taking an innovative approach by using aerial surveillance to photograph factory farms.

Even before its launch, Will's project has generated massive media interest and public awareness. Our grant supports the project's equipment purchases, documentation, and expanded outreach.


---
Hāli'imaile Community Garden


Vegetable Garden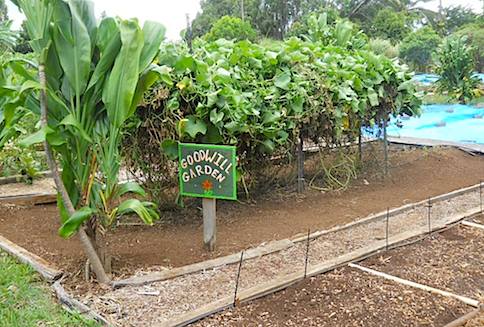 Hāli'imaile Community Garden is a charity in Maui, HI that increases access to fresh and healthy produce, encourages food self-sufficiency, and reduces hunger.

Not only are residents fed via food grown, harvested, and donated to partner organizations, they are also provided with the land, tools, and knowledge to produce their own self-sustaining supply of fresh fruits and vegetables throughout life.

Our grant supports the Goodwill Garden, a dedicated space where produce is grown specifically for weekly donations to food banks.


---
Karuna for Animals - USA
Yoga & Vegan Outreach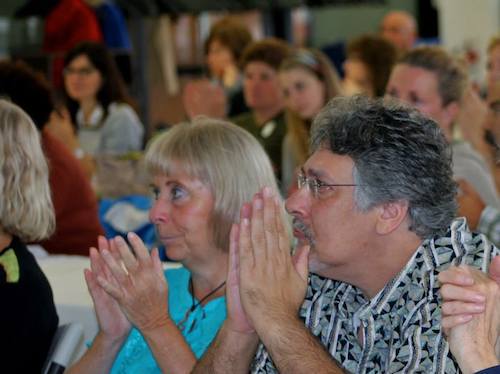 Karuna For Animals: Compassion In Action is an all-volunteer, yoga-based nonprofit whose members promote compassion (karuna), peace (shanti) and loving-kindness (maitri) for animals of all species.

It is their mission to raise awareness and funds for the rights of all animals. Through a dedicated practice of yoga workshops, ethical veganism, community outreach, humane education, and other events and activities, Karuna for Animals cultivates positive change and empowers others to work for social justice.

Our grant assisted with a day of outreach featuring yoga, lunch, and a presentation with author and vegan activist Dr. Will Tuttle.


---
Karuna Society for Animals and Nature - India
Organic Vegetable Farm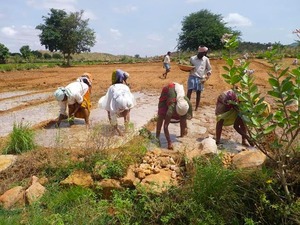 Karuna Society for Animals and Nature is a nonprofit animal protection organization and rescue center in South India.

A frequent recipient of our support, they provide free food, medical care, and shelter to sick, injured, abandoned, and abused animals.

These animals include more than 500 cattle rescued from illegal transport to slaughterhouses and hundreds of buffaloes previously exploited for milk and meat.

Our grant supports the creation of an organic produce farm on the sanctuary property. In addition to directly providing food, produce sales will provide ongoing funds for animal care and rescue.


---
Kairos Coalition
High School Outreach - Vietnam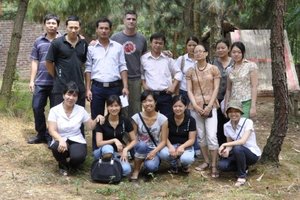 The Kairos Coalition helps young people develop a heightened respect for the value of all life, both human and non-human.

They further develop a more profound sense of empathy towards each other; an appreciation for the fragility of our shared environment; a deep and abiding understanding of the power of personal choice to make the world a better place for all; and an ambition to translate these beliefs into decisive action.
The Coalition's Humane Education projects primarily take place in developing countries such as Vietnam, where they have implemented the popular Go Veg Vietnam campaign, as well as Vietnam's first ever national animal advocacy conference.
---
Lean & Green Kids
School Lesson Plans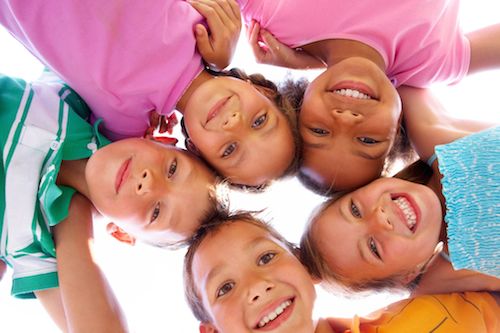 Lean & Green Kids advocates for better nutrition education and school menus that promote plant-based meals for healthy, happy kids and a greener planet.

Lean & Green Kids works with educators and policy-makers to bring socially and environmentally responsible nutrition education to the classroom and the cafeteria. They also help school districts provide plant-based foods to children and promote healthy foods with the "lean and green" menu label in school cafeterias.

This innovative approach helps students easily identify and choose healthy veggie meals. Our grant funded printing of Lean & Green lesson booklets for 4th graders.


---
Leilani Farm Sanctuary
Emergency Facilities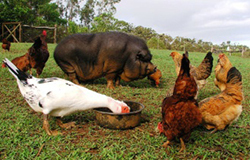 Leilani Farm Sanctuary is an all-volunteer nonprofit that provides shelter and care to abused and imperiled animals.

The eight-acre sanctuary in Maui, HI is also a humane education facility that hosts at-risk youth programs, school field trips, special needs children, elderly activities, and farm tours for the public.

Leilani Sanctuary helps children and the community to connect with farmed animals as loved and loving individuals, and promotes a vegan lifestyle as a natural extension of this connection.


---
Loudoun Veg
Vegan Food Pantry and Cooking Classes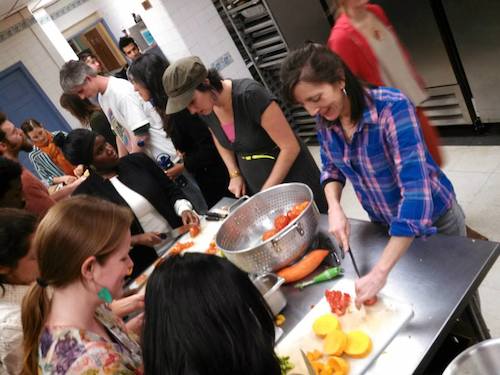 Loudoun Veg is a nonprofit organization dedicated to creating a compassionate, sustainable community both globally and at home in Loudoun County, VA, by promoting consumption of plant-based foods and advocating for animal rights.

Our grant supports 
vegan
 outreach 
and 
food
 sharing 
in 
Loudoun's 
low‐income 
community via monthly cooking demos and
 food 
sharing
 at a local food pantry.

Along with demonstrations of how to prepare nutritious, inexpensive vegan meals that are then shared with pantry participants, Loudoun Veg provides those interested with grocery bags 
containing 
the featured 
recipe 
and 
ingredients to 
make 
four
 servings.


---
Our Hen House
Online Outreach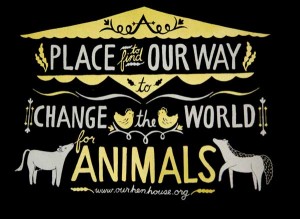 Our Hen House is a dynamic website and podcast dedicated to empowering activists and to educating the public about animal rights and veganism. In today's interconnected, always "on," borderless world, no one form of media will reach the full range of compassionate individuals.

That is why OHH is dedicated to growing as a multimedia powerhouse for animals, from their online magazine and social media platforms, to their popular podcast and a digital publishing house intended to give a voice to impassioned individuals who wouldn't otherwise be published by the traditional press.

Our grant assisted with targeted print and online advertisements to grow the Our Hen House audience and community.


---
Paramatma Sanctuary
Sanctuary Relocation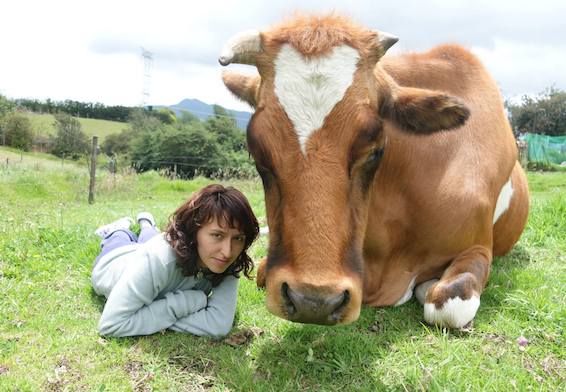 Paramatma Sanctuary in the Andes Mountains is the only vegan animal sanctuary in Colombia. They have rescued, rehabilitated, and rehomed more than 200 animals and currently care for more than 30.
These animals, including cows, chickens and other farmed animals rescued from slaughter, as well as homeless dogs and cats, receive permanent love, respect, and care at the sanctuary.
Our grant assisted with emergency relocation and shelter construction at their new property.
---
Piedmont Farm Animal Refuge
Animal Care and Education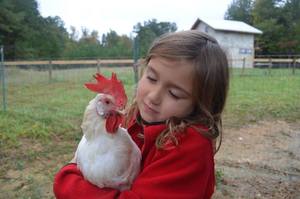 Piedmont Farm Animal Refuge in Pittsboro, NC, rescued their first flock of hens and turkeys from the factory farm industry this year.

Now, they are building a state-of-the-art barn for the goats and sheep they will soon begin rescuing. Goats and sheep raised for meat are killed as babies at ages three to eight months. Those used for milk and wool, suffer industry specific cruelties and are then slaughtered for meat as adults.

In addition to their rescue work, the refuge also educates the public about the cruelties of animal farming, and promotes veganism by offering knowledge and support to the local community.


---
R.A.S.T.A. Sanctuary


Barn for Rescued Animals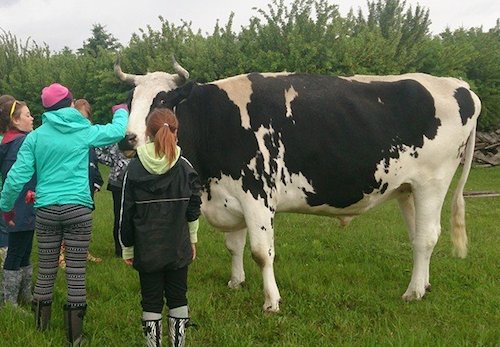 R.A.S.T.A. (Rescue And Sanctuary for Threatened Animals) is an all-volunteer animal rescue organization in Alberta, Canada. They are open to all animals regardless of breed, size, age, or species.

Through their initiative, FARRM (Farm Animal Rescue and Rehoming Movement), they are raising a barn to provide shelter, rehabilitation, and veterinary care to rescued animals.

Our grant assists with the funding of the barn, which will also serve as a facility for the public to visit and adopt animals in need.


---
Raw Food Magazine




D

igital Vegan Magazine
Raw Food Magazine is the premier digital magazine for vegan living incorporating a raw food diet.

It was created to educate those who want to learn more about the positive effects of eating raw, and to motivate those who would like to continue this healthy lifestyle.

Each action-packed issue includes tantalizing raw recipes from the best raw chefs, instructional videos, current health and medical research, exclusive interviews, and tips from leading raw food experts.

Our grant supported the vegan meal-planning program for busy parents.


---
Take Your Blinders Off


Mobile Video Outreach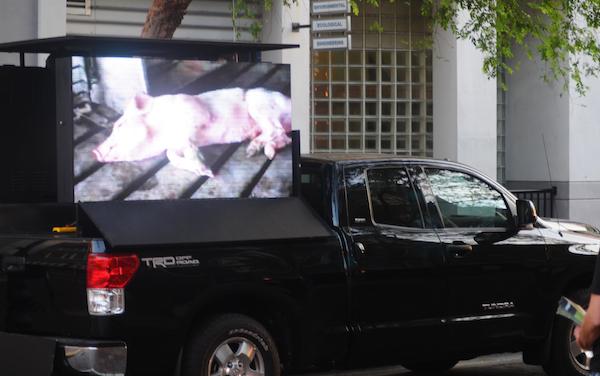 Take Your Blinders Off is an Orlando-based nonprofit that operates a video truck with two seven-foot outdoor LED screens that play videos to educate the public about the ways in which animals are used and abused for food, fashion, entertainment, and research.

The truck is parked in areas with high volumes of pedestrian traffic, where volunteers can distribute literature while the videos play.
The truck also plays venue-specific videos at places such as Ringling Circus, Sea World, puppy stores, rodeos, and fur protests.
---
Toronto Pig Save


"Choose Vegan" Subway Campaign
Toronto Pig Save is a grassroots animal rights organization that bears witness to farmed animals in transport to slaughter, and practices a nonviolent, community organizing strategy that encourages leadership in all individuals.

Their aim is to build a democratic, mass-based, grassroots movement to end the animal atrocities committed by humans and to create a world of animal equality.

Our grant funded materials for their powerful "Choose Vegan" subway campaign posters. One thousand of these thought-provoking "Why Love One But Eat the Other?" infographics were placed on Toronto subways.

The posters are beautifully designed, with the bottom half containing important educational information on farmed animal cruelty and how to go vegan. Learn more about the campaign at: www.ivegan.ca.
---
Vegan Society of P.E.A.C.E.


Outdoor Festival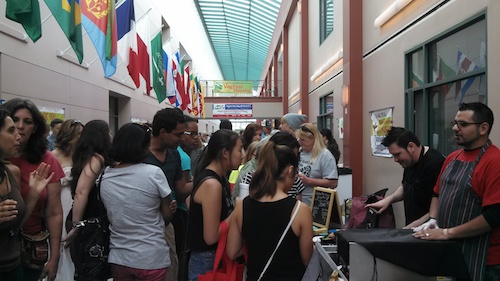 VegFest Houston

is organized

annually by the Vegan Society of P.E.A.C.E. The event is a diverse, family-friendly, community festival dedicated to promoting an ethical, compassionate, and sustainable world for all.

Features include: free vegan food and product samples, vegan restaurant vendors, exciting vegan and animal rights speakers, live music from local veg musicians, cooking demos, educational films, like-minded community booths, green businesses, and prize giveaways.
---
Vegan SoulFest




Indoor & Outdoor Festival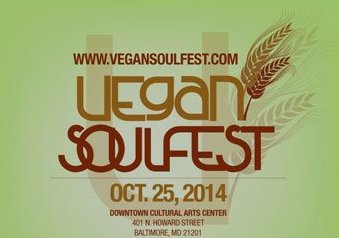 Vegan SoulFest is the first festival of its kind in Baltimore, MD. Co-organizer Brenda Sanders from Open the Cages Alliance, explains that it "aims at engaging
low-income people in conversations about the way the vegan lifestyle benefits all of humanity, the many beings we share the planet with, and the Earth itself."

The festival offers a tantalizing variety of vegan food samples and vendors, live music and artwork by local artists, and guest speakers discussing the hows and whys of veganism.

The organizers believe that festivals like this one will help create a more democratic dialogue around diet and help spur a shift in attitudes away from the exploitation of others and towards a more peaceful, compassionate world.
---
Vegetarian Society of DC




Veg Outreach & Education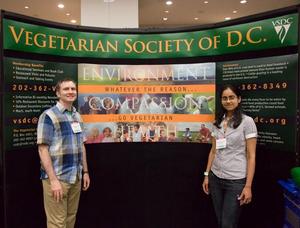 The
Vegetarian Society of DC
is a clear and consistent voice for improving the lives of all beings through education on the benefits of vegan and vegetarian diets.
Their philosophy is that sharing food is a bond that brings people together. They foster growing communities of veg-friendly people where it is fun to explore plant-based diets. People at all stages of their journey are encouraged.

Their members come from many walks of life, but are connected by their compassion, caring, and commitment to the veg cause. From simply 'breaking bread' to experiencing delicious and nutritious vegan foods from around the world, VSDC makes the journey easier, enjoyable, and meaningful.
---
YES! Youth Environmental Sanity




Healing Our Movement Jam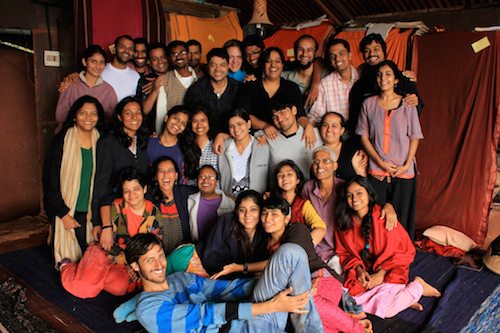 YES! Youth for Environmental Sanity was founded in 1990 by two teenagers, including Ocean Robbins, son of Diet for America author and vegan activist John Robbins.

YES! is a national nonprofit that connects, inspires, and collaborates with young changemakers working to build thriving, just, and sustainable ways of life for all.

The organization's program areas include Global Leadership Jams, support networks, and resource provision. YES! works at the meeting point of internal, interpersonal, and systemic transformation. Our grant supported the Healing Our Movement Jam.