Circles of Compassion is Here!
From
Vegan Publishers
- edited by Dr. Will Tuttle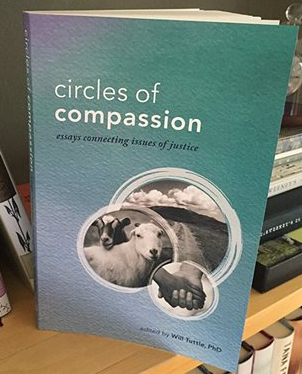 Circles of Compassion: Connecting Issues of Justice
is a series of essays by internationally recognized authors and activists that focus on how seemingly disparate human, animal, and environmental concerns are actually connected.

Authors also provide practical guidance about how to make the individual, systemic, and social changes necessary to create a more just and peaceful world.

*********************************************************
Editorial Review from Kathy Divine:
Vegans are Cool!
"Circles of Compassion is rich in innovative thought, connection and heart. The perfectly orchestrated collaboration of inspired minds makes this collection of writings essential reading for anyone wanting to develop or deepen their compassion for all beings.

...I loved the inclusive tone of the book and the hope I felt while reading it. I will share this book far and wide as I regard it as a brilliant educational tool that we are very fortunate to have access to.

As more and more people are now re-awakening their innate compassion, Circles of Compassion has arrived at the perfect moment in time...." (full review)
---
Donate Now for a Signed Copy & Tax Deduction!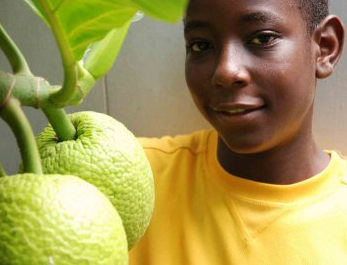 To raise funds for one of our newest grantees,
Trees That Feed
,
anyone
donating $100 or more
will receive an AWFW signed paperback copy of Circles of Compassion.
Just write "BOOK" in the comment field.
Please also note any special wording if it's a gift.
PayPal
is also

accepted.
Donations of all amounts will be combined and 100% will be used for planting food-bearing trees in Haiti.

Already donated and want a book? Just e-mail dawn@awfw.org.
Please note: tax deductions are less the retail value of the book.
---
Our Chapter
"Hunger, Meat, and the Banality of Evil"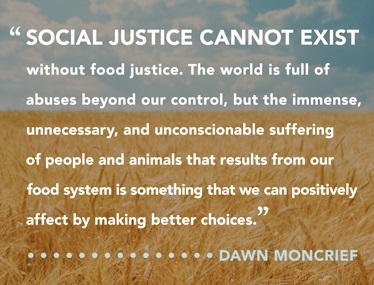 Our essay, by AWFW's Founding Director Dawn Moncrief, provides a glimpse into some of the tangible ways
in which meat is a form of overconsumption and waste that redistributes food away from the world's poor.
Contributors & Chapters
Dr. Will Tuttle
- Editor
Carol J. Adams
- Forward
*******************************
David Cantor -
Beyond Humanism, Toward a New Animalism
Angel Flinn -
No Innocent Bystanders
Katrina Fox -
Why Compassion is Essential to Social Justice
Beatrice Friedlander -
A Woman, A Cat, and a Realization
Lori Girschick -
Interconnected Injustices / Struggle for Universal Liberation
Rachel Griffin -
Social Responsibility, Reflexivity, and Chasing Rainbows
Robert Grillo -
Eating Animals and the Illusion of Personal Choice
Melanie Joy -
Carnism: Why Eating Animals is a Social Justice Issue
Lisa Kemmerer -
Sustenance, Sincerity, and Social Justice
Rita Laws -
Mother Corn, Father Pumpkin, Sister Bean
Keith McHenry -
Until Every Belly is Full
Dawn Moncrief -
Hunger, Meat, and the Banality of Evil
Richard Oppenlander -
Our Lifeline Revealed Through the Eye of Justice
Lauren Ornelas -
A Hunger for Justice
Colleen Patrick-Goodreau -
Veganism: A Path to Nonviolence
Sailesh Rao -
Climate Change and Injustice Everywhere
Anteneh Roba -
Injustice Everywhere
Ruby Roth
- Harming Children to Protect Them
Richard Schwartz -
Connecting the Dots on Dietary Choices
Kim Sheridan -
Looking Behind the Curtain and the Hidden Side of Justice Issues
Jasmin Singer -
The Gay Animal: A Personal Exploration of Interconnectedness
Gary Smith -
Animal Rights as a Social Justice Issue
Jo Stepaniak -
Confronting the Saboteur Within: Advancing a Consciousness of Compassion
Will Tuttle -
Our Cultural Crisis and the Vegan Solution
Zoe Weil -
The MOGO Principle for a Peaceful, Sustainable, and Humane World