New Limited T-Shirts, Marathon for AWFW, Take the Meatout Pledge & More...

View Online
|
AWFW Home
|

Feburary 27, 2015
Last Chance for Specialty Tees!




Sale Ends Sunday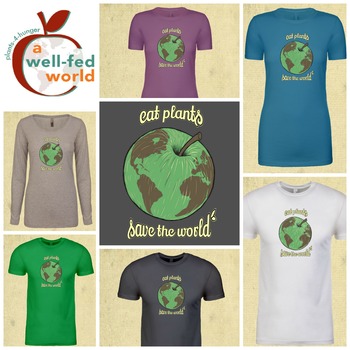 Special thanks to FLOAT for choosing A Well-Fed World as this week's beneficiary for their charity Tees.

Inspired by our work to make the world a better place through vegan living, FLOAT designed this limited edition message T-shirt available only a few more days, through Sunday, March 1st!

Not only do we receive $8 per shirt purchased (without any of the cost), it's also great outreach that is increasing awareness about vegan advocacy and our program work feeding people and saving animals.
Get your favorite design(s) in time for Meatout & Vegan Earth Day.

Note: proceeds from this campaign will benefit our partnership with the International Fund for Africa and their newly launched Ethiopian vegan school lunch program.
---
Meatout Pledges & Events




Now thru March 20th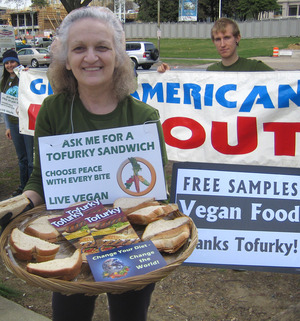 We're a proud sponsor of Meatout 2015!

Founded in 1985, Meatout encourages people to "kick the meat habit" for a fresh start to spring.

Meatout facilitates vegan events in the U.S. and around the world.

Please pledge now to eat vegan on March 20th (even if you already are vegan).

Then, please SHARE... here are their Facebook and Twitter pages.

Want more? Host your own event.
---
Marathon Fundraiser & Outreach




Thanks, Tina!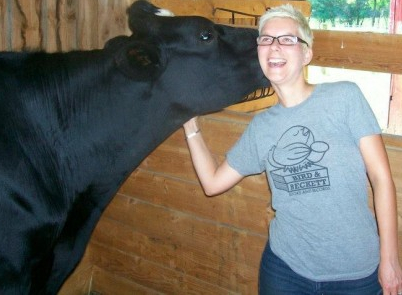 Special thanks to Tina Zigon for tackling the challenge of a marathon AND the challenge of fundraising.

Check her out on GoFundMe raising $2620 ($100 for each 26.2 miles) and increasing awareness about our work.
She explains: "I needed a goal that would scare and motivate me, so I signed up for the Buffalo Marathon. I was planning on running 26.2 miles and live to tell the tale. I was also determined to raise $100 for one of my favorite non-profits for each one of those miles."

Please consider supporting Tina's run with a donation and/or sharing online.
Thanks for choosing A Well-Fed World, Tina... we're rooting for you!
---
Our Upcoming Events




Please Join Us

---
---
A Well-Fed World
815 Otis Place, NW
Washington, DC 20010
United States


Read the VerticalResponse marketing policy.