---
Animals Are People Too - Czech Republic
Documentary Film Festival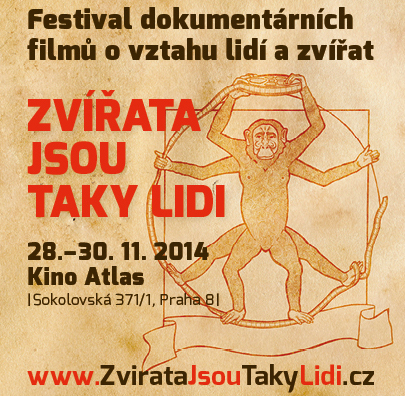 Animals Are People Too is a documentary film festival in the Czech Republic that explores the human-animal relationship, featuring animal rights films that emphasize animals as individuals, and that demonstrate their various plights as the victims of human subjugation and exploitation.

This year's festival screened the following films for the general public: Project Nim, The Ghosts in Our Machine, Vegucated, Sharkwater, Cowspiracy, Maximum Tolerated Dose, and Peaceable Kingdom: The Journey Home. For several of these movies, the festival screening marked their Czech premiere.

The festival was organized by Open Your Eyes, a volunteer-run vegan advocacy organization in the Czech Republic. Our grant assisted with media promotion of the film festival to draw a broad and varied audience.


---
Art of the Animal
Book Printing & Distribution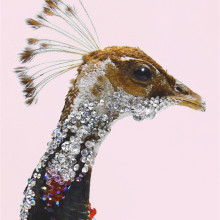 Emphasizing the interconnections between the often violent and sexualized ways in which women and animals are represented in popular consumer culture, The Art of the Animal is a visually stunning and intellectually stirring investigation of the female and animal body from a multitude of perspectives.

In this bold collection, 14 artists from around the world reflect on their work, placing it within the context of their experiences as women, activists, and embodied human animals.

The Art of the Animal book will accompany an exhibit opening at the National Museum of Animals and Society in Los Angeles, CA in May 2015 (see below).


---
Brighter Green
New Organizational Website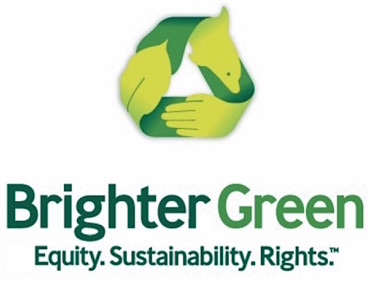 Brighter Green is a public policy action tank that raises awareness and encourages action on issues concerning the environment, sustainability, and animals.

On its own and in partnership with others, Brighter Green generates research and project initiatives that are both visionary and practical. Projects include producing publications, websites, documentary films, and programs with the goal of social transformation at local, national, and international levels.

Our grant assists Brighter Green with building a new and improved website to help them reach a wider audience and to make their research, writing, and educational resources more accessible.


---
Carolina Waterfowl Rescue
Care for Rescued Birds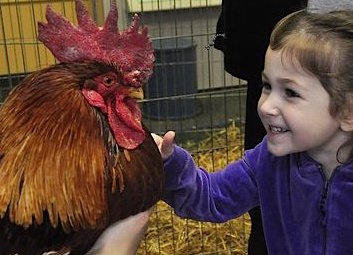 Carolina Waterfowl Rescue provides rescue, rehabilitation and refuge to sick, injured, and orphaned birds, as well as release back to the wild for successfully recovered birds. They also adopt out rescued birds in need of a home.

Birds helped include ducks and geese, as well as chickens and turkeys rescued from the meat and egg industries.

Our grant assists with direct animal care and furthers CWR's work to increase public awareness and appreciation for animals not just as a species, but as individuals.


---
Eugene Veg Education Network
Vegan Outreach & Advocacy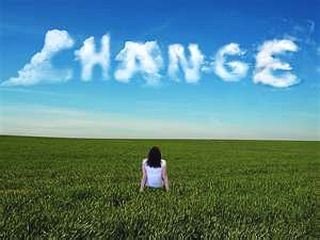 The Eugene Veg Education Network (EVEN) is a 501(c)(3) non-profit based in Eugene, Oregon, serving as a resource for those seeking information on a healthful vegan lifestyle.

Their extensive community outreach activities include tabling, leafleting, blogging, maintaining a helpful educational website, and personally guiding people inquiring about veganism.

EVEN informs, educates and encourages members, as well as the larger community, by providing pertinent information on veganism and its many benefits for the health of the planet, non-human animals, and human beings.

Read EVEN's interview of AWFW's Dawn Moncrief and see their full interview archive.


---
Free From Harm
Printing Educational Leaflets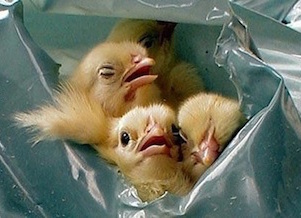 Through direct animal rescue, public education and vegan advocacy, Free from Harm empowers consumers to dramatically reduce our impact on animals and ecosystems by using the most powerful tool at our disposal: our forks.

Reaching an audience of millions through their website and social media, Free from Harm consistently publishes powerful, persuasive stories and educational features with the goal of changing as many hearts and minds about animals used for food as possible.

Our grant assisted with the printing of their full-color egg & dairy industry leaflets for outreach.


---
Get Healthy Marshall
Health Festival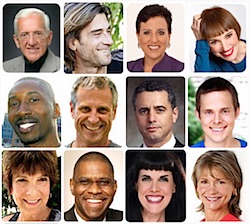 Healthfest 2015 is a three-day, whole foods festival in Marshall, Texas, celebrating the many benefits of a healthful and compassionate plant-based lifestyle.

Festival attendees gain inspiration from some of the world's most influential and sought after vegan speakers, athletes, and best-selling authors. They also learn delicious recipes at celebrity chef cooking demos, sample award-winning chili at the vegan chili cook-off, and gain exposure to a variety of new vegan foods and products.

The weekend also features fitness activities, including yoga, Zumba and a 5K run. A Well-Fed World is proud to continue our annual sponsorship of this fun and inspiring event.


---
Global Forest Coalition - Paraguay
Forest Protection Conference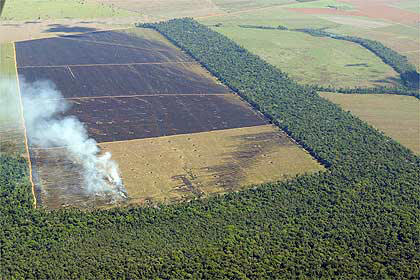 The Global Forest Coalition supports and coordinates campaigns for socially just and effective forest policy, and for the rights of Indigenous and other forest peoples.

Working with our partner Brighter Green and others, Global Forest Coalition encourages climate policymakers to promote reducing "livestock" production and consumption in order to reduce greenhouse gas emissions from deforestation and forest degradation. Their policy analyses identify alternatives to animal farming and the strategies to promote them.

Our grant assisted with travel scholarships for their conference in Paraguay exploring the negative impacts of animal production, including visits to communities where water supplies have been contaminated by slaughterhouses, and rainforest destroyed by the massive expansion of soy crops for animal feed.


---
Grandma's Food Pantry
Food Pantry & Distribution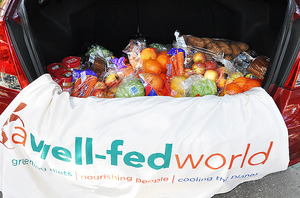 Grandma's Food Pantry in Orlando, Florida is just that... a small team of local volunteers led by one of our top volunteers, who happens to also be a proud grandmother.

Our grant supplements their own contributions to provide additional funds for plant-based proteins (such as peanut butter and beans) and fresh produce (which is difficult to find at many food pantries).

Food is distributed to individuals and families in need, especially during the holidays and other times when traditional food assistance is more limited.


---
Help Animals India
Empowering Animal Organizations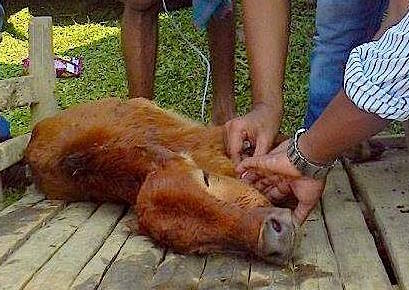 Help Animals India empowers animal protection charities across India by providing financial support and guidance.

Help Animals India seeks out effective, yet underfunded, animal advocacy and protection charities and through partnerships with global donors provides assistance to projects that both provide immediate relief for animals, and promote a long-term culture of animal protectionism.

Funding includes: the Plastic Cow Project (which provides life-saving surgeries to remove debris from the stomachs of abandoned street cows who eat from landfills), farm animal sanctuaries, disaster relief, rescue of dairy calves from slaughter, birth control and care for street dogs, and Vegan Meals for the Poor (which feeds people in dire need).

(Photo: Just Be Friendly flood relief partnership with Help Animals India, more details below).


---
Hen Harbor Rescue
New Animal Hospital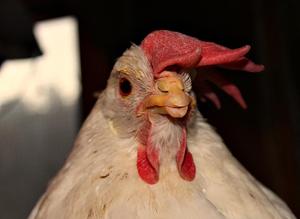 Hen Harbor specializes in the rescue of factory-farmed, egg-laying hens, most of whom have spent their lives inside wire cages so small that they could not even spread their wings.

Because hens used for eggs have been bred to lay eggs in great excess (more than 300 eggs per year, versus 12 per year for a wild hen), their reproductive tracts age 20 times faster than the rest of their bodies. Many fall victim to impacted oviducts — a condition in which their eggs get stuck inside them.

Without surgery to remove the eggs, hens will die slowly and painfully. About 90% of Hen Harbor's operating expenses go to surgical and veterinary care to save these birds. Our grant assists with construction of an on-site animal hospital.


---
Herbivorous Butcher
Vegan Butcher Shop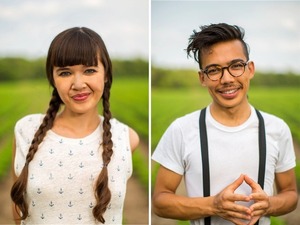 Minneapolis-based brother and sister team Aubry and Kale Walch set out to build a vegan "butcher" shop, a.k.a. the Herbivorous Butcher, to sell more of their handcrafted animal-free meats and to persuade more people to go vegan.

Since the pair debuted their line in early 2014, their vegan meats have taken Minneapolis by storm, and the duo has sold out of their products at every farmer's market since June.

Our grant assists with construction of the full-time shop. In addition to an extensive selection of plant-based meats, they will also produce delicious vegan cheeses.


---
Humane Carolina
Vegan Outreach & Advocacy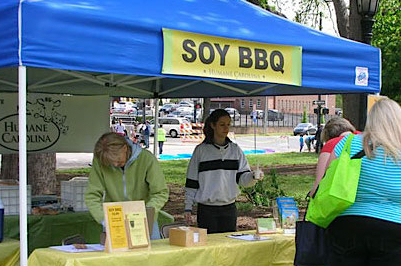 Humane Carolina is an all-volunteer non-profit animal advocacy organization serving the Triangle area of North Carolina. They work to eliminate the suffering and exploitation of farmed animals by motivating people to adopt a plant-based diet.

Our grant supports the expansion of their outreach programs, including vegan concession stands at public events, food samplings and leafletings at community events, animals-in-art exhibits, and a speaker series on issues related to nutrition, health, and the environment.


---
Just Be Friendly - India
Flood Disaster Relief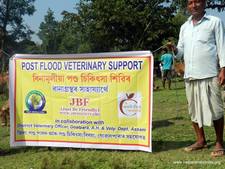 Working through our partners at Help Animals India, we supported the disaster relief efforts of local animal protection agency Just Be Friendly in the wake of catastrophic floods in the state of Assam.

JBF is the sole animal welfare agency in Assam. Across the state and country, they run advocacy and awareness campaigns, mobile animal clinics, animal rescue centers, and a dog spay/neuter and vaccine program.

Our grant assisted in providing care and veterinary treatment to thousands of animal flood victims.


---
Liberia Animal Welfare Society
Vegan Food for Refugees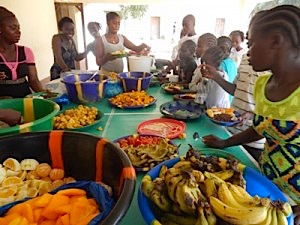 The Liberia Animal Welfare Society (LAWS) provides free vegan food to Ebola-affected communities and refugees. They also educate local communities on plant-based nutrition and the many shared benefits of a plant-based diet.

Officials believe that the Ebola virus has a close link with wild animals. Since the outbreak of Ebola in Liberia in March, the government has banned the hunting and eating of all "bush meat" as one way to fight the spread of the disease.

Because of this ban, Liberia has experienced a drastic increase in the consumption of farmed animals, as well as of domestic and stray dogs and cats.

With our assistance, LAWS has expanded their reach promoting plant-based alternatives in addition to providing direct food assistance.


---
Libres Al Fin! Santuario - Mexico
Farm Animal Sanctuary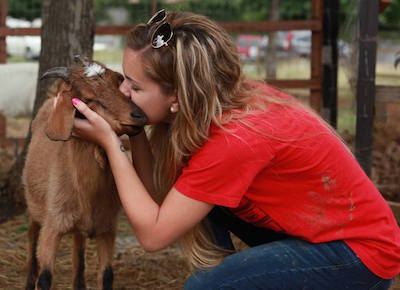 Libres Al Fin! Santuario (Finally Free! Sanctuary) is the first sanctuary for farmed animals in Mexico. It is located in the outskirts of Monterrey, in the state of Nuevo León, a region whose economy is based on factory farming.

Established in 2014, Libres Al Fin! provides permanent refuge to rescued farmed animals, and educates the public about the plight of animals exploited for food.

They also connect people with farm animals as individuals, showcasing their unique personalities and emotional lives through sanctuary tours and educational workshops.


---
LoveAnimals.org
Crowdfunding for Animals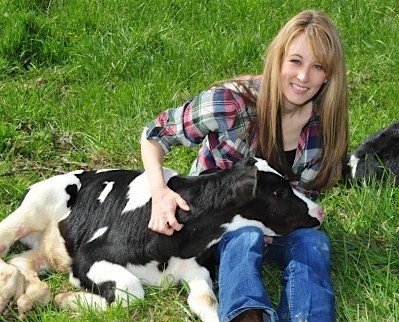 LoveAnimals.org is a non-profit crowdfunding website that helps animal charities and volunteers throughout America raise money for critically needed projects.

Animal welfare and wildlife conservation non-profits receive only 2% of charitable giving in America. LoveAnimals.org increases giving by providing a user-friendly platform where groups can list their most urgent funding needs, and where donors can quickly and easily contribute to the projects that inspire them.

Collecting many small donations can fund entire projects, providing groups with the resources to help more animals more quickly. LoveAnimals.org facilitates funding for four different categories of animals: companion, wild, farmed, and aquatic animals.

(Photo: current Wildwood Farm Sanctuary campaign to build fence & shelter for rescued calves.)


---
National Museum of Animals & Society
Sexual Politics of Meat Exhibit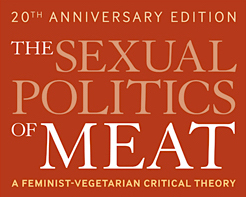 The National Museum of Animals and Society is preparing an exhibit to explore the influence of Carol J. Adams and her legendary book, The Sexual Politics of Meat, on the work of 15 American and international artists.

The first of its kind, the exhibit doesn't just illustrate the ideas found in the book, it highlights how the artists internalized the theory and created original works as a result.

The exhibit, which will coincide with the 25th anniversary of the book, will open in May 2015 at the National Museum of Animals & Society in Los Angeles.

The museum will also debut the first DVD of The Sexual Politics of Meat Slideshow, which was recorded in 2013 at the museum and will be available for purchase. In addition, a full color exhibit catalog of images and essays will be published.


---
Peace Advocacy Network
Vegan Pledge Program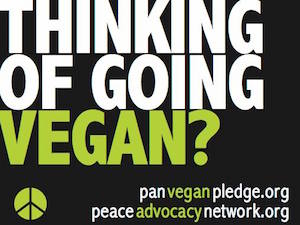 The Peace Advocacy Network's four-week Vegan Pledge program provides education and resources for those who are ready to go vegan and those who are interested in trying a plant-based diet for 30 days.

A series of five weekly meetings provides pledges with a personal vegan mentor, an online community, speakers, recipes, cooking classes, and more.

PAN's Vegan Pledge program has an admirable track record of helping veg-curious participants become long-term vegans.


---
Paramatma / Juliana's Animal Sanctuary - Colombia
Relocation & New Animal Shelter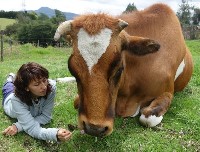 Paramatma / Juliana's Animal Sanctuary in the Andes Mountains is the only no-kill, vegan animal sanctuary in Colombia, and the only sanctuary in South America that provides refuge to cows.

They have rescued, rehabilitated, and rehomed more than 200 animals. These animals (including dogs, cats, cows, chickens, and other farmed animals rescued from slaughter) receive care, respect, and love at the sanctuary.

Since its relocation, Paramatma has been renamed Juliana's Animal Sanctuary. Please visit their new fundraising campaign to help animals in the greatly under-served country of Colombia.


---
Pay-Per-View
College Video Outreach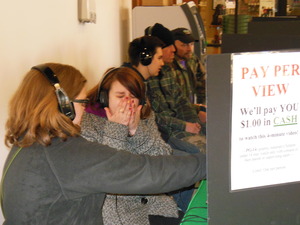 Organizations such as FARM and Mercy For Animals have developed Pay-Per-View programs and accompanying short videos about animal farming cruelty.

They provide these films and other materials to volunteers to set-up Pay-Per-View stations where passersby are paid $1 to watch a short video. Viewers are also provided with free vegan literature and follow-up support.

Our Film for Thought program supplements these efforts by providing free portable DVD players. Thank you to Richard H. (our most recent recipient) for your many years of animal activism and outreach.


---
Poplar Spring Sanctuary
Barn for New Pigs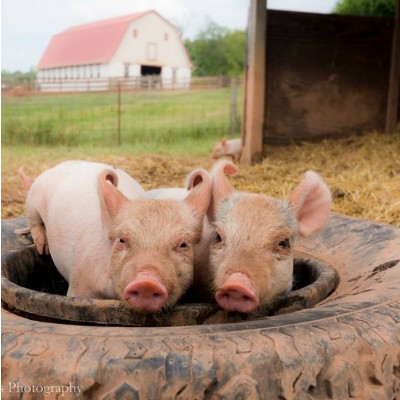 Poplar Spring Animal Sanctuary is a 400-acre, non-profit refuge for farm animals and wildlife located in Poolesville, Maryland. In addition to providing care and rehabilitation to rescued farmed animals and protecting wildlife habitat, the sanctuary educates the public on animal protection issues and promotes the benefits of a compassionate, vegan lifestyle.

In July 2014, Poplar Spring rescued 10 pigs who were being kept in a trash-filled pen with no shelter, food, or water.

Although already full to capacity, they could not turn away from these pigs who desperately needed a home, especially when one gave birth to seven piglets just as they were about to be rescued.

Our grant assisted in the building of a barn for the new pigs, where they are now safe and warm in the winter, and protected from the elements in all seasons.


---
PreetiRang Sanctuary
Farm Animal Care & Rescue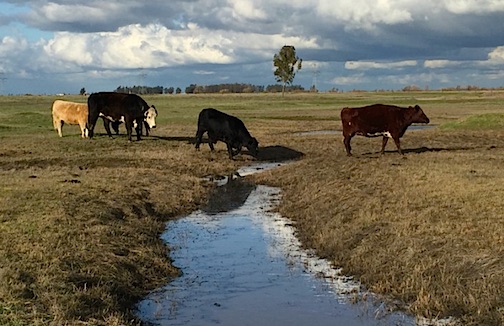 PreetiRang Sanctuary provides a relaxed environment and a safe home to rescued farmed animals, primarily cattle.

By opening the sanctuary to tours and visits, PreetiRang allows the public to observe and interact with farm animals as individuals, facilitating a new perspective on, and connection with, animals used for food that many visitors have never before experienced.

They also advocate a vegan lifestyle as a solution to many of the ethical, environmental, social, and health challenges now facing the planet.


---
Safe Haven Farm Sanctuary
Farm Animal Care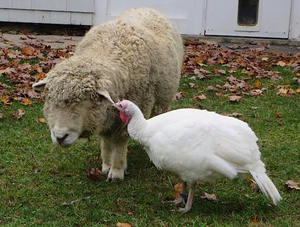 Safe Haven Farm Sanctuary in Poughquag, New York, rescues and rehabilitates farmed animals and gives them a safe home in which they can live out their lives knowing love, respect, and peace.

The sanctuary provides opportunities for the public to meet animals in a welcoming farm setting where they can interact with the animals freely, observe them as individuals, and appreciate their unique personalities.

Safe Haven also promotes veganism and develops educational materials to increase awareness of the treatment of animals used for food, the impact of hunting on wildlife, and the impact of animal farming on the environment and human health.


---
Seed Programs International - Liberia
Seeds for Farming / Ebola Assistance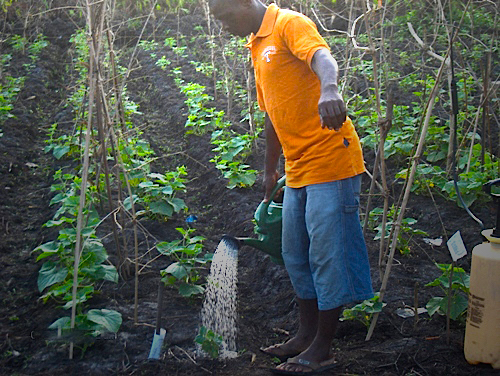 Seed Programs International is providing 10,000 packets of non-GMO vegetable seeds to people facing hunger in Liberia.

The spread of Ebola has spurred price hikes and food shortages. In a country where so many already live on less than $2 a day, finding nutritious food becomes nearly impossible as travel is restricted and markets cease to function.

Growing one's own food is often the best solution, but while many people can access land, few have good seeds.

SPI is working with three in-country partners who have the ability to reach those communities most isolated by poverty and disease. One household set of 14 vegetable seed packets costs less than $5 shipped, and can grow more than 100 pounds of food.


---
Trees That Feed - Haiti
Planting Breadfruit Trees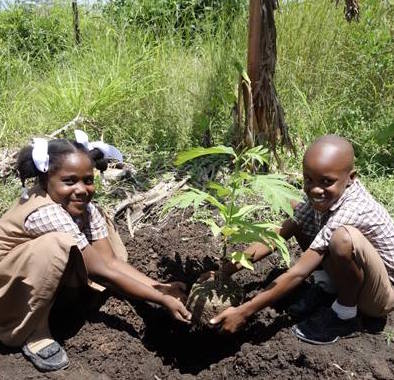 Trees That Feed Foundation is a non-profit that supplies food trees to individuals and communities. They plant trees to feed people, create jobs, and benefit the environment.

Trees That Feed works with governments and non-profits in countries with extreme food dependence and hunger to provide trees, equipment, and training to farmers and co-ops.

Their food trees include: cashew, ackee, moringa, breadfruit, pigeon pea, pomegranate, mango, guava, lychee, and more.

These tree crops are nutritious yet require less input of labor, agro chemicals, fertilizers, and space than field crops. Trees also restore ecological balance to land damaged by misuse or neglect, capture and sequester carbon dioxide from the atmosphere, and create habitats for small animals and birds.

The benefits of TTF's work are permanent and sustainable, helping to establish independent farmers, co-operatives, and commercially successful operations.


---
Triangle Chance for All
Rehoming Farm Animals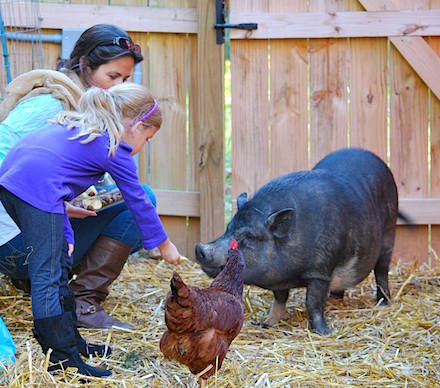 Triangle Chance for All rescues farmed animals who end up in county shelters in the Triangle region of North Carolina, and prevents the animals from falling back into the profit-driven agricultural system.

TCA directly provides or secures for farmed animals permanent sanctuary while working to end the exploitation of non-human animals by promoting a vegan lifestyle.

Their website and facebook page provide thoughtful educational resources for vegan living. Our grant assists TCA in their rescue and rehoming of farmed animals.


---
Ulster County Society for the Protection of Animals
Trailer for Helping Farm Animals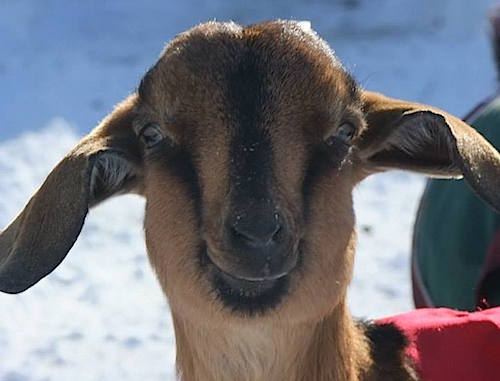 The Ulster County Society for the Protection of Animals, located in Kingston, New York, recently established a farm animal department.

In the past year, they have rescued 188 farmed animals and adopted them into loving homes. But finding permanent refuge for rescued farmed animals often means transporting them long distances.

In the past, UCSPCA have been dependent on the help of volunteers to transport large animals, using their own trailers on their own time. This often posed a problem when the time came to actually rescue animals from cruel situations. Rescuers often have a very limited time frame in which they must retrieve animals, and volunteers are not always available at a moment's notice.

Our grant assisted in the purchase of a trailer to help UCSPCA in their farm animal rescue and relocation efforts. They are now able to transport farm animals out of bad situations at any time.


---
Veg Food Events
Vegan Iron Chef & Earth Day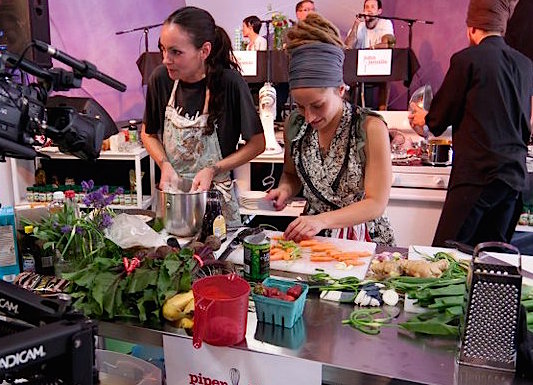 Veg Food Events is a company that develops and promotes vegan-related events in the San Francisco Bay Area. Two big events curated by VFE are the Vegan Iron Chef competition, and Berkeley Vegan Earth Day.

This year's Vegan Iron Chef event features two vegan home chefs competing against two vegan professional chefs. Participants create several dishes for a panel of three judges and 30 discriminating guests, with an audience of 250 to 300 people. The event includes entertainment, music, trivia, giveaways, and more.

Berkeley Vegan Earth Day is a celebration that promotes the extraordinary environmental benefits of adopting a vegan lifestyle.


---
Vegan Society of PEACE
ThanksLiving Event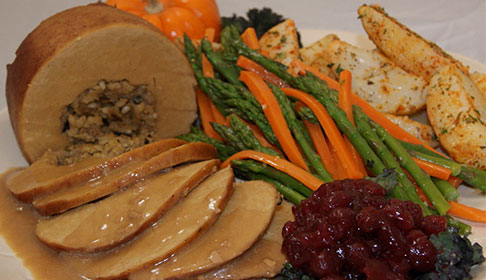 The Vegan Society of PEACE is an all-volunteer, grassroots organization based in Houston, Texas.

In addition to their nationally known VegFest Houston, they host community vegan bake sales, monthly potlucks, films, lectures, and demonstrations.

Our sponsorship grant supported VSOP's annual ThanksLiving celebration, a vegan meal open to the general public which includes a film, lecture, and literature. The event not only provides camaraderie for vegans, it introduces non-vegans to delicious vegan food and teaches them about the many benefits of a plant-based diet for animals, the environment, and human health.


---
Visakha Society for Protection and Care of Animals - India
Cyclone Disaster Relief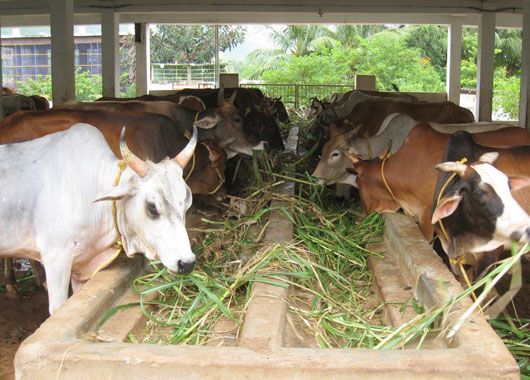 The Visakha Society for Protection and Care of Animals lost the roofs to their animal shelters and many supplies when Cyclone Hudhud struck in late 2014. The shelter and the town of Visakhapatnam in India were ravaged by the storm.

During this crisis, VSPCA was the only unit on the ground mobilizing to help the thousands of street animals, as well as the many animals newly abandoned during the evacuation.

Our grant supported disaster relief reconstruction efforts for their animals and emergency aid of other animal victims during this time of desperate need.


---