A Well-Fed World - Proud Partner of the Mothers Against Dairy Campaign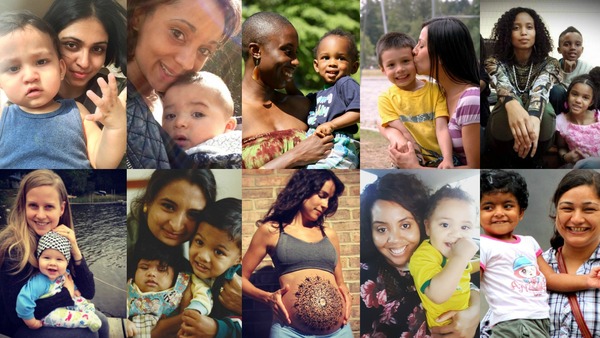 From twice sponsoring the world's first vegan-themed race car (including food giveaways and outreach) -- to providing a vegan perspective at recent mainstream food conferences (and another book chapter) -- to relocating our operations office -- we've literally been on the move.

Particularly close to our hearts is our ongoing partnership with the new powerful anti-dairy campaigns, Mothers Against Dairy and Milk Hurts.

On May 14th (Mother's Day in the U.S.), the new Mothers Against Dairy website debuted to mark the one year anniversary of the campaign, which was launched on Mother's Day, 2016.

Ashley Capps, the campaigns' founder and director (who also happens to be a staff writer and editor for A Well-Fed World and Free From Harm), explains:

"Mothers Against Dairy was launched as a way to directly counter the aggressive surge in pro-dairy messaging from female dairy farmers (most of them mothers) that I have encountered in my dairy research over the last several years. I believe this trend is no coincidence; rather, in a climate of increased criticism of dairy farming practices, it represents a strategic industry shift to put more female faces on dairy farming, and to deceptively reframe the industry as a maternal, nurturing one."
"Fortunately, I am also frequently privy to messages from mothers relating how the process of becoming a mother led them to see the dairy industry for what it truly is: an assault on motherhood. The poignant insights these mothers relate articulate a uniquely powerful perspective, and a much-needed counter-narrative, that deserves a larger audience."

Sample Feature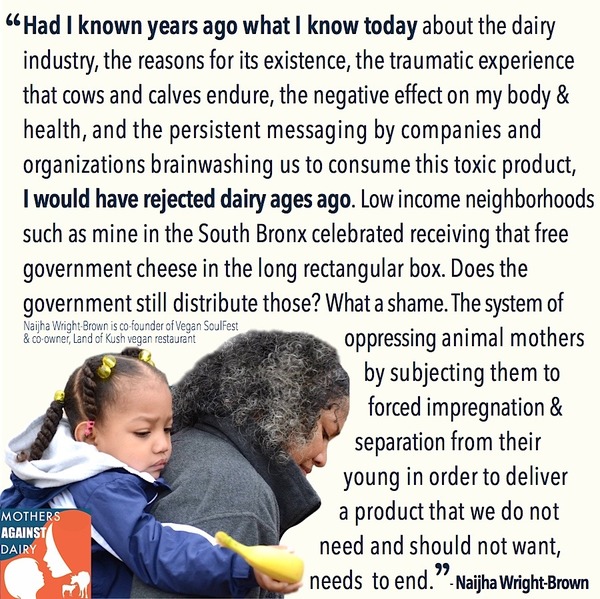 ---
About the Campaigns
Mothers Against Dairy is a year-round project devoted to elevating the stories of vegan mothers for whom motherhood influenced their decision to reject dairy and go vegan, as well as reflections from mothers who were already vegan before becoming a parent, but whose mothering relationship deeply reinforced for them the injustice of dairy farming.

New Mothers Against Dairy statements are regularly featured on Facebook and Instagram, and new reflections will now be featured on the website as well, which will provide a permanent home for all of the statements, with individual shareable links for each.

Those interested can sign up to be notified whenever a new reflection is published, and to stay up to date on exciting new developments, including the upcoming launch of the Milk Hurts website.

Milk Hurts will be a comprehensive anti-dairy resource and database, with Mothers Against Dairy as one of its ongoing campaigns. Milk Hurts will provide fact-based research on the harmful impacts of dairy to animals, human health, and the environment, with a special focus on debunking 'humane' dairy trends and myths. For now, you can follow Milk Hurts on Instagram and Facebook.
---
Powerful Mother's Day Ad
A Well-Fed World was also a proud sponsor of this half-page Mother's Day ad in the front section of the Toronto Globe and Mail. The ad, a collaboration between Mothers Against Dairy, Toronto Cow Save, and The Save Movement, was viewed by an estimated 6 million-plus readers on Mother's Day.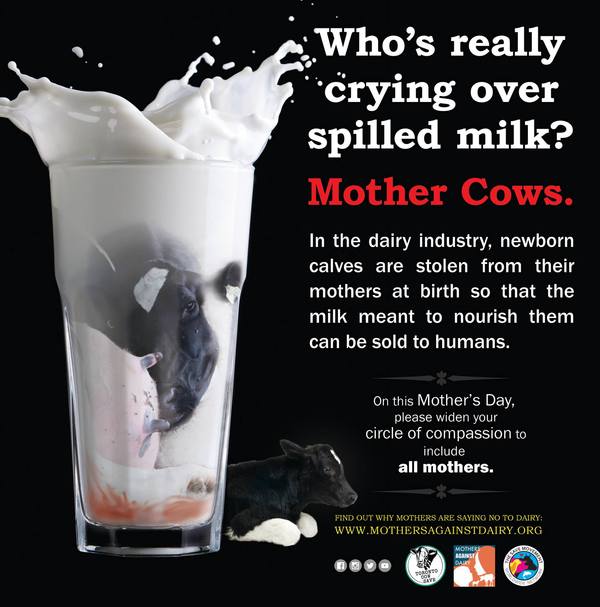 ---
Anti-Dairy Articles from Guest Contributors
In more anti-dairy news, our Humane Facts blog recently featured the poignant story of former "humane" dairy farmer turned vegan cheesemaker, Susana Romatz.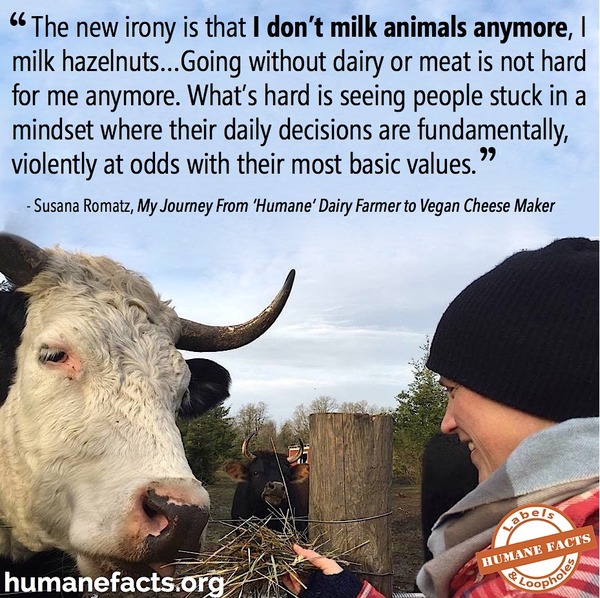 Also stay tuned for the next installment from AWFW's guest contributor Nassim Nobari. Her expert series on the globalization of dairy explores the cultural, economic, and health implications of using food aid to distribute dairy products in communities where it is not traditionally consumed.

Get a jumpstart with Nassim's previous guest post: Milk, Food Aid, and the Narrative of Lack.
---
EZ Activism
Interested in easy anti-dairy outreach? The website Posters Against Cruelty has free, printable 8.5" x 11" Mothers Against Dairy posters with tear-off info tabs. You can tape these to telephone poles, tack them on community bulletin boards, or leave stacks for others at vegan-friendly businesses. Snap a photo of your posters in their new homes, and share on social media with the hashtag #postersagainstcruelty.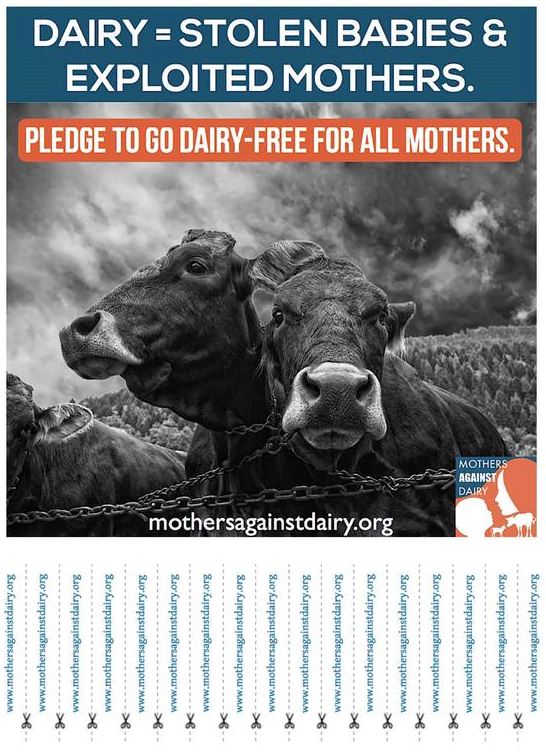 Read more about Milk Hurts and Mothers Against Dairy in the new profile at Latest Vegan News.