While the sun is high, we're shining the light on our top three summer events in the United States... past, present, and future...
---
Animal Rights 2018 National Conference




June 28 - July 1 ~ Los Angeles, CA
A Well-Fed World is deeply honored to have both sponsored and helped organize this year's Animal Rights National Conference.

Nearly 1,500 attendees (plus hundreds of visitors) representing 18 countries joined together to advance animal advocacy. The event was packed with a record-breaking 180 speakers and more than 120 exhibitors. Too many details for a newsletter, so check out the full conference report with the program booklet, photos, links, and more.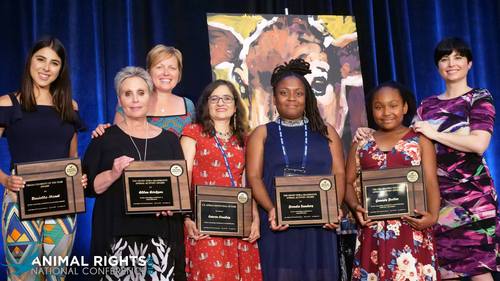 Congratulations to these activist award winners, pictured above being honored at the AR2018 Awards Banquet, along with emcees Erica Meier of Compassion Over Killing (third from left) and A Well-Fed World's Dawn Moncrief (end):
Immense thanks to conference co-chair Jen Riley for her extraordinary talent and hard work making this year's conference such a tremendous success! #Gratitute

---
Vegan SoulFest




August 25 ~ Baltimore, MD ~ 12pm-7pm
It's almost time for the 5th annual Vegan SoulFest! This free festival offers an enticing variety of vegan food, clothing vendors, live music, cooking demonstrations, local artwork, and expert presenters. With its celebratory and life-affirming focus, Vegan SoulFest makes the benefits of plant-based living relevant as a form of self-care, community empowerment, and collective resistance to oppressive systems.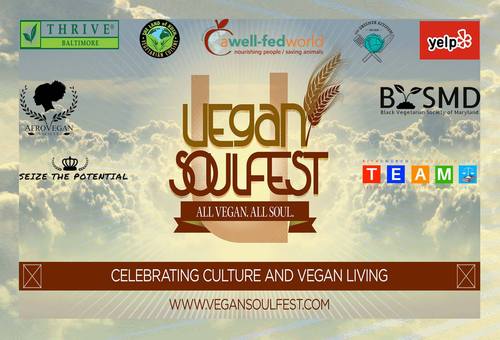 Vegan SoulFest is co-founded/co-organized by AR2018's Grassroots Activist Award-Winner Brenda Sanders (Afro-Vegan Society, Greener Kitchen, and Thrive Baltimore and co-founder/co-organizer Naijha Wright-Brown (Land of Kush Restaurant and Black Vegetarian Society of Maryland). #DynamicDuo
---
DC VegFest




September 15 ~ Washington, DC ~ 11am-6pm
Next up is the 10th annual DC VegFest! This free festival highlights the joys and benefits of vegan living. It features 120+ vendors, delectable meals and desserts, live music, cooking demonstrations, and presentations from reknown authors and experts from a variety of fields. With more than 15,000 attendees, this popular festival is fun and educational, with bonus features like a kids' area and a "barking lot" for dogs.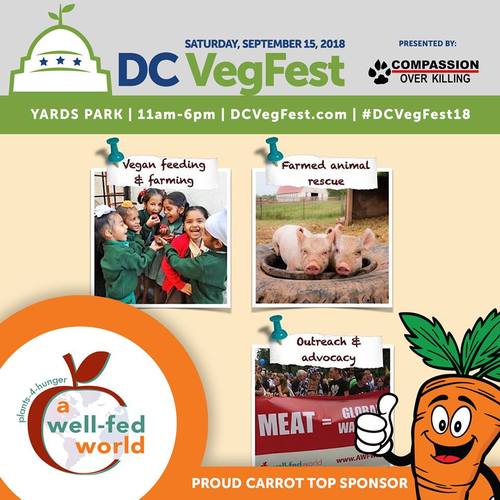 DC VegFest is organized by Erica Meier and the team at Compassion Over Killing, a national nonprofit animal organization working to end animal abuse since 1995. Compassion Over Killing focuses on cruelty to animals in agriculture and promotes vegan eating as a way to build a kinder world for all of us, both human and nonhuman. #TryVeg

~ hope to see you this summer ~