View Online
|
AWFW Home
|

August 30, 2016
In this issue...
---
Join us in person at these events...
---
The Real Truth About Health




Orlando & Online - September 9-18
Join AWFW's Dawn Moncrief speaking at The Real Truth About Health.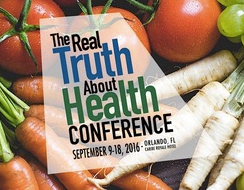 It's FREE both in person AND online!

This year's conference in Orlando, Florida runs September 9-18. It features talks with leading authors on nutrition, the food system, the medical system, and the environment.

On Friday, September 16 from 7-9:30pm, catch A Well-Fed World's Dawn Moncrief, along with Gene Baur, Richard Oppenlander, Tony Weis, and David Kirby on the panel:

"What We Choose to Eat Is Killing Our Planet and Us."

Join Dawn again on Saturday, September 17, 11am-12:30pm for her presentation:

"The Livestock Revolution and Its Catastrophic Impact on Hunger & Climate."

All speakers will be presenting live on stage from Orlando. You can attend the conference in person or watch live from your computer... both for FREE.

View the full schedule.

---
DC VegFest




Washington, DC - September 24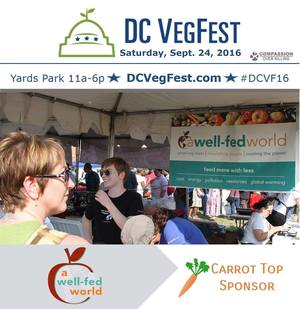 Compassion Over Killing presents their annual DC VegFest, with A Well-Fed World joining the action once again as longtime sponsor and exhibitor.

This FREE festival highlights the many joys and benefits of choosing a vegan diet. It includes free food samples, more than 130 vendors, live music, cooking demonstrations, and presentations from renowned authors and celebrities.

With more than 15,000 attendees, this popular festival offers numerous amenities including a kids' activity area, a "barking lot" with shade and water for dogs, and free swag bags with samples and coupons for the first 1,000 visitors.

Get the details.
---
Pro-Intersectional Vegan Conference




London, England - October 23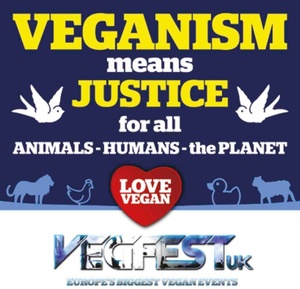 We are thrilled to sponsor, speak, and exhibit at the Pro-Intersectional Vegan Conference organized by VegFestUK in London.

The conference will provide an introduction to the concept of intersectionality, with a focus on the ways in which different forms of oppression are interconnected, compounded, and mutually-reinforced.

This conference will be part of the larger VegFestUK London, expecting more than 12,000 attendees.

AWFW's Dawn Moncrief will present:

"Hunger and Animal Farming as Interconnected Abuses of Power."

Talk description:
Global hunger and the use of animals for food both result from systemic abuses of power in distinict yet interconnected ways. These connections will be examined, along with the relationship between the consumption of animal products and disparities in food access. The disproportionate harm caused by gender and racial biases will also be highlighted.

Check out these related podcasts from the Animal Rights Zone, highlighting speakers such as: Brenda Sanders, Aph Ko, lauren Ornelas, Christopher-Sebastian McJetters, Sarah K. Woodcock, and more. Stay tuned for more conference speakers, including the September 16th interview with Dawn Moncrief.

See the speakers list here.
---
Catch these events online...
---
PlantPure Summit




Online - September 7-16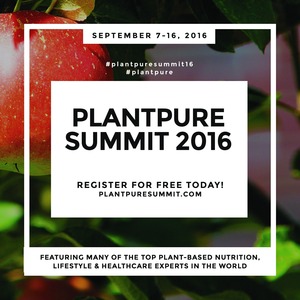 As longtime supporters of PlantPure Nation, we are thrilled to announce their first online conference, the PlantPure Summit 2016.

This 10-day FREE online summit will explore the ways in which the plant-based lifestyle movement is radically improving health and wellbeing.

Starting tomorrow, 50+ experts will also explore how issues of health, ethical consumption, and environmental sustainability are accelerating the plant-based movement.

Registration is free and the registrants can watch all talks live for free, as well as for 24 hours after each presentation. After that, recordings may be purchased for download.

Here's the speaker schedule & giveaways.

---
Food Choices Documentary




Available Now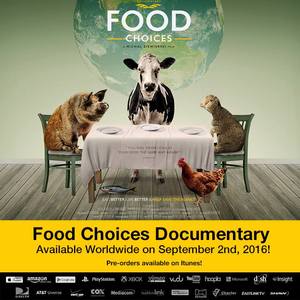 The AWFW grantee, Food Choices, explores the impact that food choices have on our health, the planet, and other species.

From director Michal Siewerski, the film follows his three-year journey interviewing more than 30 top experts around the country, including: doctors, nutritionists, environmental researchers, biochemists, athletes, chefs, writers, and many others to get answers to his question of what is the healthiest and most sustainable diet for ourselves and future generations.

One reviewer calls this inspiring new film a combination of Forks Over Knives, Cowspiracy, and Earthlings.

Watch a preview and stream on iTunes.