Brunch for a Cause With Us THIS Saturday in D.C.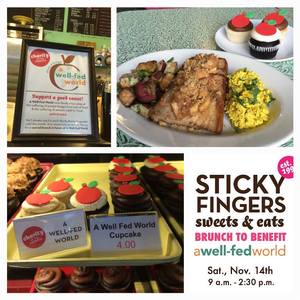 A Well-Fed World is honored to be the November charity of the extraordinary, VegNews Award-Winning bakery Sticky Fingers Sweets & Eats.

THIS Saturday, Nov. 14th, from
9 a.m. to 2:30 p.m., Sticky Fingers will host a very special vegan brunch at their D.C. cafe to benefit AWFW.

If you're in the area, join us for exceptional food, drinks, and mission at 1370 Park Road NW (near the Columbia Heights metro station).

Can't make it? Sticky Fingers is also donating a portion of proceeds from AWFW-themed cupcakes for our hunger relief & animal protection work.
---
AWFW in The Vegan Way of Living FREE Telesummit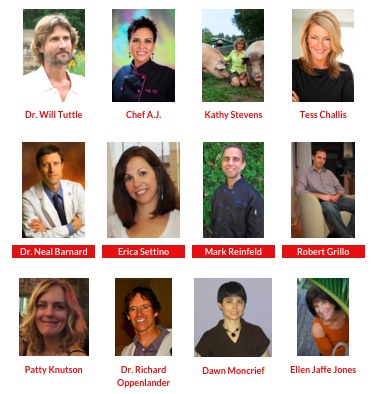 A Well-Fed World joins 21 top presenters in The Vegan Way of Living: Live and Let Live online conference promoting veganism.

Register now for the FREE three-week telesummit that begins with one speaker a day on Monday, Nov. 16th.

Presentations include health, cooking, advocacy, and info on the negative impacts of animal agriculture on people, animals, and the environment.

Join us to be empowered and inspired by insights from a powerful line-up of researchers, chefs, life coaches, healthcare professionals, philosophers,
non-profit leaders, sanctuary operators, and environmentalists.

On Thursday, November 26th, tune in as AWFW's founding director Dawn Moncrief presents on the ways in which animal-inclusive food and farming contribute to global hunger and food insecurity.

---
~hope you can join us~