View Online
|
AWFW Home
|

July 30, 2016
We're Nominated for Favorite Vegan Nonprofit!




Vote for Us in Category #40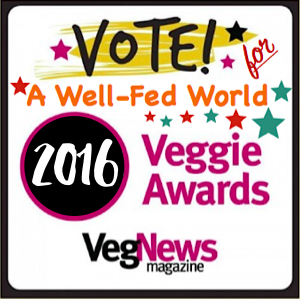 We are very honored to be nominated once again for the VegNews Magazine Veggie Award for Favorite Vegan Nonprofit.

Check out the amazing company we're keeping in this category. Plus, voters have a chance to win fabulous prizes, including a Vitamix, a vegan ice cream party, and a shopping spree.

Click here to vote now. We are question #40.

Not all questions have to be answered, but it's fun to weigh in and support your favorites.

---
Vegan SoulFest




August 20th - Baltimore, MD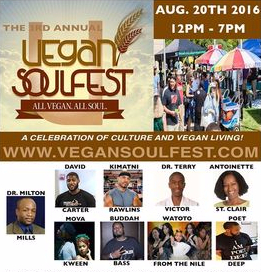 A Well-Fed World returns to Baltimore as a top sponsor of Vegan SoulFest. Don't miss this incredible event on Saturday, August 20th, 12-7pm.

This FREE festival offers an enticing variety of vegan food, clothing vendors, live music, local artwork, and experts speaking on the benefits of veganism for people, animals, and the planet.

Vegan SoulFest makes veganism more accessible and relatable, thus creating a broader, more open dialogue around diet.

For those looking for an extra helping hand, there's even a vegan support group.

Special thanks to Brenda Sanders and Naijha Wright for their tremendous work founding and organizing this pioneering event.

---
Hold a Vegan Potluck to Help VINE Sanctuary




Have Fun and Raise Funds (we will match them)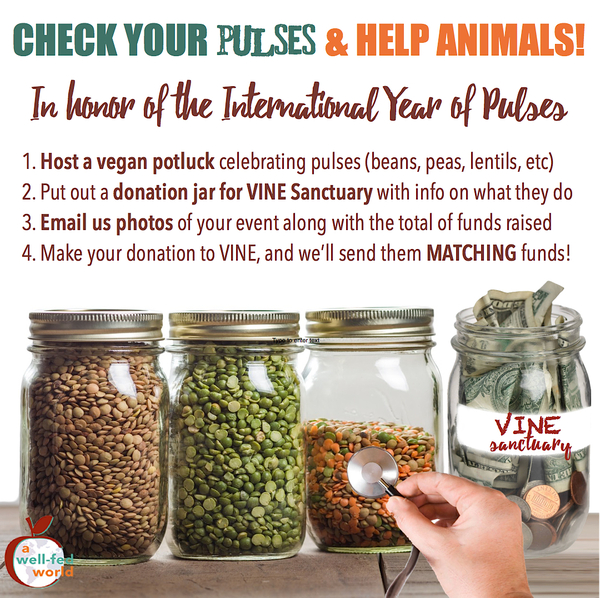 A Well-Fed World will MATCH potluck donations up to $5,000!
It's the International Year of Pulses and our friends at VINE Sanctuary are asking vegans to organize Pulse Potlucks to celebrate, increase awareness, and raise funds.
As plant-based sources of protein, beans, peas, chickpeas, lentils, and other pulses can feed the world without abusing animals or wrecking the planet.
In addition to VINE's life-saving work rescuing and caring for more than 500 farmed animals, they are also on the cutting edge in writing, speaking, and thinking critically about
commonalities of oppression
. They teach and inspire activists around the world to work simultaneously for human, animal, and environmental justice.
We love VINE's work
and we love VINE's potluck idea
, so we are matching donations
collected for VINE during (and just after) the potlucks.
To host a potluck in your community, check out these great tips from VINE. We recommend including VINE's literature (and/or photos of their rescued animals), and a note about the matching grant next to the donation jar.
Getting your donation matched is easy. When you
donate to VINE
by check or online, just specify that it is for your potluck. They will let us know from there.
~thank you for caring~