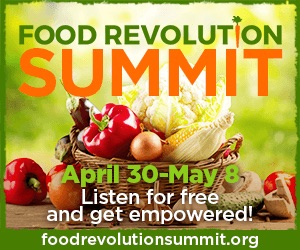 Consumers are increasingly confronted with headlines about the connections between food and disease, pollution, resource waste, and climate change. But how to distinguish the facts from the hype?

The Food Revolution Summit is a FREE online conference devoted to sharing the latest research and insights into the most pressing issues surrounding our food. The summit broadcasts interviews and talks from leading doctors, nutritionists, authors, and food justice activists.

Each day of the summit, from April 30 to May 8, registrants can listen online to three interviews at no charge, broadcast live or on replay. Don't miss conversations with Dr. Jane Goodall, Senator Cory Booker, Dr. Vandana Shiva, Marion Nestle, John Robbins, and many more.

Sign up now for free at foodrevolutionsummit.org.

---
Animal Rights 2016 National Conference


July 7 - 10 (Los Angeles, CA)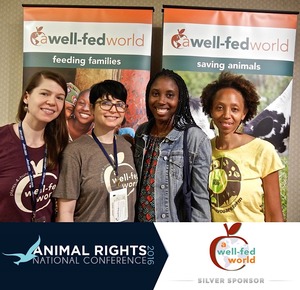 The Animal Rights National Conference is the U.S. animal rights movement's annual national conference, and is also the world's largest and longest-running animal rights gathering.

AR2016 will take place July 7-10 at the Sheraton Gateway Hotel in Los Angeles, CA.

The conference is designed to help people improve their animal advocacy skills and to connect with other activists. It provides many educational and networking opportunities.

A Well-Fed World is a silver sponsor and exhibitor. Our founding director Dawn Moncrief will speak on the connections between animal agriculture and global hunger, and will also emcee the awards banquet. Stop by our table and say hi!

Register now for disounted rates.

---
Worldwide Vegan Bake Sale




April 15th-30th (Global)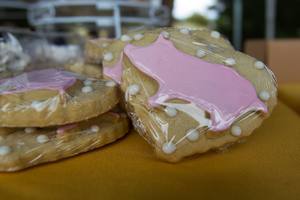 The dates for the Worldwide Vegan Bake Sale were April 15-30, and what an amazing turnout there's been.

We continue to receive so many wonderful photos and summaries from groups who successfully fundraised for their chosen cause. And all while showing the world how delicious vegan food can be!

But the show isn't over: we encourage people to hold bakes sales year-round as a fun form of vegan outreach and to raise funds for their favorite cause.

Or, simply bake vegan treats to give away for free at work, school, or in a community group. For best results, pair with vegan literature.

Want us to share your bake sale success story? Email or facebook message us your favorite photos from your event, along with any wrap-up details you'd like for us to share, such as total funds raised or your most popular baked good.

Pictured here are the sold-out iced pig cookies from Tuscon's Vegan Bake Sale to benefit Ironwood Pig Sanctuary. They raised a total of $1,655 for sanctuary residents.

See more photos and stories on our Facebook page.

Thank you to everyone participating in the Worldwide Vegan Bake Sale for pouring so much time, energy, and heart into your event!