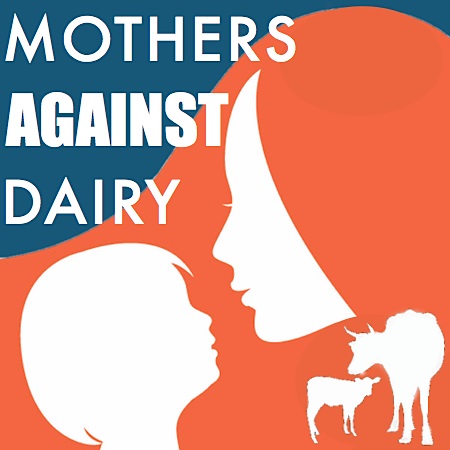 For Mother's Day we celebrated the launch of Mothers Against Dairy, a powerful campaign of Free From Harm, developed by our writer and researcher Ashley Capps.

This year-round campaign elevates the stories of vegan mothers for whom motherhood influenced their decision to reject dairy and go vegan, as well as reflections from mothers who were already vegan before becoming a parent, but whose mothering relationship deeply reinforced for them the injustice of dairy.

Check out 10 moving anti-dairy statements from vegan moms (+ photos of them with their kids).

Then follow the Facebook and Instagram pages for new reflections shared weekly.

Are you (or someone you know) a vegan mother who would like to be featured? Here are the submission guidelines or email ashley@freefromharm.org.

---
Sentience Conference & Beyond Carnism



Updates from Berlin & Beyond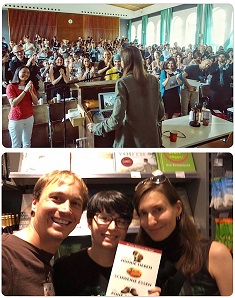 AWFW's Dawn Moncrief connected with our partners and friends in Berlin in support of their exciting plans to launch a global vegan organization ProVeg, new VeggieWorld vegan
fairs, and activist trainings in Europe & globally.

We also attended the Sentience Conference May 21-22, which brought together activists, scientists, and politicians seeking to minimize the suffering of all sentient beings, with an emphasis on farmed animals and wildlife.

Beyond Carnism's Melanie Joy, VEBU's Sebastian Joy, and Center for Effective Vegan Activism's Tobias Leenaert presented on critical strategies for reducing animal suffering, advancing veganism, and bolstering activism.

Pictured here is Melanie's standing ovation after presenting on the Psychology of Eating Animals & Effective Vegan Advocacy, and group photo after finding the German translation of Melanie's internationally-acclaimed book, Why We Love Dogs, Eat Pigs, and Wear Cows (now in 12 languages).

---
Help Our Partners Empower Veganism in Kenya




We're Matching Donations Up To $5,000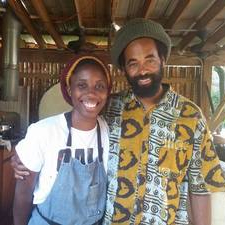 Our veganic farming partners at MaituFoods and Grow Where You Are will return to Kenya after their initial 2011 trip as part of their expanding Local Foods Worldwide campaign.

While in Kenya, Jo'Vonna will connect with local vegetarians and vegans through community vegan meals and informational meet-ups focused on nutrition, veganic growing techniques, and why plant-based approaches to hunger and food sovereignty are important.

This focus is especially relevant as demand for meat and dairy continues to rise in Kenya and Africa, accompanied by development pressures to spread factory farming across the continent.

MaituFoods started a crowdfunding campaign to raise $10,000 for this critical project.

We will match up to $5,000, so please contribute if you are able (and share).

You can also make a tax-deductible donation on our website, just type "Kenya" in the comment field and we will send 200%.

---
Thank You for 50,000 Facebook Likes!




Messaging That's Meaningful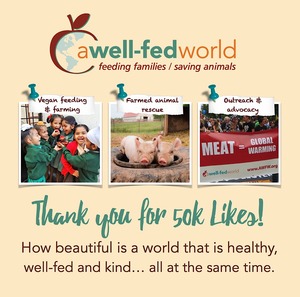 We're thrilled to surpass 50,000 Likes!

If you haven't yet, please like our page and share our posts to advance our dual mission of feeding people *and* saving animals.

We post powerful vegan message memes, as well as vegan-related news, educational issue pages, and cutting edge posts from the blogs of A Well-Fed World & Humane Facts.

Invite your friends and family to like us, too! There's a super easy way to invite all your friends to like us at once — just follow these quick steps.