---
Anima Naturalis
PB&J Day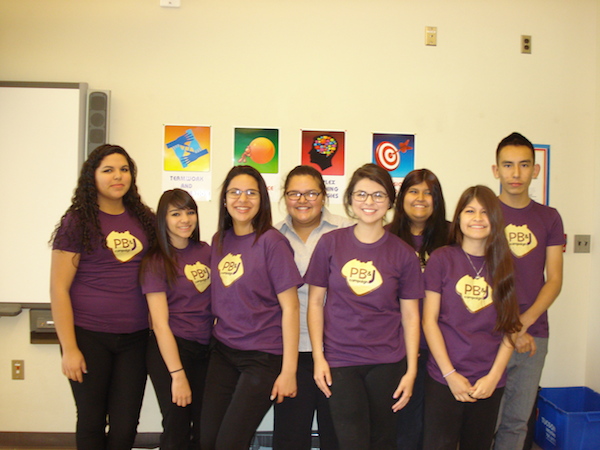 Anima Naturalis is a nonprofit animal rights organization whose mission is to "Establish, promote and protect the rights of all animals in Spain and Latin America. These rights include the right to life and liberty, and the right not to be considered property."

In honor of our PB&J Campaign, students distributed 125 sandwiches at their high school along with literature about healthy plant-based eating and its benefits for the environment and animals.
---
Animal Advocates of Western New York
WNY VegFest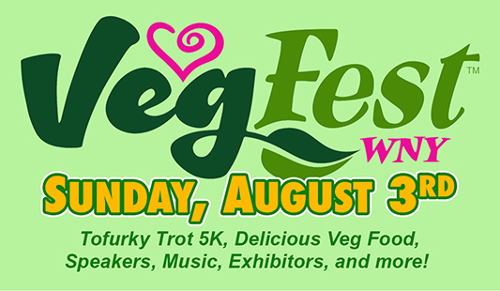 The first annual WNY VegFest

will be held on Sunday, August 3, 2014 in the heart of Buffalo, NY. This groundbreaking event will be the first of its kind in the western New York region to celebrate a healthy, compassionate, plant-based lifestyle in a vibrant festival setting.





WNY VegFest will feature world renowned speakers, exhibitors, vendors, live music, delicious and healthy food, children's activities, performances, the first-ever Tofurky Trot 5K run east of the Mississippi, and more!




---
Animal Rights National Conference


FARM's Annual Conference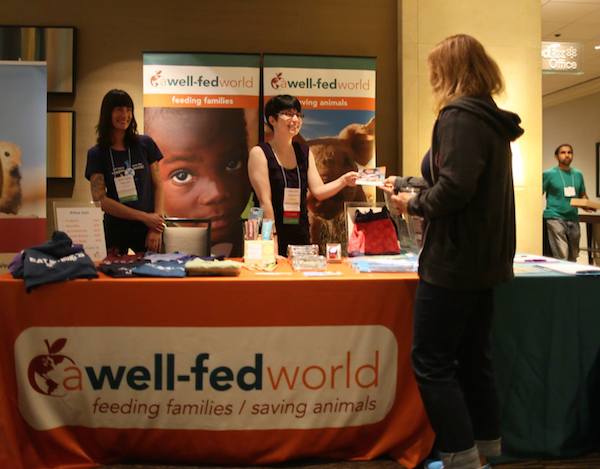 The Animal Rights National Conference

organized by

FARM (Farm Animal Rights Movement)

is the world's largest and longest-running animal rights gathering. It includes more than 100 sessions and 90 exhibits on animal abuse, movement organizing, outreach tactics, ideology, and more.



A Well-Fed World is a long-time sponsor. This year, in addition to speaking on the meat-hunger connections, helping with newcomer orientation, and emceeing the Awards Banquet... we also hosted a special panel on "Why India Matters," and screened Brighter Green's documentary, "What's for Dinner?," about the fast-growing pig meat industry in China.


---

Animals 24-7
Online Magazine
Animals 24-7 is a top-notch source for original news and online journalism related to animal rights, animal protection, and other animal issues. It is also a hub for important global and cultural animal-related news.

Animals 24-7 was founded by award-winning investigative reporter and longtime Animal People editor, Merritt Clifton.
---
ASHA Sanctuary
Farm Fencing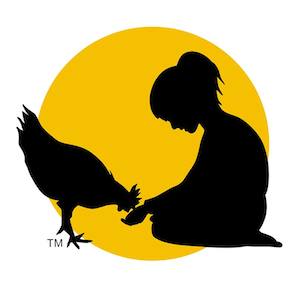 Through visits with their rescued residents, ASHA Sanctuary near Buffalo, NY promotes human-animal connections that allow people to see farm animals as friends and not food, helping individuals to make the compassionate choice to go vegan.

The sanctuary provides additional support and encouragement by offering plant-based cooking classes with expert vegan chefs. Their vision includes solar energy for their barns, public walking trails in their forest preserve, and a bountiful community garden. Our grant specifically helped with fencing for the property.
---
C-A-L-F Sanctuary
Trailer for Animals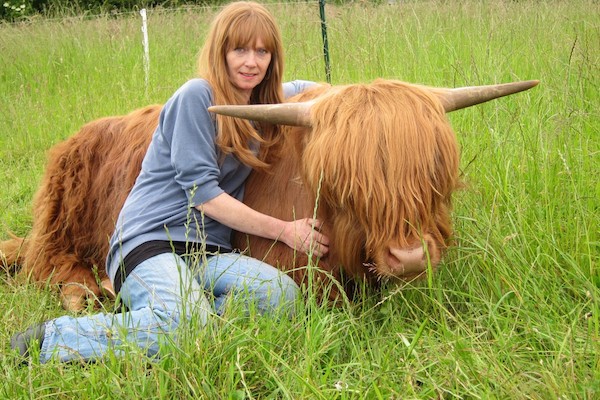 C-A-L-F Sanctuary is a small, family-run farm animal sanctuary in North Yorkshire, UK. In addition to rescuing farmed animals, they also offer a wide range of educational materials and operate a vegan cafe.

Their cafe not only helps support their rescue efforts, it shows people that delicious food doesn't have to involve exploiting and killing animals. Our grant is specifically assisting with the purchase of a trailer for transporting the animals.
---
DxE - Action Everywhere


Street Theater Outreach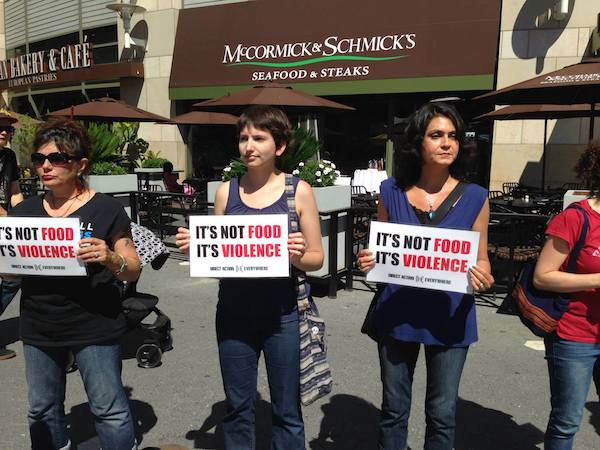 DxE - Action Everywhere empowers activists to take strong and confident action wherever animals are being exploited, and to create a world where animal liberation is a reality.

They use creative, nonviolent protest to tell the animals' story. Their demos and street theater projects educate the public about animal cruelty and help start meaningful dialogues. Our grant funded cameras; banners and signs; fees for permits for use of public property; and other performance-related materials.
---
Eden Farm Animal Sanctuary


Animal Care & Outreach
Eden Farm Animal Sanctuary
opened in 2008 and now provides a lifelong home for one hundred rescued farm animals.

Eden Sanctuary helps restore to animals as much liberty and joy as possible, allowing them to live without being
exploited for food that is neither necessary nor beneficial to humans
. Eden is also associated with Matilda's Promise, a Vegan, Animal Rights Education Centre.
---
Full Circle Farm Sanctuary


Sanctuary Expansion
Full Circle Farm Sanctuary is an all-volunteer organization that provides a loving, lifetime home to farm animals in need and promotes veganism.

Full Circle provides one-on-one connections with rescued animals and teaches visitors that the best way to alleviate animal suffering, sustain the environment, improve world hunger, and enhance human health is to embrace a vegan lifestyle.
---
The Ghosts In Our Machine
Documentary Film Outreach

The Ghosts In Our Machine is a multi-award winning documentary that illuminates the lives of individual animals living within and rescued from the machine of our modern world.
The film follows photojournalist Jo-Anne McArthur over the course of a year as she documents several animal stories. Each story and photograph is a window into global animal-exploiting industries: Food, Fashion, Entertainment and Research. Our grant assisted with film screenings and related film outreach efforts.
---
Growl / Kim Stallwood


Book Tour and Outreach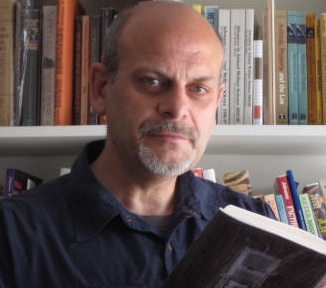 Independent scholar and author Kim Stallwood has been a leader in the animal rights movement for 40 years. His book, Growl: Life Lessons, Hard Truths, and Bold Strategies from an Animal Advocate explores what it means to care deeply about animals and discovers how we can live peacefully by proposing four key values: truth, compassion, nonviolence, and justice.

Our grant will assist with the upcoming book tour and other educational outreach. You can help too. The fundraising campaign is still active and there are great "thank you" gifts, including art donated by Sue Coe.
---
Karuna Society for Animals and Nature
Food and Drought Relief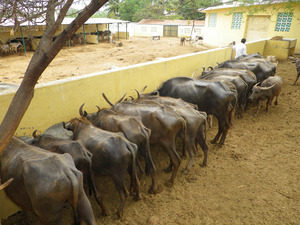 Karuna Society for Animals and Nature is a nonprofit animal welfare organization and rescue center in Andhra Pradesh, South India. They provide free food, medical care, and shelter for sick, injured, abandoned and abused animals, while sustaining their food production with organic farming and alternative fuels.

Unfortunately, this summer's drought was especially damaging to crops. Our grant, distributed through our organizational partner Help Animals India, provided funds to secure emergency animal feed from outside sources.
---
Poplar Spring Animal Sanctuary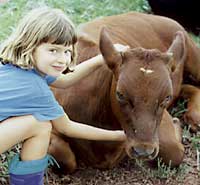 Run for Farm Animals
A Well-Fed World once again proudly sponsored the annual Poplar Spring Run For The Animals. This 5K run and 1 mile walk is a fundraiser to support the sanctuary's life-saving work.

In addition to providing care and rehabilitation to rescued farm animals and protecting wildlife habitat, Poplar Springs educates the public on animal protection issues and the benefits of a compassionate, vegan lifestyle.
---
Tanzania Animal Welfare Society




Plant-Based Diets Promotion Event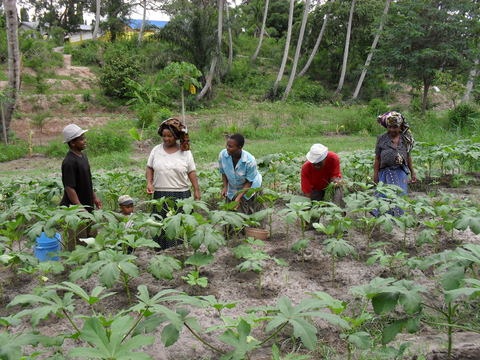 Tanzania Animal Welfare Society (TAWESO) grows community vegetable gardens as a means of encouraging consumption of plant-based foods instead of animal-based foods.

This is important as m
eat consumption has been growing tremendously in many parts of the country.
Our grant assisted with their Plant-Based Diets Promotion Event, which focused on increasing vegan awareness among community leaders and other animal welfare organizations.
---
Toronto Pig Save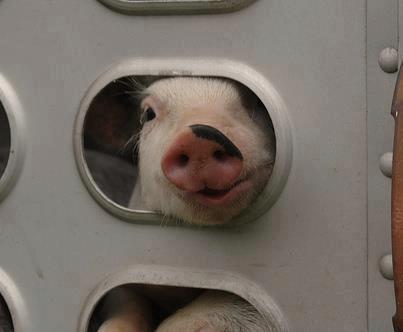 Farmed Animal Vigils
Toronto Pig Save is a grassroots animal rights organization that bears witness to farmed animals in transport to slaughter, and practices a nonviolent, community organizing strategy that encourages leadership in all individuals.

Their aim is to build a democratic, mass-based, grassroots movement to end the animal atrocities committed by humans and to create a world of animal equality. Our grant supports materials for their weekly vigils, including posters, banners, and camera and video equipment.
---
Toronto Vegetarian Association




Toronto VegFest
Toronto VegFest is a free, weekend-long vegan food and outreach festival working to improve public perception of vegan cuisine and vegan living.

The festival includes cooking demos, food samples, and cookbook launches. There are also plentiful workshops, lectures, fitness classes, music, panel discussions, and other special events related to veganism.
---
Triangle Chance for All




Farm Animal Rescue & Adoption
Triangle Chance for All rescues farmed animals from county shelters in the Triangle region of North Carolina.

TCA provides or secures animals with permanent sanctuary while working to end the exploitation of non-human animals by promoting a vegan lifestyle. Their website and facebook page provide thoughtful education and resources for vegan living.
---
Vegan Publishers




Circles of Compassion (book)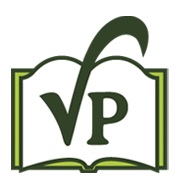 Vegan Publishers was formed in 2013 with the mission to publish a wide range of books for adults and children that promote social consciousness and awareness related to veganism.

Edited by Dr. Will Tuttle, Circles of Compassion: Connecting Issues of Justice is one such book. Essays from 28 leading vegan authors and activists illuminate the connections between injustice to animals and other various forms of social and ecological injustice.


Included is an essay from AWFW's Founding Director, Dawn Moncrief:
Hunger, Meat, and the Banality of Evil.
Book proceeds benefit Food Empowerment Project.
---
VegFest UK




London VegFest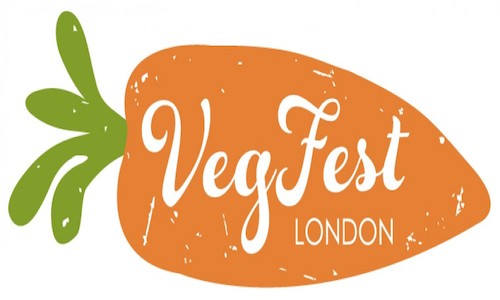 VegFest UK are organizers of some of Europe's largest vegan festivals.
Our grant sponsors their two-day
London VegFest
, September 27th-28th.
The festivals combine education about veganism with a fun, welcoming atmosphere and delicious vegan food. They emphasize the power of a plant-based diet to reduce animal suffering and environmental destruction, while improving our health and facilitating sustainable food production.
---
Vida Vegan




Vegan Blog Conference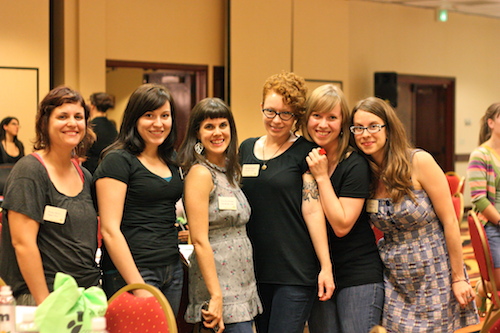 Vida Vegan is a vegan media and lifestyle community, bringing together bloggers, social media users, video hosts, authors, and business owners.

Their best-known event, Vida Vegan Con, is an action-packed, weekend-long conference in which participants educate, explore, and inspire one another through classes, presentations, workshops, and networking in a professional conference setting, with the goal of becoming better communicators for the vegan cause.