Happy Holidays from CSS
Happy Holidays from Center Stage Strings! We're busy planning another exciting summer and have several wonderful announcements. 2014 will be a big year for Center Stage Strings. We are excited to include you in our 5th Anniversary celebration!

Center Stage Strings is expanding from two weeks to three weeks in 2014. With the addition of camp dormitories at the Santa Teresita Youth Conference Center, the sky is now truly the limit for camp growth. This is a dream come true for us, as we will be able to include more campers, more performances, more lessons, and more time in the PractiCubes for our dedicated young musicians. Our official dates next summer will be June 29 - July 20, 2014. Mark your calendar!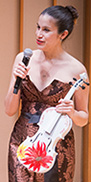 Our Annual Benefit Concert will be held Sunday, April 13, 2014 at the Colburn School - and will feature renowned violinist Sarah Chang! Save the date! This performance is always a treat for us and our audiences, as it provides our talented campers a rare concert opportunity to perform side by side with our incredible CSS faculty and an internationally-acclaimed artist. We hope you will join us for another incredible night of great mingling and music making.

Now is the time to join our family. As Center Stage Strings continues to grow and thrive, our need for additional infrastructure and scholarships expands as well. We are hoping to raise an additional $50,000 this year in order to provide more concerts, additional world-class faculty, more scholarships, and more PractiCubes! As you contemplate your holiday contributions, we hope you will think of Center Stage Strings during this time. Your donations and support are vitally important to us, and keep our music playing! Many employers sponsor matching gift programs and will match any charitable contributions made by their employees. This can be a great way to multiply your support.

We wish you a lively holiday season, full of music and gratitude! Thank you for supporting Center Stage Strings.

All the best,



Founder and Artistic Director
Center Stage Strings

---



Make a Tax Exempt Donation for 2013
Center Stage Strings Music Camp & Festival depend heavily on donations for student scholarships. We are a 501(c)(3) non-profit charitable organization and your donation is tax deductible.

---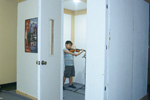 The PRACTICUBE has almost become our Camp Mascot at this point - The students love them and are inspired to practice even more inside these modular soundproof rooms. They truly make everything we are trying to accomplish possible. Students practice inside of them for around 4 hours a day, which along with constant guidance from our faculty, enables their tremendous speed of improvement in such a short amount of time.

Here are a couple of student comments:
"It's great in the PRACTICUBE - it's just you, four walls, roof, and hours!" -
Iona Batchelder, 14, cello
"I love the Practicubes!" "I want one for my home." -
Alexzandra Morris, 18, violin/viola
Because of our growing numbers of students, we will be building 7 more Practicubes this year.
Adopt a PRACTICUBE yourself, name it in someone's honor, or even join with friends to support one of the cornerstone elements of Center Stage Strings. An appreciation plaque with your name will be included on the door.

Volunteer supporters from the local community are providing the construction work for free, but we need to raise the $800 in material costs for each PractiCube.
---
Video Performances
Enjoy some of the highlight performances from this year's camp and check out all of our videos on our Youtube channel.

Brahms Piano Quartet - CSS Faculty
Ravel Solo for Violin & Cello - Danielle Belen and Jacob Braun
Vieuxtemps Violin Concerto No. 5 in a minor - Naeun Kim, violin
Schumann Adagio and Allegro - Iona Batchelder, cello
Czardas for Three Violins - Sena Cho, Kevin Miura, Ray Ushikubo

---
CSS Student in the News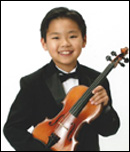 CSS student, Kevin Miura, won First Runner-up in the Parness Concerto Competition in the Junior Division performing the Kabalevsky Violin Concerto. At 10 years old, he was the youngest prizewinner in the 10-14 year old age division. Kevin studies violin with Danielle Belen in the Colburn School of Performing Arts in Los Angeles and has attended Center Stage Strings for 3 summers.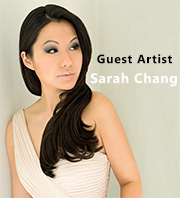 BENEFIT CONCERT
---
April 13, 2014 - 6:30 pm

2014 SUMMER CAMP
---
5th Anniversary!
Now 3 Weeks Long
June 29 - July 20
Online Applications begin
December 18, 2013

PRACTICUBES
---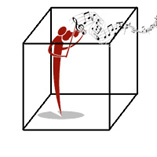 See how you can help CSS Students by Adopting a PractiCube
See article below.
VIDEO PERFORMANCES
---
View Performance Videos from our YouTube Channel
See article below.
CAMP PHOTOS
---
View photos from the 2013 Summer Camp on the Website
CSS IN THE NEWS
---