2015 Camp & Festival
June 21 to July 12
Mark your calendar! We hope to see you at one or more of our exciting summer concerts featuring world-class faculty, guest artists, and students! Thirty-five of our country's brightest have been selected to play and study great music in the natural beauty of the Sequoias for our sixth season of Center Stage Strings. Come up to visit us and see what all the talk is about! Only 3-4 hour drive from Los Angeles.
Click HERE for our Summer Music Festival Calendar.
---
Celebrating the Success of our
"Multiply the Music" Campaign
Thank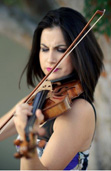 you to all who participated in our "Multiply the Music" cam
paign. I am thrilled to announce that we have reached our
goal of
$
50,000 and, as promised, I have matched it with my recent $50,000 Sphinx Award.

Together, this $100,000 enables us to off
i
cially announce that we will expand the camp to four weeks
lo
ng in 2016!
This is a critical step for us. Most serious young
music stu
dents, and their teachers back home, expect to be able to work with the best faculty at various festivals for as long as possible to fill their long summer break. Four weeks makes us all the more attractive for a young artist to attend as their primary destination for the summer.

Although our MTM campaign officially ended on May 1, we still need your help. They say it takes a village to raise a child - well, to raise a child with a cello it takes a village and also a lot of money! Costly instruments, private lessons, college audition tours and summer camp all place financial demands on our CSS families. We are very aware of these demands and never turn a deserving student away for financial reasons.

Please consider contributing to CSS in any way that you can and do come and visit us this summer in Three Rivers and see what all the talk is about!

Thank you for your support,



Founder and Artistic Director
Center Stage Strings
---
Annual Benefit Concert Big Success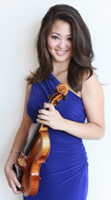 Our Annual Benefit Concert, held Friday, May 1, 2015 at the Colburn School, featured Center Stage Strings alumna, violinist Simone Porter. Simone is a rising star in the classical music world, this past year making her debut with the L.A. Philharmonic at the Hollywood Bowl and already soloing with orchestras around the world. Her performance and that of other CSS Students and Faculty provided the audience with living examples of how CSS is effecting the future of classical music.

We are especially pleased to announce that Simone has agreed to be our Guest Artist at the CSS Summer Music Camp & Festival.

See our Concert Schedule and purchase your tickets today.

We wish you a lively summer, full of music and gratitude! Thank you for supporting Center Stage Strings.
---

Make a Tax Exempt Donation to Center Stage Strings
Center Stage Strings Music Camp & Festival depend heavily on donations for student scholarships. We are a 501(c)(3) non-profit charitable organization and your donation is tax deductible.
---
Video Performances
Enjoy some of the highlight performances from this year's camp and check out all of our videos on our Youtube Channel.

Brahms Piano Quartet - CSS Faculty
Vieuxtemps Violin Concerto No. 5 in a minor - Naeun Kim, violin
Schumann Adagio and Allegro - Iona Batchelder, cello
Czardas for Three Violins -

Sena Cho, Kevin Miura, Ray Ushikubo
2015 SUMMER CAMP
---
6th Season!
Now 3 Weeks Long
June 21 - July 12
---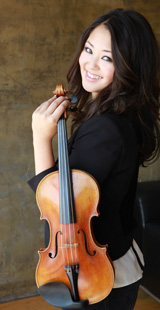 GUEST ARTIST
SIMONE PORTER
Saturday, June 27
7:30 pm

VIDEO PERFORMANCES
---
View Performance Videos from our YouTube Channel
See article below.
CAMP PHOTOS
---
View photos from the 2014 Summer Camp on the Website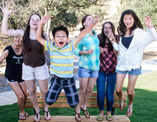 CSS IN THE NEWS
---