---
Welcome!
Summer is finally here and we are excited about what will be happening in our Center! Let us inform you about the upcoming events - along with summing up some of the events that took place in our theater since our last newsletter!
On Saturday, June 27th we hosted Tbilisi Flood Relief Benefit, organized by Georgian Cultural Center. The fundraiser's purpose was to raise money for people affected by a major flood in Tbilisi, the capital of the Republic of Georgia on June 13th & 14th. More information about the event can be found on our website. A donation could be made here.
On Friday, June 26th we hosted Dr. Lozano once again! Dr. Lozano's motivational speeches drew hundreds of people who wanted to be inspired! We feel honored to have Dr. Lozano at Copernicus once again!
On Sunday, June 21st we hosted "7890 Concert" that brought Korean community into our center in order to celebrate Father's day.
A week before that, we hosted Muzyczne Podroze, a classical music concert organized by Paderewski Symphony Orchestra.
- The Copernicus Center Staff
---
From the Director

Spring brought new improvements to the Center. The stage was repainted and had some repairs performed which resulted in many of the large speakers which blocked some sight lines removed. The downstairs dressing rooms have all been spruced up and the floor in front of the stage has a new coat of epoxy.
The long unused stage lights on both sides of the stage have been recommissioned and provide many of our users a less expensive alternative to a full blown light package. The security lights in the alley have been converted to LED and the walls in the Annex were renovated.
Our biggest news is our two new full time salaried office staff members! Anna Anderson joins us as our principle theater events coordinator and Kamil Szalewicz joins us as our event coordinator for the Annex and the remainder of the rooms.
Everyone of course is also working hard on the Taste of Polonia. The Restaurants have already submitted their applications. The bands are booked and we are in "full steam ahead" mode.
This year's theme is "The 80's" with fantastic headliners:
- Tributosaurus playing Tom Petty and the Heartbreakers
- Modern Day Romeos
- Kashmir
- Rico
- American English
- Hairbangers Ball
---
Taste of Polonia 2015 Festival
Sept. 4, Friday: 5-10:30 PM
Sept. 5, Saturday: 12-10:30 M
Sept. 6, Sunday: 12-10:30 M
Sept. 7, Monday: 12-10 PM
The Taste of Polonia Festival fills the Copernicus Center and grounds with non-stop LIVE MUSIC, food, and activities for all ages yearly over Labor Day Weekend! The Taste of Polonia has been a festival in Jefferson Park since 1980.
http://www.topchicago.org

We would like to inform everyone that stage schedules are being completed now. The Festival's website is being constantly updated as more attractions are added!
---
Polonia Ensemble's end of year Annex party.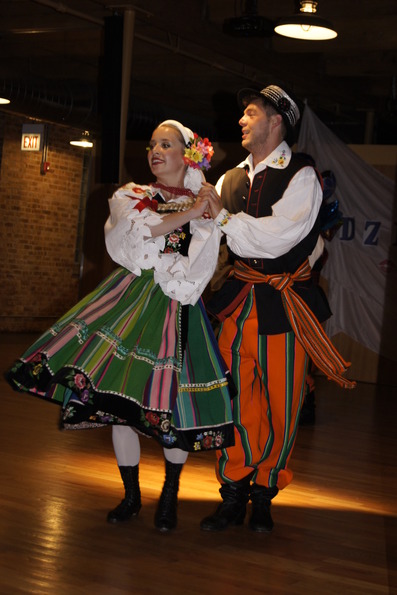 Polonia Ensemble's end of year party took place in our Annex on Saturday, June 20th.
Performances by Polonia Ensemble filled our annex with polish folk dances and traditions!

---
Children's day
This year's Children's day was a great success at Copernicus.
On Sunday, May 31st our theater hosted two plays by Warsztaty Teatralne (Little Stars).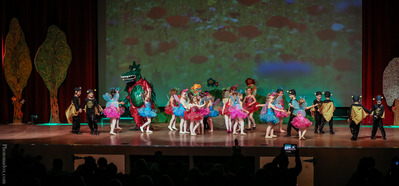 A picture from "Był sobie smok" courtesy of Photomadox.
On June 7th, we've had Miedzynarodowy Dzien Dziecka - a play "Pippi Ponczoszanka" produced by Scena Polonia.
Both plays brought a lot of joy and excitement - not only from children, but also from the entire families!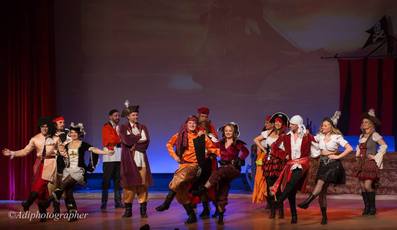 ---
Improvements at Copernicus Center!
We are pleased to inform Copernicus members and subscribers about our recent building improvements. Our theater stage was recently resurfaced and repainted and the large base speakers which blocked the sight lines from the side were removed to offer performers access to the entire stage. In addition to that, we also spruced up our dressing rooms and added screens to our theater lobby.
All of the information and posters for upcoming events are displayed on that screens. Finally, we placed the map of our updated seating chart in a cabinet located between both screens. We're excited about those changes, knowing that they would be helpful for our attendees and staff!
---
Senator Mark Kirk's press conference at Copernicus Center.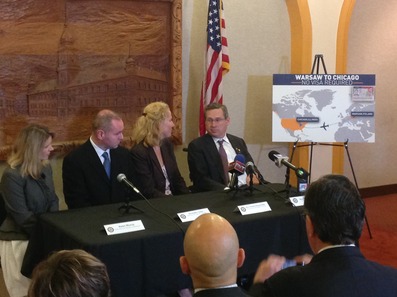 Copernicus Center was honored to host Sen. Mark Kirk's press conference. The conference located in our King's Hall gathered Eastern European community leaders that discussed the Visa Waiver Program (VWP) with Sen. Kirk.
"I have long-believed that the United States should utilize this program to eliminate the red tape for Polish citizens wishing to visit the nearly one million Polish-American citizens in Illinois," Senator Kirk said.
---
Senator Dick Durbin visited Copernicus Center.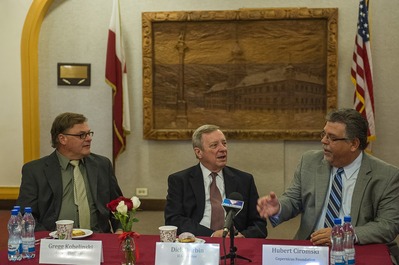 On May 13th the Copernicus Center was proud to host a breakfast with Senator Durbin in the King's Hall. Twelve of Polonia's representatives and leaders of our biggest philanthropic organizations were present to discuss the issues that affect Polonia in Chicago and how to better engage Washington in helping to address those issues.
The private breakfast was organized by the Foundation with the Senator's office through his aid for Polonia Affairs Celeste Gabinski. All of the participants including the Polish Museum, Polish American Association and the Polish Chamber of Commerce were very please at the interest the Senator showed in the suggestions and comments made during the one hour round table.
---
Upcoming Events at the Copernicus Center
July 11-12 – Latin American Festival
July 17 – Fuse & Explode (Concert of Song & Dance)
July 17-18 – El Gran Festival Columbiano
July 25 – Jibaro Soy 2015
July 31 - Benyamin Live in Concert "Summer"
August 8 – Miranda Sings
August 14 - Mera Woh Matlab Nahin Tha
August 22 - Rock The Badges III
September 4-7 – Taste of Polonia Festival
September 12 - EBI Concert
September 26 – Kabaret Ani Mru Mru
October 23 - Zoltan Maga: From Budapest with Love
October 24-25: Jubileuszowa Gala Piosenki Biesiadnej Zbigniewa Górnego
October 31: Strachy Na Lachy
Tickets: http://copernicustickets.com
NEW Quick Link for Polish Events:
---
Did You Know?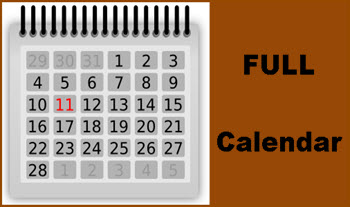 Our website Calendar shows all "unofficial" & solid booking information. Before you request a wedding or meeting date, please check the calendar.
Early event notice: Do you like to know before your friends do? Our Calendar is the secret weapon. OFTEN, event producers do not submit information for our website until WEEKS after it's been listed on the calendar. It's the "Scoopers" paradise.
---
Thursday BINGO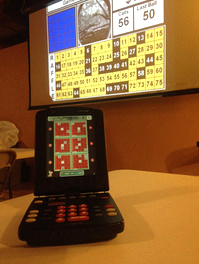 On Thursday nights, we proudly host BINGO NIGHT & RAFFLE run for the benefit of a local homeless shelter. The games begin at 7:00 pm, but doors open at 5:00 pm.
$5,200 in cash prizes is given away each week in addition to Pull-Tabs and other opportunities to win. We offer free parking for anyone who is interested in participating and playing!
Bingo takes place in our Annex – a beautiful place to play and relax with friends. Our Annex is located on the main level and it is handicap accessible.
BINGO NIGHT
is run by the Chicago Coalition To Save Our Mental Health Centers, a non-profit organization that has worked for 25 years to expand mental health services for Chicago residents who need them and can least afford them, so please stop by, play and support this great cause!
---
Ticket Buyer Beware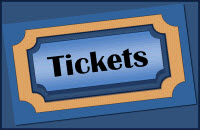 GUARANTEE your legitamate seat assignmnet.
Don't be conned by the GROWING ticket "resellers." Be SAFE, only click through our website to ticketing links listed on our site by the event's Producers.
The occurance of DUPLICATE tickets is a growing concern we cannot control.
---
Follow us on Facebook
We post daily on our Copernicus Center Page: Event updates, Neighborhood news, Items of interest and more.

Visit us on Facebook