---
Welcome!
Fall is right around the corner, but before we talk about what will be happening in our Center during the course of the next two months, we'd like to summarize our 35th annual Taste of Polonia Festival that took place during Labor Day weekend.
Sunny summer weather brought thousands of patrons that gathered in order to celebrate polish heritage and culture by listening to polka bands, local Polish bands and our big, well-known headliners that came straight from Poland: DeMono & Marika.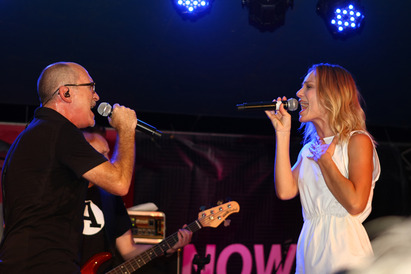 Andrzej Krzywy of De Mono & Marika
copyright: Artur Partyka (Dziennik Zwiazkowy)
Both of our stars performed their biggest hits that the audience sung along with them, staying after each concert in order to sign CDs, chat and take pictures with their audience! While our polish headliners rocked our World Music Stage, our Tribute Stage hosted popular bands such as American English,Tributosaurus, Think Floyd and Gentlemen of Leisure Band!
In between acts, attendees had multiple options: from eating traditional Polish food to buying merchandise related to Poland. Taste of Polonia united lots of people that enjoyed our four-day fest. Thank you for those who came and supported our Foundation. Special thanks to sponsors that made our event possible: Krakus, Integra, T-mobile, Okocim, Polski.FM, AT&T!
Our Taste of Polonia was a big success! We are hoping to see you next year!
More pictures from our Festival can be found under this link.
We are pleased to provide our newsletter subscribers with exclusive information.
- The Copernicus Center Staff
---
You Can Be My Angel raised over $8,500 for a great cause!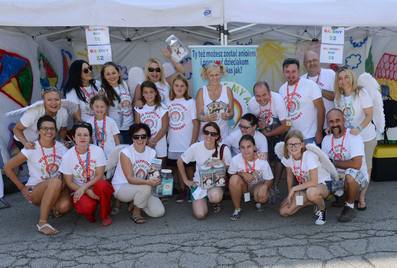 photo courtesy of You Can Be My Angel Foundation.
Because of the warm hearts and kindness of our Festival goers, You Can Be My Angel Foundation was able to raise $8,618.25 for Oliwia Kusmiercka, a girl that's battling cancer. We'd like to thank everyone that supported YCMBA Foundation. Your donations support a great cause, making the impossible more real!
More information about You Can Be My Angel Foundation can be found on their website.
---
Board updates
In July our annual membership meeting was held. The following Board members were re-elected to a new three year term: Ted Przybylo and Mario Mikoda.
Longtime Board member, Treasurer and Taste of Polonia stage manager Marek Kowalczyk resigned and is focusing on a new consulting business. We thank him for his many years of dedicated service and time. He will be missed, but promises to stay a part of the Copernicus Family.
We welcome some new Board members since our last newsletter: Jim Robaczewski and Kamila Sumelka. We are constantly striving to maintain a Board of Directors with broad experience and one that builds for the future. We rely on our membership to help identify and elect these talented people. We expect shortly to have our Junior Board in place.
Their first task will be the organization of this year's
WOSP
fundraising event. Last year's effort raised over $ 85,000 for medical equipment for children's hospitals in Poland.
Our Board of Directors.
---
Major Constructi
The building is undergoing some extensive remodeling supported by grants from the City of Chicago and the Illinois Clean Energy Foundation. A new roof over the main building is nearing completion as well as repair of crumbling brick parapet walls. New roofs will also go on the Ticket Room roof and the Clock Tower roof. Repair to the stone work damaged by salt over 45 years will begin next week. Almost complete as well is a remodeled and upgraded foyer at the main entrance. We invite all to come and see the new features.

---
Highlights of shows before Taste of Polonia.
Before Taste of Polonia, we hosted a sold-out show "Miranda Sings": a YouTube sensation that gathered thousands of her fans and supporters on August 8th. For those of you with teenage girls – we hope you didn't miss it!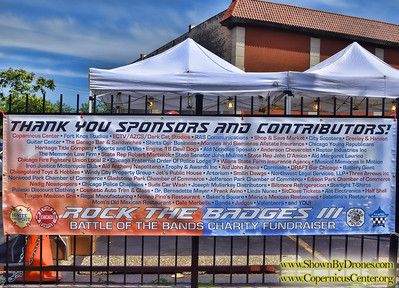 photo by Joe Houston & Greg Guliani.
On August 22nd, we hosted Rock the Badges III, Chicago Fire Department vs Chicago Police Department Battle of the bands charity fundraiser that raised money for the families of fallen police officers and firefighters. We'd like to thank those who came and supported this great cause! The Foundation underwrote the facilities cost of the event for our First Responders and we are proud to say that each of the two charities were able to raise over $ 12,000 for their good cause.
Pictures from Rock the Badges III can be found on our SmugMug.
---
Upcoming Events at the Copernicus Center
Sept. 26th - Kabaret Ani Mru Mru
Oct. 2nd - Bulgarian play "The Marriage Illusion"
Oct. 3rd - Girls Night In
Oct. 4th - Lech Makowiecki & Grupa Zayazd
Oct. 10th - You Can Be My Angel Foundation Radioton
Oct. 17th - C.C. Catch & Bad Boys Blue
Oct. 23th - Zoltan Maga: From Budapest with Love
Oct. 24th - Jubileuszowa Gala Piosenki Biesiadnej
Oct. 25th - Jubileuszowa Gala Piosenki Biesiadnej
Oct. 30th - Disco Star Halloween
Oct. 31st - Strachy Na Lachy
Nov. 8th - Teresa Werner
Nov. 14th - Zenon Laskowik z Kabareciarnią
Tickets: http://copernicustickets.com
NEW Quick Link for Polish Events:
---
Did You Know?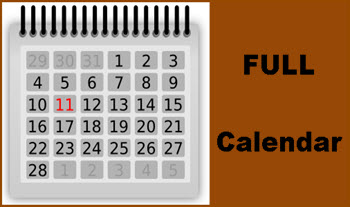 Our website Calendar shows all "unofficial" & solid booking information. Before you request a wedding or meeting date, please check the calendar.
Early event notice: Would you like to know before your friends do? Our Calendar is the secret weapon. OFTEN, event producers do not submit information for our website until WEEKS after it's been listed on the calendar. It's the "Scoopers" paradise.
---
Thursday BINGO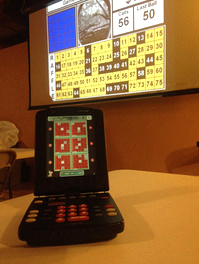 On Thursday nights, we proudly host a BINGO NIGHT & RAFFLE. The games begin at 7:00pm, but doors open at 5:00pm.
$5,200 in cash prizes is given away each week in addition to Pull-Tabs and other opportunities to win. We offer free parking for anyone who is interested in participating and playing!
Bingo takes place in our Annex – a beautiful place to play and relax with friends. Our Annex is located on the main level and it is handicap accessible.
BINGO NIGHT
is hosted by the Chicago Coalition To Save Our Mental Health Centers, a non-profit organization that has worked for 25 years to expand mental health services for Chicago residents who need them and can least afford them, so please stop by, play and support this great cause!
---
Ticket Buyer Beware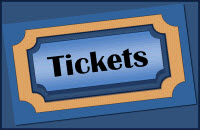 GUARANTEE your legitimate seat assignment.
Don't be conned by the GROWING ticket "resellers." Be SAFE, only click through our website to ticketing links listed on our site by the event's Producers.
The occurance of DUPLICATE tickets is a growing concern we cannot control.
---
Follow us on Facebook
We post daily on our Copernicus Center Page: Event updates, Neighborhood news, Items of interest and more.

Visit us on Facebook